Hello, and welcome back to exciting reviews. Here, you will learn the complete Tiger Broker Australia. We will also discuss its charges, advantages and disadvantages, legacy, deposit, and withdrawal system. We will also let you know what you need to do in order to get started with Tiger Broker. So, without wasting any time, let's begin with the introduction.


Introduction:
What is Tiger Broker Australia? To begin any particular project, we must thoroughly understand the subject matter. This becomes even more important when it comes to trading and investment. In 2022, Tiger Brokers began offering their services to Aussie investors as one of Australia's leading share trading brokers. You can trade stocks on the ASX and access markets in Hong Kong and the United States through this online broker platform. 
In Australia, Tiger Brokers (AU) Pty Limited is a financial service company licensed and regulated by the ASIC (Australian Securities and Investment Commission) with the AFSL number (Australian Financial Services Licence no.) 300767.
Tiger Brokers was established in 2014 by UP-FinTech Holdings Limited and had offices worldwide, such as in the United States, Australia, New Zealand, Hong Kong, and Singapore.
On April 19, 2022, Tiger Brokers received the Best Casual ASX Trader award from Mozo as a newcomer for the Aussies. 
*Mozo is a money-saving zone that provides the proper guide to compare over 1800 products from banking and insurance.
According to Tiger Brokers, more than 9 million users have already registered from around the world.


Recommended: Rivian Stock Price Prediction 2025
These are some of the essential highlights of Tiger Broker:
It is available for ASX (Australian Securities Exchange), ETFs, US & HK stocks, and US options trading.
All investors can invest through a demo account, making it more accessible.
The most highlighted point is users can get free market data for ASX and US stocks.


How to get involved with Tiger Broker?
Australians can use the Tiger Broker app from their laptop, desktop, or mobile phones. The company offers its users a user-friendly app which is very simple and easy to use. Platforms make investing and trading easier for investors and traders.
It takes only a few minutes for new users to sign up and get started investing. Tiger Broker apps come with a quick signup process with no minimum deposit and hassle-free access to international trading.
With mobile trading apps, plus a fast signup process with no minimum deposit required, Tiger Brokers provides easy access to international trading.


Recommended: LUCID Stock Price Prediction 2023
Is Tiger Brokers a safe and secure platform?
The Australian Securities and Investments Commission regulates Tiger Brokers (AU) Pty Limited (ABN 12 007 268 386), and it holds an Australian Financial Services Licence (No. 300767).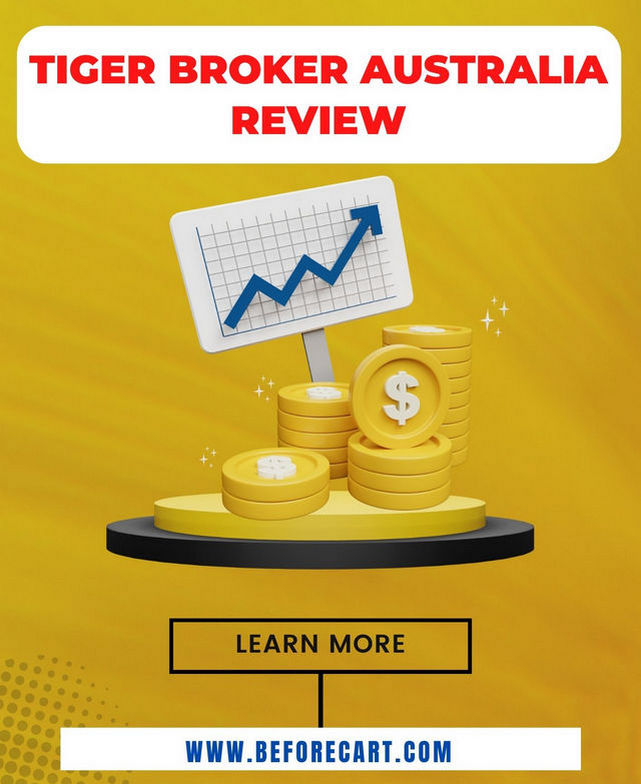 Additionally, they are licensed to operate in the United States, New Zealand, and Singapore. Their website provides detailed information about how and where Tiger Brokers is regulated worldwide.
We have a custodian who manages client funds in a segregated bank account. They use CommBank for Australian customers.


Recommended: NIO Stock Price Prediction 2025
Tiger Broker's Charges or Fees
Tiger Broker doesn't charge its users for activities like deposit or withdrawal fees, account maintenance fees, custody costs, and inactivity fees.
But you have to pay charges for the following activities:


Tiger Broker's Charges for the US Stocks and ETFs
The commission per share is the USD 0.0049, and the minimum order amount is the USD 0.99
For Americans, it charges 0.005 US Dollars as a platform fee with a minimum cost of 1 US Dollar per order.
US options Charges
Tiger Broker platform charges commission, including platform fees of 0.95 US dollars, with a minimum of $2.99 per order.
Other fees may also apply, such as exchange, ORF, OCC, etc.


Tiger Broker's Charges For Australian stocks
The commission per share trade value is 0.025%, and the minimum per order amount is AU $2.50.
Its platform fee per order is AU $3.99.
It also takes a settlement fee of 0.03% of its trade value.
New account holders can get the offer of zero brokerage fees for the first three months.
Note: *The charges on Tiger Broker's platform may vary from time to time.
Hong Kong stocks
In Hong Kong, Tiger Broker charges 0.03% as a commission fee (including the platform fee)  of the trade value.
Other fees are applicable, such as HKSCC, stamp duty, proxy service fees, etc. 


How do You deposit funds in the Tiger Broker account?
You may deposit funds in your Tiger Broker account through bank transfer in AUD (Australian Dollar), USD (American Dollar), or HKD (Hong Kong Dollar) with no minimum deposit limit.
Once you have made your deposit, your funds will be converted instantly to the required currency.
Although Tiger Broker doesn't charge any fees to deposit, your bank may charge you for these transactions.


Some Useful features of Tiger Broker
Upon signing up with Tiger Broker, you will receive a virtual amount of $100k that you can use to practice trading before you start trading with your real funds.
Occasionally, Tiger Broker give offers to its new customers after the signup.
Tiger Brokers offer two trading platforms; a desktop platform and a mobile app that provide powerful trading tools and multicurrency exchange capabilities.
Tiger Brokers leverages the latest technology to ensure fast registration and high security. When you enable two-factor authentication, Tiger Token Security App provides additional security protection.
In addition to providing free market data, this multi-feature share trading platform also includes charts to help you monitor price trends.
Furthermore, you can choose from various trading tools, including stock screening tools, profit and loss analysis, candlestick charts, and other custom indicators.


Tiger Broker Advantages and Disadvantages
Advantages:
The platform is available in Australia, Hong Kong, and the United States.
Its signup bonus for new funded accounts is extremely attractive.
Its user-friendly interface and advanced trading charts attract new users to engage.
The advanced features of Tiger Broker enable users to analyze market sentiments, which is helpful in trading.
It provides a virtual amount as a bonus before trading with hard-earned money.
The company charges low trading fees, which helps you increase your capital.
Tiger Broker does not require a minimum deposit.
Learn from the Tiger Community, where you can exchange investment experiences with other investors.
Furthermore, Tiger Broker provides a community where you can share your trading experiences with other traders.


Disadvantages:
Comparatively, platforms such as nabtrade and IKBR provide wider access to international stocks and have a wider choice of tradable assets.
The company does not offer a web-based trading platform, and novice investors could benefit from different educational platforms.
Tiger Broker may not be the cheapest platform for trading in Australian and United States stocks.


Conclusion:
In this article, you have learned the proper information about Tiger Broker Australia Review. I hope you got all your answers regarding the trading platform. If you have further questions, you may write to us in the comment section below.
Thanks for reading the complete article.