Canva is one of the best tools for graphic designers and bloggers. It gives the freedom to customize images, videos, etc. This tool is also useful for beginners as well. Beginners can also create a wonderful design with the help of Canva. But, there are some other tools available on the internet which are the best alternative to Canva.
In this article, we will discuss the top 5 Canva alternatives available in free and paid versions.
Top 5 Canva Alternatives
The top 5 Canva alternatives are as follows: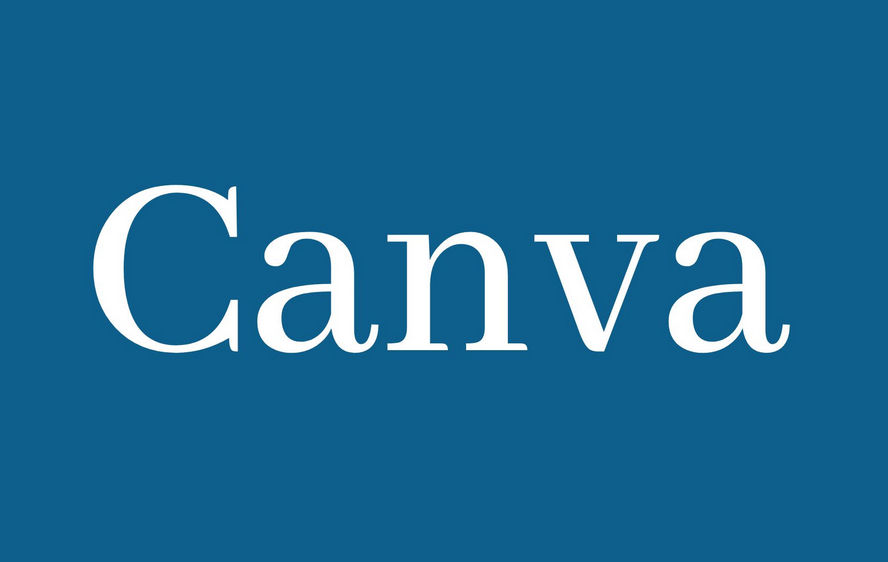 5. Snappa
Snappa is a platform where you can easily make graphic designs for blogging and social media platforms. You will get lots of beautiful high-resolution templates, photos, and graphics. It also provides you the option to remove the background quickly.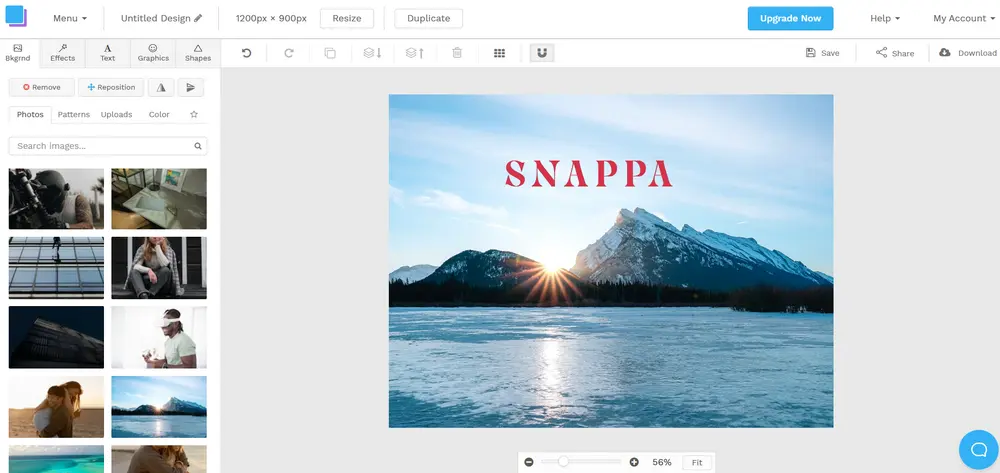 Advantages:
Best for beginners because they may start using it free of cost. In Snappa, you can design more than 6,000 templates and millions of photos for free.
If you become a pro member, then you will have no limitations.
Disadvantages:
As compared to Canva, its pro plans are more expensive. For single users, Snappa charges $15/month. For multiple accounts, it charges $30 per month.
4. Stencil
The Stencil is user-friendly, simple, and easy to use. You may create millions of high-resolution images effortlessly. It provides some unique features like Instagram SMS, Social sharing, etc.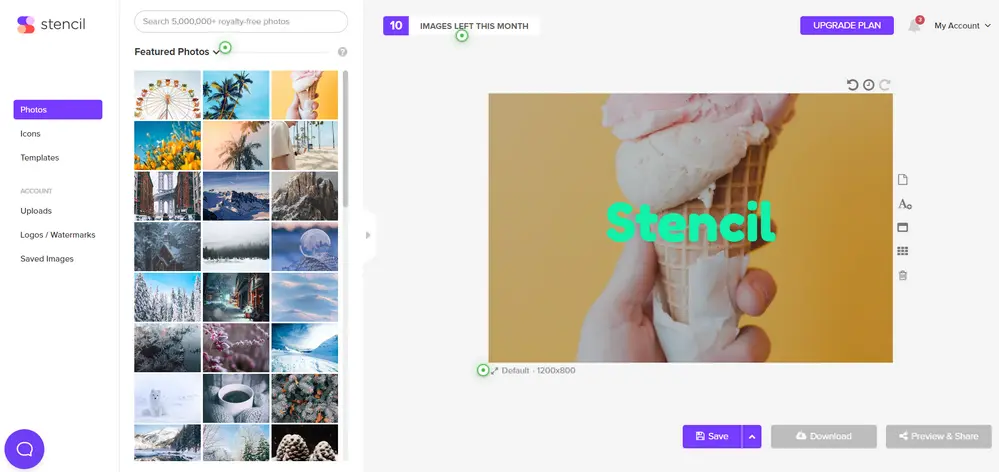 Advantages:
You may access ten collections, ten images, and 10 Instagram shares every month.
If you use a paid version, you will be able to access millions of images, templates, icons, logos, increase the limit in Instagram shares, etc.
Disadvantages:
It provides only ten images for free. You will have to pay $15 per month to increase the limit. For unlimited images, you will have to pay $30 per month.
3. Crello
The interface of Crello is very similar to Canva. It also has a quick search bar where you can get thousands of Facebook posts, templates, and dimensions. Here you can also access the free plan with some limits.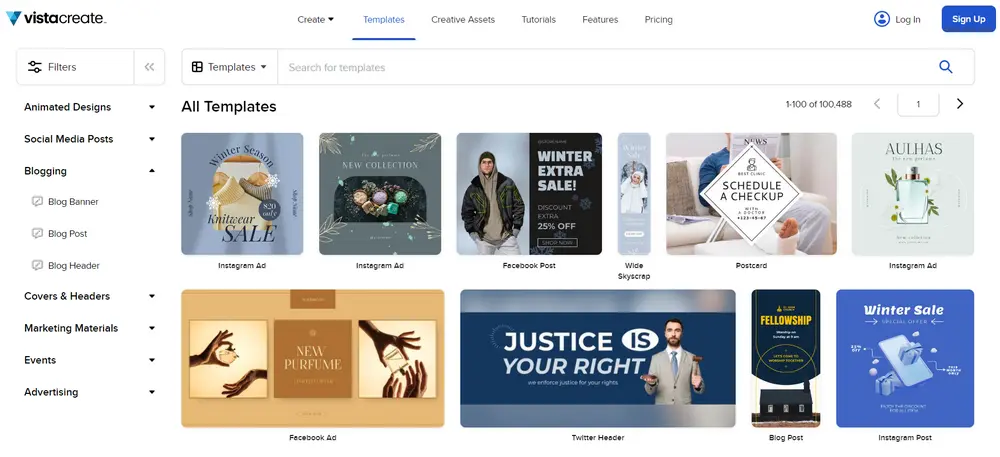 Advantages:
Its free plan provides 650k beautiful stock images, 30k templates, and 32k video clips and animations per month.
The subscription plan is also very low. It charges $9.99 per month for unlimited access.
Disadvantages:
2. Visme
Visme is one of the best tools for the company and works with the entire team. It is useful in creating designs like marketing documents, infographics, charts, and widgets. These features are also very useful for social media marketers. To increase the limit, you must choose its Standard, or Business, or Enterprise plan according to your convenience.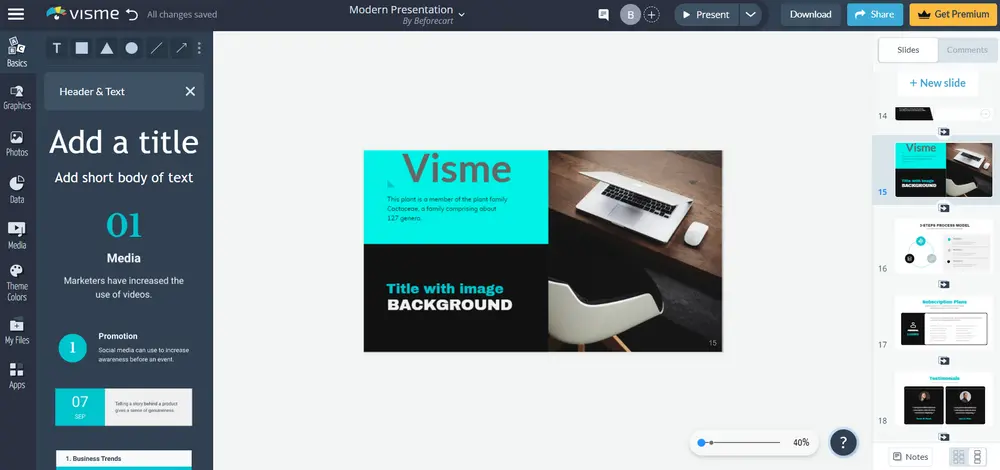 Advantages:
Provide beautiful templates and images.
Provide the option to share the analytics and file manager with the team members.
Disadvantages:
Provide limited charts and limited templates with the free plan.
1. Adobe Spark
Adobe Spark is the best alternative to Canva. It provides lots of features free of cost with some limitations. It also offers unlimited social media and marketing designs. Choosing its additional premium plans will give you one plan for free.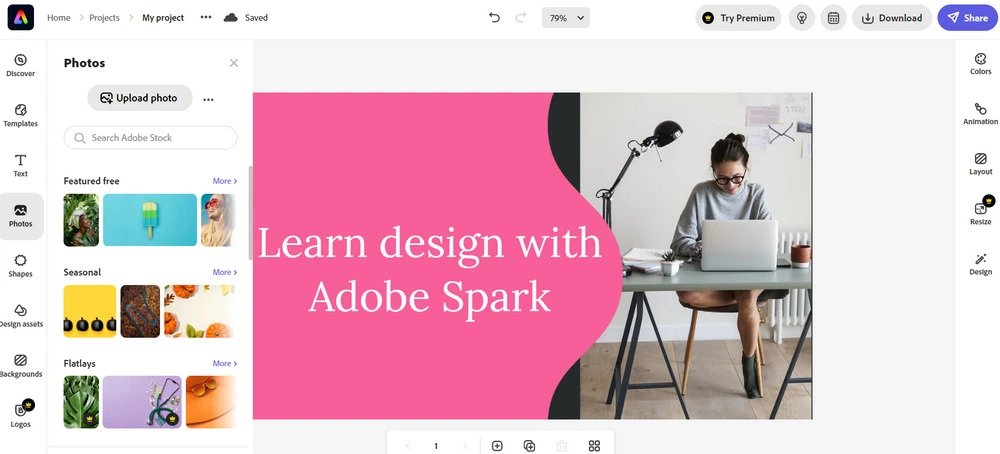 Advantages:
It has a unique and large collection of images, icons, and backgrounds.
It provides instant resizing features.
Its pro plans are available at a low price. Its individual plan takes $9.99 per month, and the team plan takes $19.99 per month.
Disadvantages:
It offers very limited features in a free plan.
You may also read; How to get Canva Pro for free?