How Does ShopBack Make Money? ShopBack Business Model. In this article, we will discuss the most successful cashback platform that provides incentives and discounts for purchasing every item from selected stores. Coupons and discount codes are also available on the platform. ShopBack is available in Australia, South Korea, Indonesia, Thailand, etc. More than 20 million people have been registered in nine countries as of January 2021.

ShopBack makes money by selling advertisements to other companies on its website as well as via affiliate commissions. Its business model is made for the online marketplace.

ShopBack is a Singapore-based company founded in 2014 to provide customers with the opportunity to earn cashback incentives on items purchased made at partner shops. Since its initial seed investment round in 2015, the company has enjoyed significant growth, particularly in Southeast Asia. Scroll below and read the complete article to know How Does ShopBack Make Money?


So What is ShopBack?
ShopBack is an e-commerce platform that rewards users upon shopping at the stores they promote. The app is free to download on iOS and Android. Additionally, there are multiple referral codes to share with family members or friends to build up your ShopBack profile.
The app offers three different rewards, with the maximum being 30% back every time you shop! And this is not just for big purchases—you also get rewarded when you spend just a few cents at any store that has partnered with ShopBack.


ShopBack Working Procedure
How Does ShopBack Work? ShopBack is a platform that provides cashback up to 30% to its users for every purchase. The unique cashback mechanism on ShopBack encourages customers to buy more products in huge quantities. ShopBack earns a commission for every product from its affiliates. The company then distributes a portion of the commission to the customer, resulting in the cashback function.
Recommended: What Happened to Myspace?
The retail platform offers a diverse range of products from fashion, cosmetics, beauty products, electronics, and travel. ShopBack's most prominent collaborations are in technology, fashion, travel, baby products, and health and beauty products. The company is currently concentrating on bringing on board more well-known partners. Its long-term goal is to promote user transaction volumes.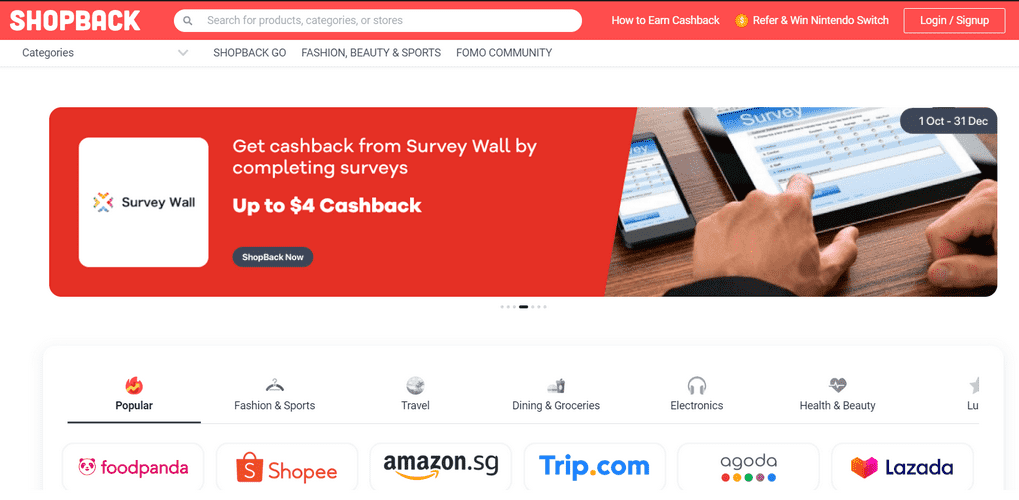 ShopBack works with many reputed companies such as Amazon, Foodpanda, Apple, Nike, and many more. In addition, to earn extra cashback, customers may also use ShopBack promo codes to purchase products and services. Customers may also buy gift cards from various branded companies via ShopBack.

So how can you get started with ShopBack? Here are some simple steps to follow:
Step 1: Download the app. It's available at the Apple App Store and Google Play Store.
Step 2: The few steps, which customers have to follow:
Log in with your email address or mobile number.

Pick a username.

Verify your identity.

Set your security PIN via SMS verification, then create a password that you'll use every time you log into ShopBack.

Your ShopBack account can be used on iOS and Android devices. Its Chrome browser extension is also available.
Step 3: You can go through the various categories until you get your required item. Then you click on the partner's website and complete the transaction over there.
The user's browser or app tracks online transactions at merchant partners and automatically sends the cashback to the user's account.
Step 4: Once you have made the purchase, the cashback you have earned will be shown in your ShopBack account.
Step 5: The cashback profits can subsequently be deposited into your bank or PayPal account. ShopBack collaborates with some financial institutions to offer cashback benefits when you use their debit or credit cards to make in-store purchases.
Also Recommended for you: How Does DoorDash make money?


History Behind The ShopBack Business Model
In 2014, ShopBack was founded by Henry Chan, Derrick Goh, Bryan Chua, Samantha Soh, Joel Leong, and Lai Share. All the founders met while working at the online fashion retailer Zalora, across Southeast Asia.
During that time, e-commerce platforms in Southeast Asia were taking off. Foreign investors such as Rocket Internet were entrepreneurial endeavors. The E-commerce platforms became the fastest growing sector after launching with Lazada.
Southeast Asian customers had no accurate method to get cashback incentives and other discounts, unlike in the United States or the United Kingdom. For example, Ebates had been a dominating player in the United States for many years, generating million-dollar revenue.
In April 2014, ShopBack earned over $500k in the first round of seed investment from Accel-X. Since then, the firm has expanded rapidly. They were able to implement to do, not just because the team members all had prior expertise in the e-commerce platform, but also because they possessed a variety of skill sets that would allow them to create and promote the product. After months of hard effort, the team eventually introduced ShopBack sg for the Singapore public at the end of 2014.
By February 2015, the ShopBack team was able to increase its merchant base from 100 to 300. More than 120k people were visiting ShopBack website every month. ShopBack obtained an additional investment financing of $600k in March 2015.
ShopBack announced in November 2017 that it had raised 25 million US dollars, led by Japanese finance. In early 2018, ShopBack averaged an order every second, with yearly revenues of more than $500 million.
Also Read: What Happened to Vine?
ShopBack reported in April 2019 that it had secured a $45 million round headed by new investors EV Growth and Rakuten Capital, increasing its total financing to $85 million. It was heard that the Managing Partner of EV Growth and East Ventures, Willson Cuaca, and the CEO of Rakuten-owned cashback site Ebates, Amit Patel, will join the board.
ShopBack used some of the funds to grow into other markets. It expanded into Vietnam at the end of 2019, where it would primarily compete with local competitors such as Putatu.
The year 2020 proved to be an incredible year for ShopBack. After the pandemic situation in the whole world, most of the company's travel revenue practically vanished overnight. Furthermore, few companies, such as Shopee and Lazada, momentarily ceased their agreements since they depended on ShopBack for promotional purposes because users visited their platforms directly.
Nevertheless, they immediately returned, allowing ShopBack to capitalize on the tremendous development in the online shopping platform. In early 2020, ShopBack increased $30 million on its balance sheet. Notably, its business in Australia was booming. ShopBack also got benefits due to the suspension of its competitors, such as Woolworths and Coles.
ShopBack was also able to make another significant purchase. It bought Ebates Korea in April 2020 and renamed it ShopBack Korea. But unfortunately, things didn't go according to their plan. The company experienced a data breach in September 2020, exposing over 5 million user details, including their registered email, password, and contact details, and sold them on the darknet. The company then sold the seedly for about $6 million to Compare Asia Group.
Nowadays, over 500 employees are working for ShopBack across its offices in all markets where it does business. More than 20 million users in nine countries are using ShopBack. The list of countries is as follows:
Australia

Singapore

Taiwan

Indonesia

South Korea

Malaysia

Thailand

Philippines

Vietnam
Recommended: Top 7 Most Surprising Business Models You Never Heard Before You Never Heard Before
How Does ShopBack Make Money?
ShopBack Business Model: It generates revenue through affiliate commissions and provides advertising options to other companies on its marketplace. It is one of the leading cashback reward programs, which also provides voucher codes and coupons to its customers. So, people are always curious to know, how does ShopBack make money?
ShopBack's business model is based on the online marketplace.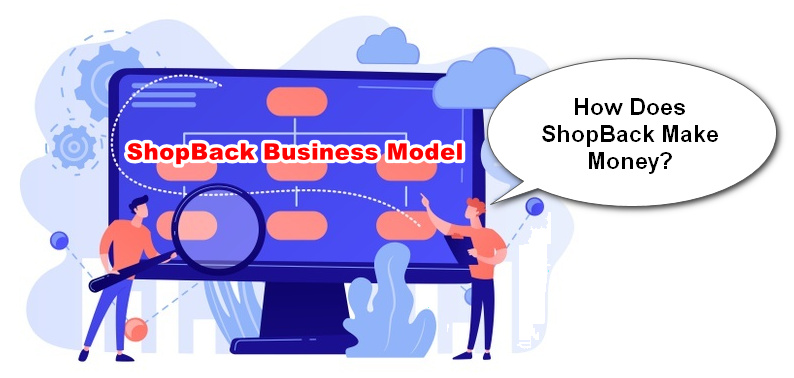 ShopBack generates maximum profit from merchant fees collected from its partner retailers. The retailer pays ShopBack a fee in return for boosting its order volume, allowing the consumer to get cashback.
The company never discloses its merchant fees on a per-transaction basis. A company's merchant fees have a significant impact on its income. These costs can be so devastating that they can deduct up to 20% of one's earnings. So what are the merchant fee rates?
Unfortunately, this question is difficult to answer as companies don't publish their rates publicly. Hopefully, it charges merchants a transaction percentage of the whole amount, similar to how credit cards work. We anticipate that amount of ranges between two to five percent. ShopBack is also expected to charge a fixed rate fee for all transactions. Generally, it charges around $0.30.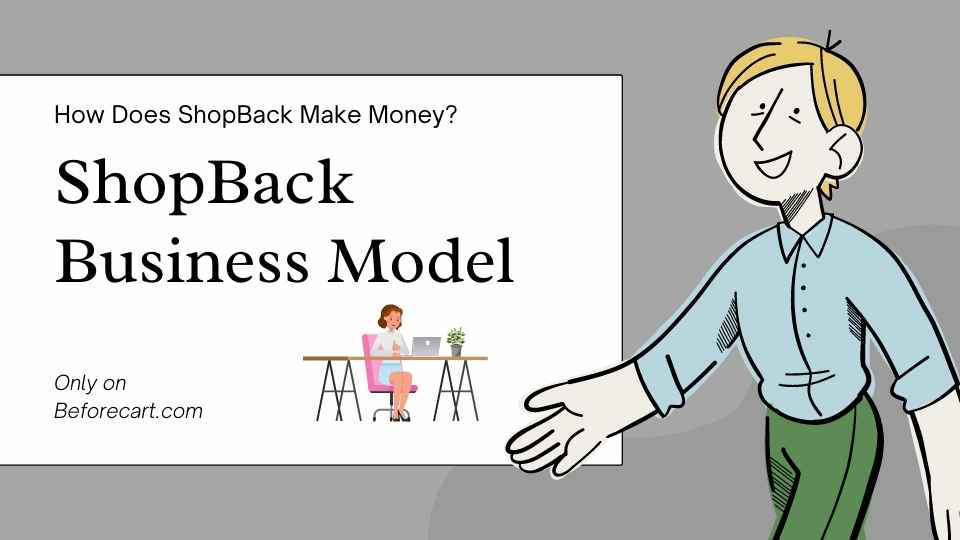 It is crucial to emphasize that Shopback does not make a profit from the customers. It does not charge platform membership fees, and it does not collect fees for any purchases completed by customers utilizing its cashback system.
That's a beautiful bargain for the buyer, but it might cost the merchant. Shopback, on the other hand, asserts that merchants that integrate the service into their checkout report an increase in new orders and higher order volumes.
You may also read: What is Papasurvey?


List of Competitors
You'll know that the competition isn't always limited to your industry if you're running a business. There are tons of formidable competitors out there looking to snatch up your customers and make them their own. The internet is full of websites that these days offer cashback services. We've created this list to help you find out the competitors of ShopBack.
Australian Website Cashrewards.

Some websites which come with a coupon are also competitors.

Furthermore, incentive systems such as Qantas Shopping Mall compete for customer satisfaction.

Some indirect competitors are also available on the market, such as Cashback credit cards offered by American Express.
You may also like: How Does Vivino make money?