The Hotel business model depends on the Popularity and Tourism of that particular region. Tourism is one of the top growing sectors and the government received a major portion of its revenues from this sector. A sector which is entirely dependent on hotels. In this area, hotels are a vital point, which must face the push of increasingly attractive and economical accommodation proposals.
The hotel industry is a significant resource in making the tourist offer of a destination. The number of guests and the type of accommodations determine whether it can be considered a tourist destination or not. That it has this offer since it is the main factor of the tourist economy.

A Hotel business model is a hotel that creates, delivers, and captures revenues. To create your hotel business model, we start with the idea of ​​whether this project will be profitable for you or not. The entrepreneurs themselves need training, financing, investors, and a great team to get into this industry. Our valuable detailed research on this Hotel business model may help them greatly.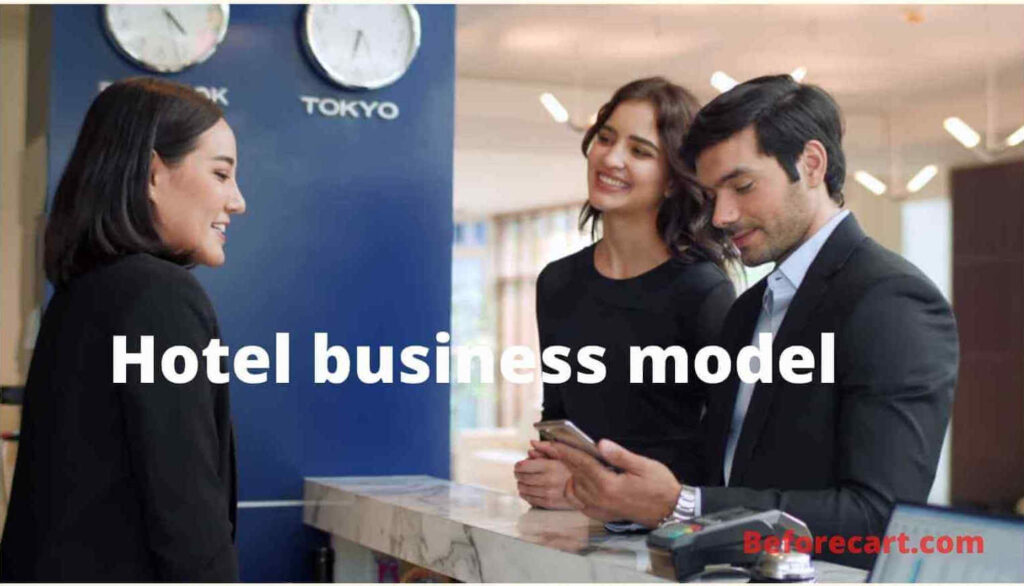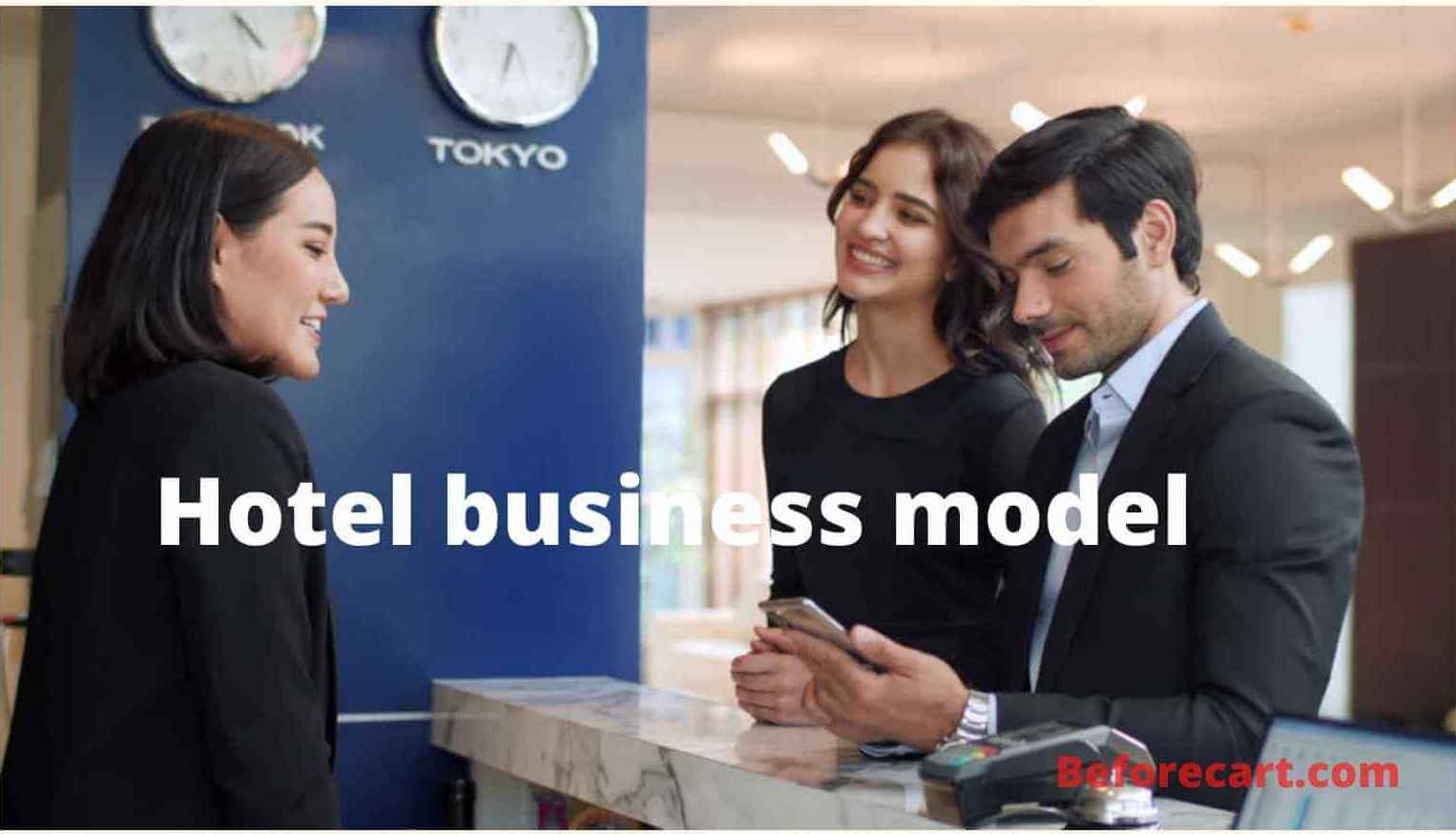 Is the hotel business a profitable model Nowadays?
A hotel business consists primarily of accommodation and catering; however, different market segments can be focused on; corporate events, tourism, social events, conference meetings, etc.
Depending on the capital and business plan, a hotel may focus on different segments and provide more services that improve its capabilities to serve better. Since the accommodation can be accompanied by relaxation areas, bar, gym, restaurants, recreational areas, etc.
The above can be summed up in higher earnings, better reputation, and preference of the prospect you are looking to reach.
Recommended: How much do peloton instructors make?
The hotel business has been forced to innovate, offer a service adapted to the new demands of tourists, and above all to adapt its prices to face competition. How is the Hotel Business Canvas model? Let's try to find out below; keep reading how hotel businesses become profitable or lose!
What business model does a hotel follow?
A business plan is a document that helps organize all the information about what you want to do and what you need to develop or implement your business idea and even improve an existing company.
What is the function of a hotel business plan? Mainly reduce costs, make good decisions, avoid problems, and profit. Once you have your hotel's business plan in your hands, it will serve as a map that you will have to follow to the letter to undertake in a better way.
And how does it help us reduce costs? As the name implies, it helps you plan every step you take before investing in the hotel. Does the business plan have to describe in great detail what will be purchased? What staff is needed to operate the hotel? The characteristics that each employee requires, the permits that are needed to operate, and the marketing plan to reach the desired prospects.
Marketing and sales strategy Essentials for Hotel Business.
What strategy will you follow to make your hotel profitable and recognized? In this section, you will answer this question since marketing is a fundamental requirement to increase sales and bring more deals.

A hotel without a marketing strategy is like a directionless ship in the middle of the sea. Most customers plan a trip to avoid problems or save money, so you must consider this to devise a good marketing plan.

Remember that advertising is available on Google, Social Networks, reservation pages, or influencers that can help promote the business and attract more customers.
Recommended: How does zoom make money?
Marketing Channels
The channels through which a hotel can make its activity and bring more deals and sales. To improve and earn more revenue, they always have an open window like the below.
Website: The Hotel website is one of the main windows that a hotel can use to reach out to more people online. Through this channel, they can offer a registration service to offer exclusive promotions to their customers, give detailed information about their location, rooms, surroundings, services, and direct customer service to improve trust with visitors.  


This online-based superfast facility is now top-rated, helpful, and time-saving.  At a time, thousands of people can check and make decisions while booking their hotel room without any problems. Dedicated It teams are always ready to help you out whenever you need them. 


Appearance on travel and accommodation websites: many customers search engines or travel comparators to find a specific accommodation. Some of the most important are Booking or Expedia.


Many intermediary websites help to book your room, even from time to time give promotional offers to their customers so that both can benefit from the successful deals, just like Airbnb, Yatra.com, Oyo rooms,  Goibibo, etc. 
Global Distribution Systems (GDS):  This vast network serves as a booking tool for primary travel agents worldwide, hotels, and airlines. From here, they can control the reservations made by other users while managing large customer bases in real-time. It is one of the essential showcases worldwide.


Powerful Social networks: The power of social networks have been concentrated in recent years placing the presence in these types of communities as one of the main channels to gain visibility and generate more traffic. It is also a very effective tool to announce events, promotions, and any other type of relevant news, and with little investment!


Sometimes news and promotional news and tourist spots or particular locations become viral on social media, and it's helped to gain more organic traffic dramatically. 
Tourism events: Attendance at tourism events is an important channel to promote networking, position, and improve the brand image. It increases brand reputation and popularity; another hand, it directly impacts generating lots more revenues in the background. 
Within the hotel sector, we can find two business models.
Also Read: How Does VRChat Make Money?
Hotel franchises/ Hotel business ideas
Through an agreement between large hotel chains and smaller businesses, small and medium-sized companies acquire the right to use the brand and commercial name of the franchising company, thus improving their reputation with the customer.
The franchised company pays a small fee to the hotel chain in exchange for the enjoyment and use of these advantages and its name.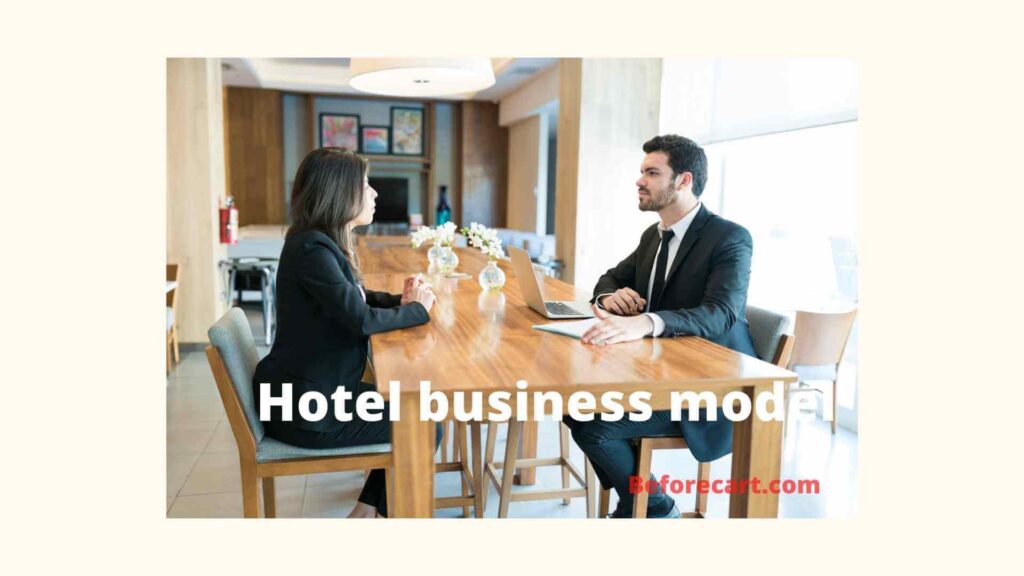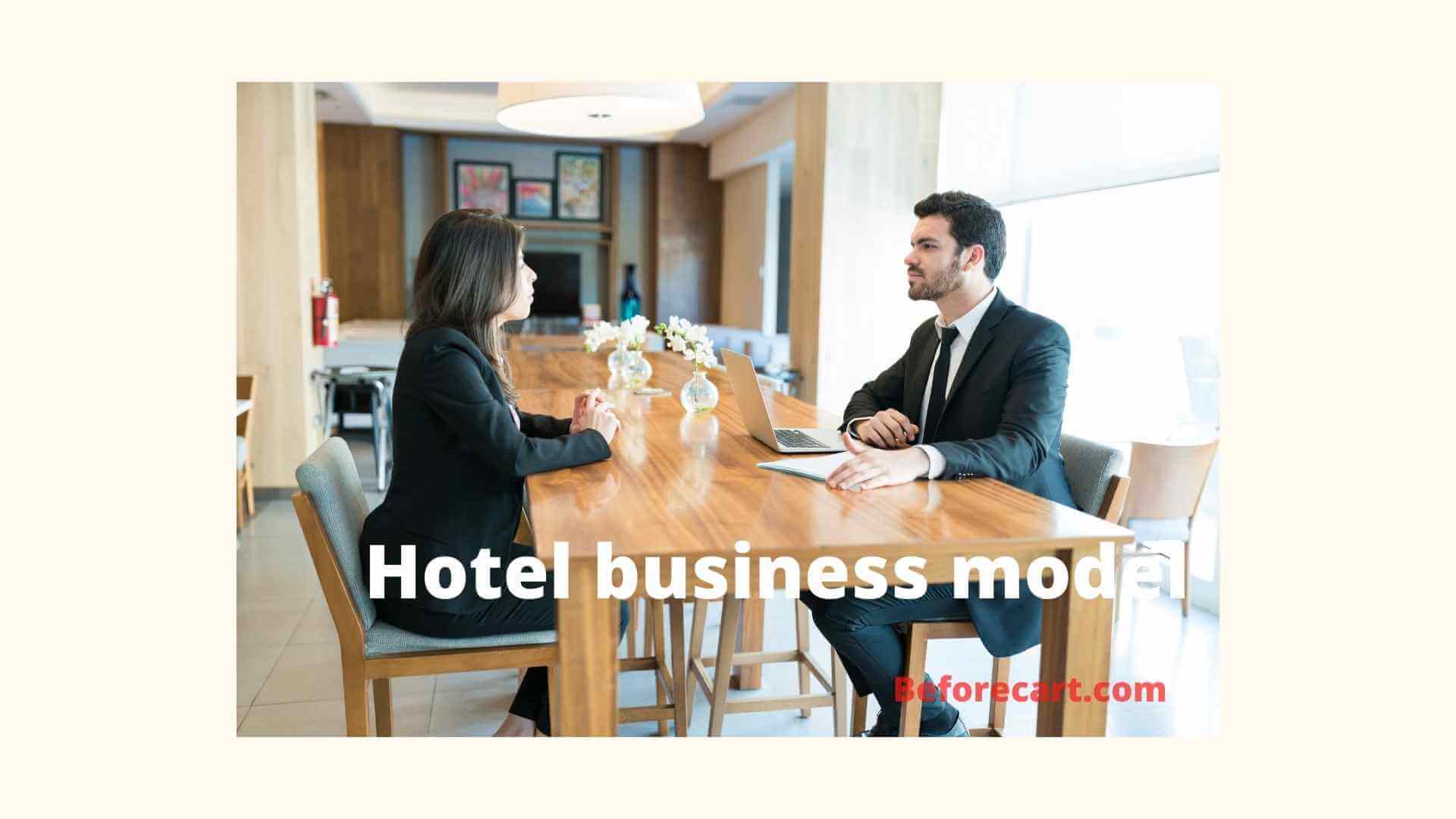 Hotel chain
In this case, the large hotel chains have a series of establishments that are part of a network of affiliates, which operate under the same name and follow the same policies, standards, design, and services. Within this model, we find several typologies.

Management contract: these are already established hotels, that request to join a large hotel chain, to which they assign control and management of the establishment.

Hotels owned by individuals: Small establishments are usually managed by an individual or a small group. The total control and management of the establishment belong to its owner, who carries out the entire investment.

Rent: it is the transfer of land or construction to carry out the hotel business in exchange for paying rent to the landowner.

Read: How does doordash make money?
How did Hotel Management Deals look after Their Customer?
The segmentation of clients of a hotel is variable, as we can see below, it will depend on several factors:
The motivation of the trip/Adventures: Within this group, we can find people who travel alone, clients who travel with pets, business travelers, large families, couples, or groups that travel to celebrate some holiday or work event.


Business Trip National or International or Both: Within this category, we find international, national, and regional travelers often looking into good comfortable hotels with hassle-free accommodation. They are ready to pay, but they don't compromise with services.


Booking for Smaller Time frame: Another type of segmentation is based on the customer's behavior when making a reservation. Some request half board or entire board, those who use room service regularly, or those only looking for an overnight stay.
Each client has different needs and will request a completely different service. Hence, the adaptability of a hotel is key to attracting the most significant possible number of clients.
Hotel Business Plan and Required Activities
The essential activities that are part of a hotel business are mainly…..

Analyzing customer behavior is key to offering personalized service. For this, hotels must have a system that allows them to know the impressions and experiences of their customers. You can call it a Customer Feedback survey. Running this kind of survey will help hotel management understand their strengths and weaknesses. Minimizing their weakness and improving strengths over disadvantages will help them run their business profitably.


Carry out good marketing and advertising strategy that enhances the hotel's brand image abroad. For this, it is of great help to resort to the customer database to know their preferences and their demands, go to social networks, and have a presence on the most critical digital tourism platforms of the moment.

Promote commercial alliances with third parties such as food, beverage, events, or cleaning companies.


Preparation of an operations plan: Based on customer orientation (by monitoring customer satisfaction, number of reservations, or behavior analysis) and human resources management (hiring and training qualified personnel to occupy the various operational areas of the hotel).


Preparation of the financial plan: An analysis of the cost structure and source of income available to the hotel is required to expand its business. Demand analysis is key to estimating future revenue.
Customer relationship
How do hotels connect with their customers?
The principal value proposition is to offer a space to its clients to enjoy unique services to satisfy their well-being.

Lately, hotels have been striving to offer an increasingly personalized value proposition, taking into account the segmentation of clients: clients who travel for pleasure, families, couples, and business travelers.


The possibility of adapting the same service to different customer profiles is one of the significant challenges and one of hotels' most ambitious value propositions. This is the only way to retain them and make them feel in a space that adapts to their needs and makes their life more comfortable and easy.
Special loyalty programs: Many hotels offer exclusive benefits for their clients when they join their particular program. Through it, your hotel stays are rewarded with incentives such as complimentary breakfast, vacation discounts, gift cards, free nights, etc.


Personalized communication: Receiving an e-mail from the hotel to offer all the stay details, offer promotions or incentives to extend the visit or retain them for new holidays, and attend to their requests. They will generate greater confidence in the client, a good impression, and high expectations.


Satisfaction surveys: At the end of the stay, hotels offer clients a satisfaction survey to express their demands and impressions. This information will be precious as it will help hotels know their strengths and those that need improvement from the customer's point of view.


Customer Service: It is essential to offer an agile and friendly service that responds to all the customer's doubts at the moment.


Personalized experience: The hotels pay special attention to those clients who usually make extended stays or who tend to stay frequently. They reserve some advantages such as more flexible hours for check-in or check out, complimentary breakfast, and discounts on long holidays.
Also Read: tellhco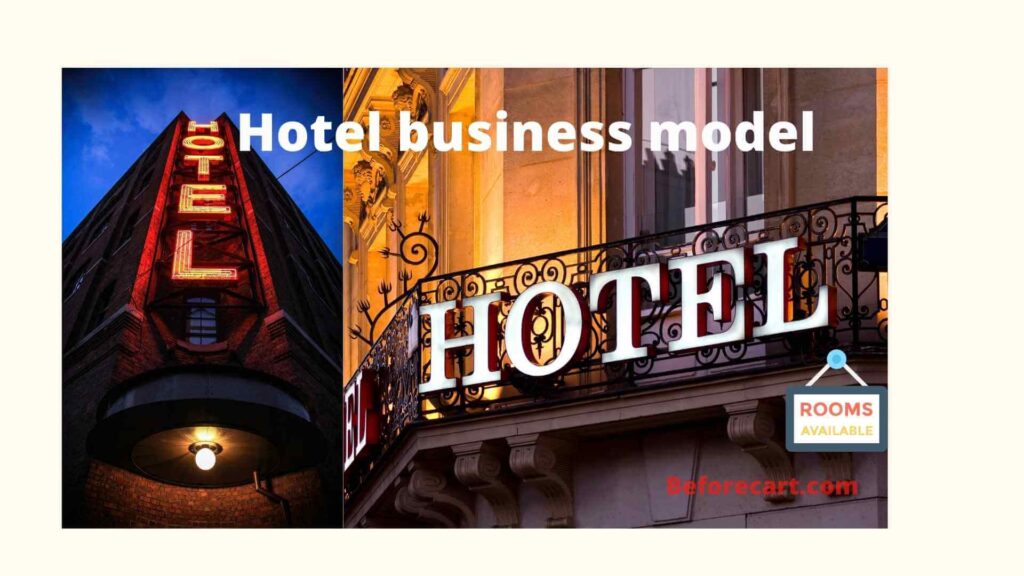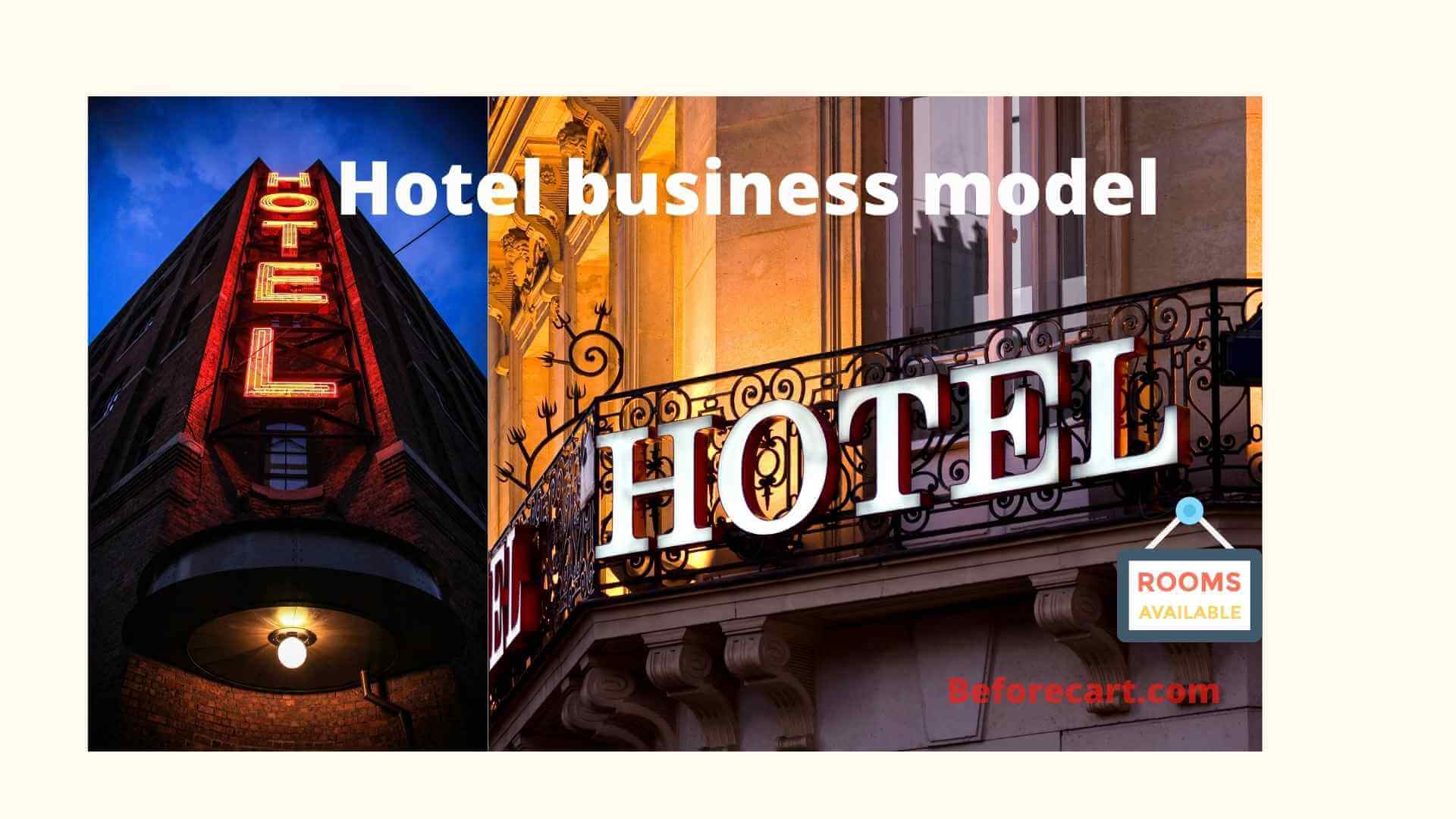 How Does Hotel Business Make Money?
The primary income of a hotel comes from:
Income from overnight stays: This is where the central income quota of a hotel is extracted, and it is the price that the client pays for spending a night in the hotel. The amount varies depending on the type of reservation, room, number of nights, and even a promotion application.

Extra income is those that the hotel perceives as a reason for other activities that the client carries out at the hotel. For example, the reservation of parking, meal arrangements, use of the minibar, leaving luggage in storage, or the choice of pillows.

Events: The hotels invoice another amount of income to organize events of different types; For example, company events, rental of rooms for weddings or celebrations, meeting rooms, and special lunches or dinners, among others.
The resources a hotel has to attract the attention of its customers are:
Physical resources: This group includes everything from the hotel infrastructure to the design of the rooms, furniture, lighting, and decoration.

Human resources: Refers to the personnel dedicated to managing the hotel in all its areas, such as receptionists, cleaning staff, restaurant waiters, chefs, directors, etc.

Intellectual resources: This section includes all the tools that improve communication and the hotel's image abroad, such as social networks, corporate pages, etc.

Economic resources: This section includes the hotel's income from its activity in addition to investments.
Who are Hotel Business Partners?
The main partners that are part of the activity of a hotel are the following:
Members of the affiliate program: Websites or companies that advertise hotel accommodations and earn a commission whenever someone makes a reservation through their affiliate links. This system helps increase hotel sales.

Commercial alliances with other companies complement the hotel's services: restaurants, transport services, and brands that have a retail space.

Tourism and entertainment companies are critical partners for the hotel to appear on users' search pages. This is the case of the GSD network, travel agencies, or local tourism offices.

Investors: Provide the capital necessary for the hotel business to develop and expand
Recommended: How does telegram make money
Hotel Cost structure and Expenses
The costs that a hotel must face as a result of its activity are the following:
The fixed costs are those that must always be paid regardless of the number of rooms that the hotel has occupied. This includes insurance payments, staff salaries, and maintenance.


The variable costs are those that occur whenever a room is occupied. These include cleaning, replacing the minibar or amenities, changing bedding, etc.


The mixed costs are those which can vary, as it occurs in consumer bills like gas, electricity, or water. There is a fixed cost and a variable cost calculated based on the customer's consumption.

Other costs include advertising and marketing expenses, commissions, taxes, etc.
Recommended: Netflix Business Model.
How to start a hotel from scratch?
The hotel business is complicated because it requires complex administrative planning and unique skill sets.
It requires a lot of trained staff, extensive knowledge of the hotel market, good financial health to withstand any adversity, and an excellent marketing strategy to attract new customers and close good deals.
We recommend training in business administration and business plans for that same reason. Since you must understand how the business you are interested in investing in should work.
Remember that training is not an unnecessary waste of money; on the contrary, it saves you a lot; and prevents you from making costly mistakes.
Next, we recommend the following courses taught by Academy, a school that is responsible for training entrepreneurs and making them fulfill their dreams and goals:
Miguel is always looking for new projects and ways to help others undertake them.
He has extensive experience in franchising and micro-business entrepreneurship which helps him write articles of interest on starting and running a business.
Miguel thinks that every entrepreneur must be trained to succeed in his business, which are the courses he recommends.
This is all about Hotel Business Model. You can get lots more such information regarding the business model only on beforecart.com