Hello Friends! We are pleased to introduce you to our new and fresh article. In this article, you will learn How to add FlyBuys to Apple Wallet?

What Is FlyBuy?
Apple Wallet is an app that allows users to manage debit cards, credit cards, etc., securely on iPhone, Apple Watch, and iPod.
When we hear the word wallet, we immediately think of banks, payments, and money. But the Apple Wallet app is designed for multitasking. It's not only used to manage debit or credit cards but also helps us book tickets, gift cards, boarding passes, and many more.
Flybuys is a loyalty program launched in 1994 by Wesfarmers and Coles Group through a joint venture called loyalty Pacific and had several partners like Kmart, Bunnings, etc.
It is an Australian program that allows customers to earn points and convert them into rewards. You may easily become a member of Flybuys by signing up on their official website.
New Zealand citizens can also use FlyBuys. Several New Zealand companies, such as Z Energy, foodstuffs, and Bank of New Zealand, are affiliated with the Flybuys program. It has amassed around 2.5 million members in New Zealand.
The Flybuys program was officially extended to Apple Wallet in 2021, so iPhone users could earn rewards easily by scanning the barcode of their Flybuys at Kmart, Coles, Target, etc.

Recommended: Is Vine App still available?
How To Add FlyBuys To Apple Wallet?
Now, we are going to step by step process about FlyBuys:

Step 1: Launch the Flybuys application
Click the "My Card" option in the top right corner.

Step 2: Choose the "Add to Apple Wallet" Button
In the "My Card" menu, you'll find an option that allows you to add your Flybuys to your Apple Wallet. Flybuys will be successfully added to your wallet once you select it.

Step 3: Open Apple Wallet App on your iPhone
After opening the wallet app, scroll down and select the edit passes option. Then you will get the option to scan the barcode reader at the sale terminal in the store from your iPhone.

Step 4: Benefit From Flybuys Rewards
A Flybuys card will be added to your wallet once you have successfully scanned the barcode. Then, you will be eligible to use FlyBuys points.

Recommended: What is Snapchat Premium?
Is Flybuys compatible with Apple Wallet?
The answer is yes. Flybuys is now available for Apple Wallet, but it got the option of adding Flybuys to Apple Wallet after July 27, 2021. Now iOS users only have to open their Apple Wallet app and scan the barcode at the store to earn huge rewards with so much ease, thanks to this update.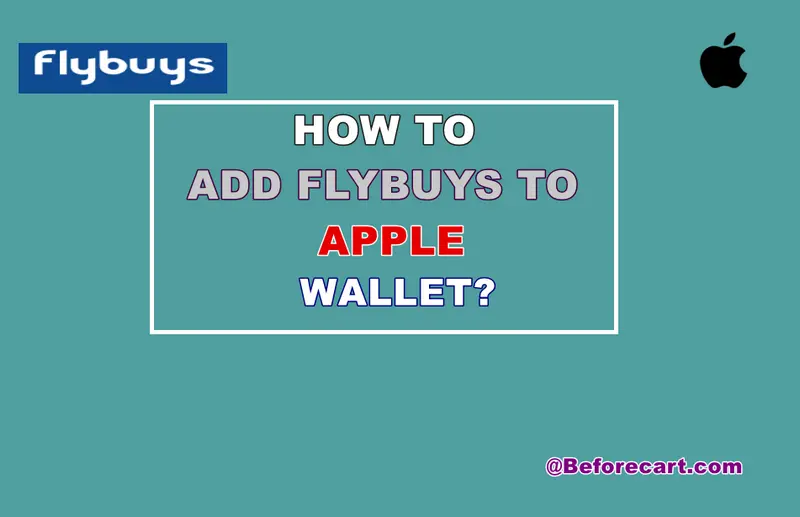 Now, you can earn points simply by double tapping on your iPhone instead of searching for the Flybuys app.

Why Can't I Add Flybuys To Apple Wallet?
Flybuys didn't support Apple Wallet until 2021, but once it teamed up with Apple Wallet, it made it easier for users to enjoy all of its benefits by scanning a QR code using the Apple Wallet's QR reader.
But still, if you are unable to add Flybuys to your wallet, it may be due to the following reasons:

Either you are not logged into your Flybuys app properly or using the wrong credential.
The QR code scanner in the Apple Wallet app is not compatible with all devices except iOS 11 and iOS 12. So, If you are not using iOS 11 or iOS 12 handsets, then you won't be able to add Flybuys.
If your Flybuys code is invalid, you won't be able to use
If you still face any issues, you may consult with the support executives.
The Flybuys app is a new feature, so there are chances of some technical errors. So, you don't have to worry if you cannot add your Flybuys to your iPhone Wallet. You stay in touch with the Flybuys Help Page.

Conclusion:
After integrating with Apple Wallet, Flybuys has attracted new customers and allowed existing customers to take advantage of offers and benefits conveniently. Recently, Flybuys management officially announced that they would add new features to its platform.
Hope this article helped you to know how to add Flybuys to Apple Wallet. If you still think anything is left, write it in the comment section below.