Hello, and welcome back to our new article. This article will teach you about Smytten App, Registration Process, Login Process, Free Trial Products, and more. So, without wasting time, let's start with a short introduction.
What is Smytten?
Smytten is an E-Commerce platform where you can order branded products reasonably priced. This company was established in 2015, headquartered in Bengaluru, Karnataka, India. Although good quality products are available in this e-commerce platform, the company has not yet been able to leave the expected impression.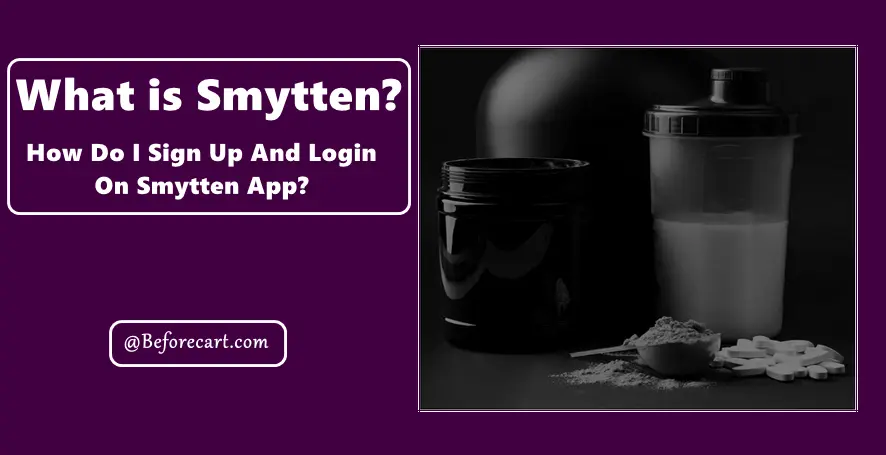 The company has designed this platform so that it meets the needs of everyone, both men and women. For your convenience, we have made a list so that you can get to know which things are available on this platform.
| | |
| --- | --- |
| CATEGORIES | PRODUCTS |
| Accessories | Fashion items, Bags, Sunglasses, Wallets and Pouches, Watches, etc. |
| Appliances | Shaving kits, Hair Removal Tools, Massage Tools, Hair Styling Tools, etc. |
| Audio & Tech Accessories | Computer accessories, Smart Watches, Headphones, Earphones, Speakers, etc. |
| Beauty & Grooming Products | Hair Care Items, Skim Care Items, Bath & Shower, Giftsets, etc. |
| Fragrances | Fragrances kits and Giftsets for men and women |
| Pet Care | Pet Foods, and Pet Grooming Products. |
| Home Essentials | Home Decor, Stationery Items, Home Cleaning Items, and more. |
| Health and Fitness Products | Health Supplements, Health Beverages, Sanitizers, etc. |
Smytten Categories and Products
You may also read about the successful business model of the Boxycharm e-commerce platform.
Smytten App Free Product Trials and Shopping
Have you ever come across an e-commerce platform that offers a free product on a trial basis and delivers the order to your home for free? Smytten is such a company that gives 6 products free on a trial basis. When new users sign up and order for the first time, they will not be charged up to 6 product points.
Every single product sent by the company is branded. The company also says that first try the trial products for free, then if you like the products only, purchase the order from Smytten; otherwise, not.
You must sign up for the Smytten app to access all these features.
Recommended: Zomato New Coupon Code
Smytten App Sign Up Process
How do I register my Smytten? Read the following simple steps carefully to sign up in Smytten App:
Step 1: Keep the Smytten App on your phone from Play Store or App Store.
Step 2: Now open the app.
Step 3: As soon as you open the app, at the bottom, you will see the option to sign up; click on it.
Step 4: Now, you will see many options to sign up. You can enter your Facebook or Linkedin credentials. If you want, you can also sign up manually.
Step 5: To log in manually, you must choose the "Manually Enter Details" option.
Step 6: A page will open in front of you where you must fill up your Name, Email Address, and Mobile Number.
Step 7: After correctly filling in all the details, you must process further.
Step 8: Now, 4-digit OTP (sent to your phone number or email address) will have to be submitted.
Step 9: A pop-up page will show in front of you, which will read, "Congratulations (Your Name)!" You now have 6 TRIAL POINTS in your account.
Step 10: You can order products for free using these 6 TRIAL points.
Recommended: mCaffeine Business Model
Smytten App Login Process
After signing up is complete, your profile login remains the same. But if you get logged out of the Smytten App for any reason, it is very easy to log in once again. Simply follow these steps:
Step 1: First, open the app to log in to the Smytten App.
Step 2: As soon as you open the app, you will see the option to login; click on it.
Step 3: Now, put your registered email address or mobile number in the Smytten app and click the Send OTP option.
Step 4: Now check the OTP sent to your Email Address or Mobile Number and put it in the required section. You will be successfully login in Smytten App.
Recommended: What is the Swiggy App login process?
Frequently Asked Questions:
Are Smytten trial products real?

The Smytten Trial products are real. They send real and authentic products.
Does Smytten refund money?

If there are any quality issues with the product, Smytten offers a full money-back guarantee.

A quality check will be conducted on the product after you cancel the order. You will receive your refund within seven to ten days after the quality check has been approved.
What are Smytten trial products?

Smytten offers users a chance to try over 1200 brands.
Where is Smytten's headquarters?

Smytten's headquarter is in Bengaluru, Karnataka, India.
Recommended: Navi Personal Loan Complete Guidelines
Conclusion:
This article discusses the Smytten App and its Sign Up Process, Login Process, Product Trial, TRIAL POINTS, and many other things. How have you liked this information? Feel free to share your thoughts in the comments.
Thank you for reading the full article.