What Happened to Hotmail? Why is it Shutdown? This is one frequently asked question in the email provider industry. People were familiar with and used this Microsoft-backed email from 1995 when it was established till 2013 before it permanently shut down.

Back in the mid-1990s, becoming a technology giant wasn't hard at all. For the masses to take notice, you just needed a spiffy electronic mail address, also known as an email address.
Savvy internet users know the reality, they need much more extra. It's said, If you want to go the extra mile, you might consider getting a custom email address from a third-party provider instead of the standard one provided by your Internet provider. Hotmail was the hottest email service at the time. Even the elite have GeoCities websites,  Hotmail become famous at that time, and it's maintaining its pride before it permanently shut down in 2013. 
Hotmail was founded by Sabeer Bhatia and Jack Smith in 1995 and was formerly headquartered in San Francisco, California. Microsoft owns this domain under @hotmail.com all emails were created for users to give free and paid services.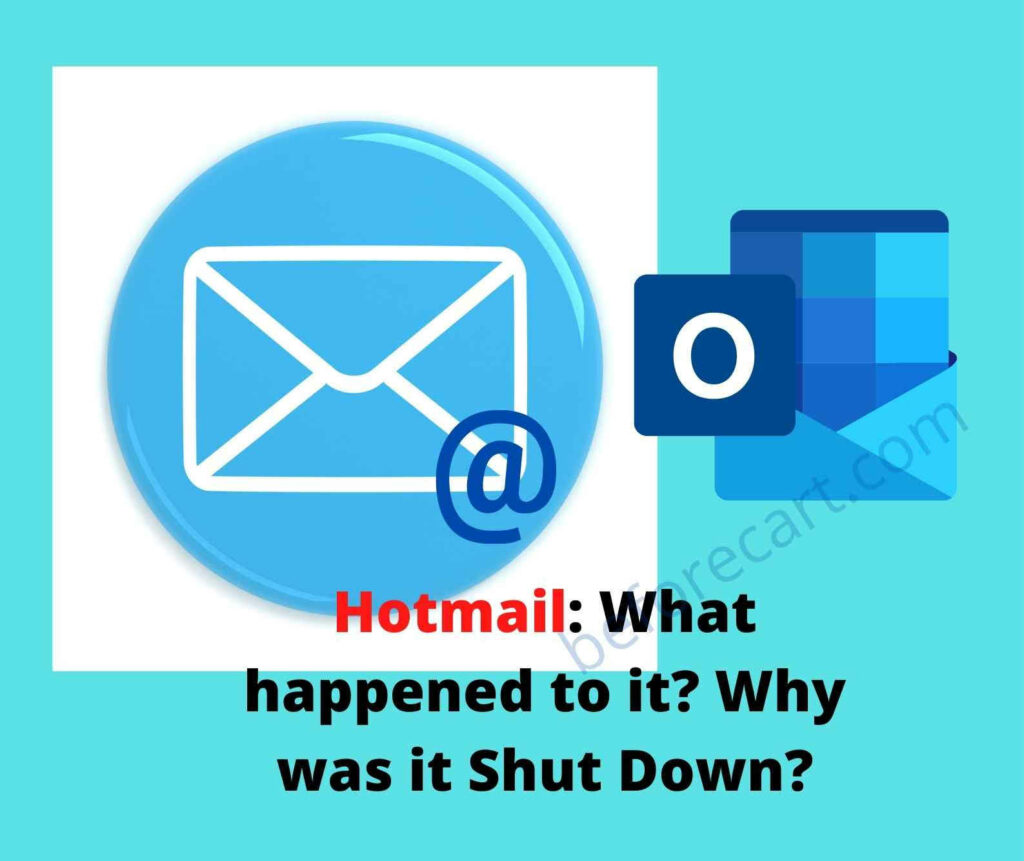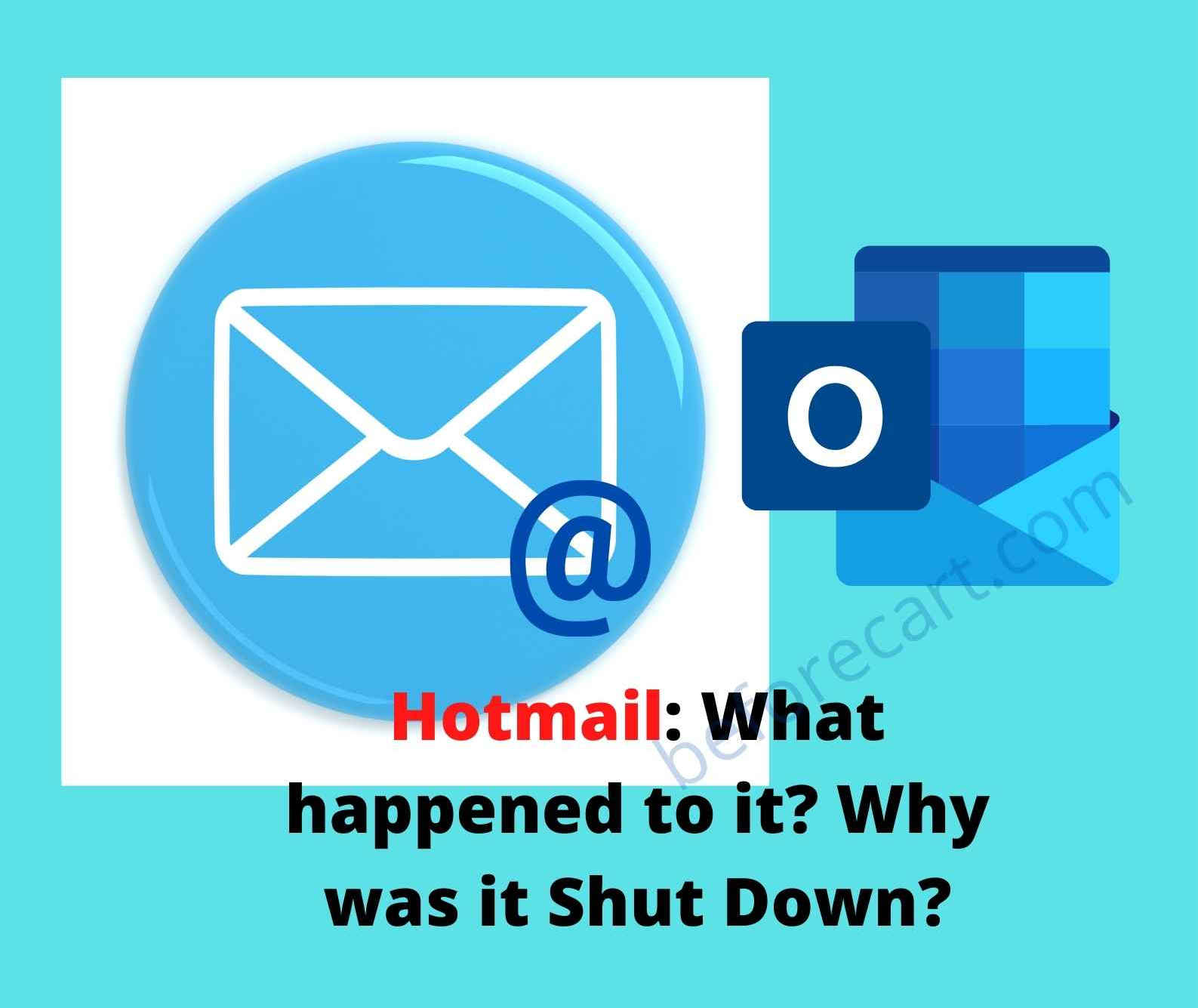 Quick Summary About Hotmail:
With Hotmail, users can send and receive emails through its web client. The service is free as well as paid both were available. But Hotmail is basically known for its free service across the globe. Anybody can access it from anywhere in the world, just one needs a login ID and password that's it.

Microsoft shut down Hotmail in 2013 in order to move users to Outlook, which had a better reputation and cleaner codebase, much more unfriendly and easy to use. Microsoft updated its Hotmail service through Outlook but unfortunately,  outlook somehow didn't receive as much attention as Hotmail gained during its 18 years journey. 
Who Owns Hotmail Now?
As of this writing, Hotmail is still technically owned by Microsoft, the company that acquired Hotmail all the way back in 1997.
When Hotmail was sold to Microsoft in exchange for the 2,769,148 shares of Microsoft stock, the valuation at the time was $400 million (and is close to $800 million today at the current price).
What Is Hotmail? Is Hotmail an email service?
You can send and receive emails using Hotmail, a free and paid service. As soon as a user is registered, they would be given a personal email address under the @hotmail.com domain.
Initially, Hotmail was available as a web-based email service, but the desktop version was made available in the following year, after that, it become much more popular because the desktop version makes it attractive and more secure than the web-based email service. 
There were plenty of features that Hotmail users could take advantage of. Hearing demand and customer feedback surveys,  Hotmail started providing lots more interesting features for their customers.

Here are a few interesting top-notch features that Hotmail was providing for its customers…..
The initial storage was 5 gigabytes (later upgraded to larger amounts).

File attachments were possible.

You can play MP3 and WAV files like songs or voice messages

You can filter and categorize emails

With automatic spam protection, filter, and much more

With automatic virus protection

With automated news reading

You can use Microsoft Outlook on top of Hotmail.

The paid version of Hotmail simply extended some of these features, for example by offering larger storage capabilities.
What is the Meaning of Hotmail?
There is a free version of Hotmail, called "Hotmail," which means hot mail, i.e., "hot" in the sense of "burning" or "burning like a hot coal," but it is mainly restricted to new users /adopters, while the main feature is more limited to those who pay Hotmail accounts bought from the website are not able to operate the features of attachments and instead could only view and read emails. The option of unlimited storage was added on June 6, 2008.

Before the start of Hotmail, Microsoft did not have a web service. The company had originally started a webmail service called " MSN Messenger Service ", which was later renamed as "Hotmail Webmail".

Hotmail's name is implied to be a play on "Hot Mail". It was originally the name of Microsoft's personal email service that ran over the Internet but was later extended to cover the "Web Services" in general, including Live Search and other online offerings. It was also renamed Microsoft's Live Services (although it retained that name until March 2009).
The service was ultimately shut down in the summer of 2013 and folded into Outlook. How it came to be, who is behind it, and what ultimately led to its shutdown will be covered in the coming chapters.
When Hotmail was Established and Started Functioning and Meet its Fate
Hotmail was founded on April 23, 1996, as a prototype, after Microsoft acquired "Lotus Software" for about $125 million the previous year.

In March 1998, Hotmail increased its storage to 15 GB and later to 20 GB on the first day of 1999. With trial versions starting at $6.95 a month and a free 6 GB of storage, Microsoft was aiming to give away only enough space for email. It helped a lot to all of its users.

By 2003, Hotmail was the largest email service in the US with over 2 billion users; its large market share is attributed to its free promotional model and 100% spam protection. In September 2006, a Hotmail upgrade allowed users to link their email accounts to their Facebook profiles.
On June 1, 2009, Microsoft announced plans to merge Hotmail and Windows Live in late 2009 or early 2010; this plan was canceled and on February 1, 2010, Microsoft announced the closure of the Hotmail service on June 30, 2011.


The migration from Hotmail to Windows Live Mail is handled by Microsoft's recently acquired Acompli email app. As of January 31, 2014, all unopened messages were removed from Hotmail accounts; users were directed to download the remaining emails from the web portal. In addition to this action, it was also announced that Microsoft would cease the development of all third-party applications using those services' APIs.
As of December 2014, Outlook.com  started providing email, social networking, and video calling services for the same account. 
Hotmail was first released for the Internet Explorer browser on September 29, 1997. It became available on other web browsers as well as via email attachments. On October 1, 1999, Hotmail upgraded from 5Mb to 10Mb limits over a 24-hour period.
Google announced they would be completely removing Hotmail service from their Gmail service in June 2015 as part of their deal with Microsoft to end the contract; it was replaced by Gmail Apps for G Suite and finally, that day comes and Hotmail gets its final nail on its coffin. 
Also Read: How Does Boxycharm Make Money? Secret Behind the successful Business Model 2021
What Happened To Hotmail? Detailed Analysis here.
Sabeer Bhatia and Jack Smith founded Hotmail in 1995, which was formerly headquartered in San Francisco, California. Before joining Firepower Systems, they worked together to design Power PCs. A rare transfer scholarship from Caltech led Bhatia, an Indian, to immigrate to the United States in 1988.
Upon graduation, he worked for Apple as a chip designer before joining Firepower Systems. Smith and Bhatia became immediate friends after they both wanted to start businesses.
They started working on JavaSoft, a personal database based on the internet. Eventually, they created an email client for the web, the first of its kind.
They thought they have a unique powerful idea, if it was leaked then it would be duplicated. In fact, they feared their product would be copied, they wouldn't even present it to investors. Nevertheless, after dozens of rejections, they finally admitted it. 
Bhatia revealed his idea for Hotmail during one of his presentations at Draper Fisher Associates. An intense round of negotiations led to the founding team raising $300,000 at a $2 million valuation.
Also Read: How does Zoom Make Money?
Sabeer Bhatia and Jack Smith Quit Their Job
After receiving funding, both quit their jobs and focused on building out Hotmail full-time. After months of hard work, Hotmail finally launched on July 4th, 1996.
Being a unique product, it spread like wildfire. Less than six months after its launch, Hotmail had over one million users.
Members used @hotmail.com as their email registrar, which contributed to its instant popularity. It basically served as a quasi-marketing channel for the product. By sending emails, more users would come across the product for the first time.
By doing this, exponential growth was possible. Hotmail doubled its user base after reaching one million registered members in a month. CTO Smith implemented a completely new architecture in order to meet the ever-increasing demand (the product also suffered multiple outages).
Hotmail Gained Acceleration within a Short period of time

Moreover, the growth allowed the team to raise more funding. Soon after reaching three million users, Menlo Ventures and Draper Fisher Associates invested another $3 million into Hotmail.
Advertising on Hotmail's website generated revenue at the time. In September, it added digital greeting cards. By October, Hotmail was considered an internet commodity.
It added 60,000 subscribers a day during that month, marking its eighth millionth subscriber. Only Netscape trailed Hotmail in terms of users. A new subscriber signed up every day, and it reached its eighth millionth user that month. What an amazing journey of newly launched internet-based email service providers picking up accelerations within a short period of time.
The founders were even approached by Draper Fisher Associates to provide them with more cash, but they declined. It turned out to be the right decision not to give up extra equity.
On December 31st, 1997, Microsoft announced an all-stock deal to acquire Hotmail. Later, it was revealed that 2,769,148 shares of Microsoft were exchanged – worth around $400 million at the time.
Why Microsoft Acquired Hotmail?
Why Microsoft Acquired Hotmail? That was a big question in it industry. Microsoft acquired Hotmail to power its MSN (Microsoft Network) portal. It also signed a deal with Inktomi to power its search platform. Before Google and mobile phones, the vast majority of people used portals to access the internet. While AOL and Yahoo were the dominant ones, others like AltaVista, Microsoft, or Netscape consolidated their businesses.
Interestingly enough, Yahoo just acquired Hotmail's biggest competitor, Four11, for $92 million. Microsoft would learn first-hand how challenging it was to run an email platform.
During the early days of email, spammers abused many platforms. Just weeks after the acquisition, Microsoft filed a lawsuit against eight spammers for unauthorized use of the Hotmail.com domain. As an example, one case become highlighted,  a fake [email protected] sent people a series of emails about a $10 per year premium subscription service. This type of fake unauthorized access and spamming become a headache to Microsoft, and they are finding solutions to how to cope with them up, and environments become spammers-free and clean. 
Also Read: How Does Giphy Make Money? Secret Behind the Successful Business Model 2021
Hotmail received Fined amount of $337.5K from spamming company
In June, Hotmail achieved its first victory against spammers. LCGM Incorporated, Palmer & Associates, and Financial Research Group were ordered to pay Hotmail $275,000, $55,000, and $7,500 in fines, respectively for the damage they created to the company. Three companies were fined separately for the misuse of Hotmail services; LCGM Incorporated, Palmer & Associates, and Financial Research Group. This is the first victory of Hotmail against spammers and miscreants. 
Microsoft finally integrated Hotmail into MSN and then displayed and promoted the service on the homepage a month later. The results were a complete mess.
The Hotmail security flaw was uncovered in multiple reports that appeared in late August and mid-September. Hackers could use Trojan horses (malicious programs) as code hidden within emails to get usernames and passwords at will.
Fortunately, Microsoft was able to patch those flaws before more serious harm occurred, and despite those security breaches,  Hotmail continued to grow like gangbusters. With the help of Microsoft Hotmail tackled every obstacle that comes on their path. Finally after beating those spammers,  In early December 1998, it had attracted 30 million users to its database. 
To meet that demand, Microsoft redesigned and revamped its platform in April 1999. Multiple outages occurred because of that demand, so Hotmail's server capacity needed to be beefed up. The company also updated its terms of service to penalize spammers with a $5 per message fine.
Hotmail co-founders Bhatia and Smith launched new businesses in the same month. Bhatia launched a web-based competitor to Microsoft Word in 2007, called Live Documents, but it did not get much more attention and popularity.
Also Read: How Does Zoom make money? Secrets Behind the successful Zoom Business Model 2021
Hotmail Adopted Mail Abuse Prevention System (MAPS)
Meanwhile, Microsoft battled hackers, outages, and spammers. According to Hackers Unite, Hotmail's 50 million users were exposed to a breach in August.
Later, Microsoft admitted that a third-party auditor tested Hotmail's security after vehemently denying any wrongdoing. This email vendor has even adopted a controversial spam filter known as the Mail Abuse Prevention System (MAPS). Sadly, this did not only lead to the classification of normal emails as spam but did not reduce the number of spam emails received.
In March 2000, Microsoft launched a special spam folder, among other spam-fighting features. It also fixed a dozen bugs that would have exposed its user accounts to malicious actors. Microsoft announced a new bug fix almost every month back then. As a public company, Microsoft was scrambling to fix issues that the founding team wasn't too concerned with security.
Hotmail Spam filter MAPS caused Problems and Google's Gmail become the main Big Competitors
To prevent spammers and clean the Hotmail environments, Microsoft took lots of steps to fence its Hotmail service.  Some of those solutions worked well some backfired on their users themselves. One of the major drawbacks Hotmail faced, was when Microsoft implemented a spam filter in late 2000, causing emails to not be sent for days. However, rigorous hard work from the engineering team from Microsoft managed to fix Hotmail's most severe issues, and also make their email service more user-friendly and flawless,  but negative news surrounding the email service soon began to poison its growth.
Don't Miss: How Does ShopBack Make Money? Secret Behind Successful ShopBack Business Model 2022
Still, Microsoft managed their service to make it better day by day, they announced that their spam filtering systems simply got better over time. Microsoft announced an agreement with BrightMail to implement spam filtering for 110 million users in September 2002.
Although Hotmail had its troubles, it remained the undisputed leader. The summer of 2004 marked a massive change when It Giant Google launched Gmail. Due to this increased throat-cut competition, Microsoft increased its free storage limit to 250MB to at least compete with Gmail's 1GB of space.
To Survive intense competition With Google Microsoft Launched Windows Live to Save Hotmail
Because of increased internet usage, Hotmail continued to grow despite Google becoming an immediate competitor. Over 200 million accounts were registered by the end of 2004.
A complete change of strategy was undertaken by Microsoft to stay competitive. Microsoft introduced Windows Live in December 2005, a suite of software that included Internet-based tools such as chat, IM, and blogging.
It will take more than a year for Hotmail's desktop client to launch, given Microsoft's size and its intent to rebuild it from scratch. Also, Microsoft executives considered getting rid of Hotmail, but shifted focus to Windows Live Hotmail (instead of Windows Live Mail).
Recommended: How does Robinhood make money? – Find out the Secrets Behind the success of Robinhood Business Model 2022
Microsoft Finally Managed to Migrate Hotmail into Outlook.Com
Users immediately objected to the new design created by Microsoft. Instead, it incorporated Hotmail's "classic" style. Windows Live's beta tag was finally dropped in May 2007 after two years of development.
A few major upgrades also came from the Seattle-based software giant. It bumped its free storage from 2GB to 5GB in August, surpassing Google at the time (2.8GB for free users).
Major updates continued to be made to Hotmail, most notably speed improvements, tagging emails, and more secure sign-in options.
The competition also didn't necessarily stay inactive despite Microsoft's efforts. In fact, it soon caught up to Hotmail. Gmail finally exceeded Hotmail in the summer of 2012.
Thus, Microsoft's decision to close Hotmail came as a bit of a surprise. On July 31st, 2012, Microsoft announced it would migrate Hotmail users to Outlook.com, which is tightly integrated with its Windows and Office products.
Microsoft finally migrated approx 400 million users who opted into the new Outlook system by May 2013. Users are redirected by default to Outlook.com from Hotmail. The addresses of previous users are still valid even though new accounts cannot be registered.
Microsoft Privacy Policy Adopted after Migrated Hotmail into Outlook Hacked
It's worth noting that Hotmail was not the last to see the light of day. According to Reuters in late December 2015, China's authorities gained access to over 1,000 accounts in 2011. Microsoft did not notify the affected accounts, including Japanese and African diplomats, human rights lawyers, and Tibetan and Uighur leaders.
In response to some serious backlash, Microsoft adopted a privacy policy that promised to inform users as soon as it learned of a hacking attack.


Recommended: How To Add FlyBuys To Apple Wallet?
Skype, IMAP Support, Third party Add-ins, Dark Mode, and Much More
Over the years, Microsoft added new features to Outlook.com, including Skype integration, IMAP support, and third-party extensions. Even a paid version of the service was offered by Redmond, but ultimately those features were rolled into Office 365.
Another security breach occurred in Microsoft, Hackers used a customer support agent's credentials in early 2019 to access a small number of consumer emails. While the breach hadn't been too harmful, Microsoft's handling of the situation was questionable.
Using Dark Mode helps to boost battery life and reduce eye strain for those who choose to use it. Aside from that, Microsoft's webmail service has yet to receive any major announcements.
Since Microsoft transitioned Hotmail to Outlook, going to www.hotmail.com redirects you to Outlook's webmail service, which is currently available at outlook.live.com.
In addition to its many other forms like @live, @msn, @passport, and of course @outlook etc, there are still millions of @hotmail email addresses in use today, and you can still create a new one. Despite this, email is no longer a popular web property. The perception of Outlook.com and the service they offer today is neutral to positive.
Also Read: How does Venmo make money? – Find out the Secrets Behind the successful Venmo Business Model 2022
How did Hotmail get shut down?
Hotmail was shut down to encourage users to migrate to Outlook, which had a better reputation and a cleaner codebase that was easier to use, and much more secure than ever before. Microsoft believes Hotmail users would get better service in Outlook.com due to its tight security and integration with Windows systems.
Spam, hacks, and outages eventually diminished Hotmail's brand to the point where users were embarrassed to share their accounts. Situations become worse, that, Some employers refused to hire people with Hotmail accounts outright.

This is just only because the damage to its reputation, Spam, under attack, malware threat, etc accelerated to diminish its popularity, and directly or indirectly Hotmail finally loses the battle with other competitors like Gmail etc.


While Microsoft eventually managed to combat All these problems, repaired their loopholes, and patched security breaches, but Hotmail's reputation never really recovered. It's very sad that once this Hotmail was one the best choice, now people started avoiding it's uses. Despite Microsoft eventually resolving these problems, Hotmail's reputation never truly recovered.
As a result, it frequently lagged behind other services, particularly Google's Gmail, which was able to provide more features and greater functionality (such as larger storage).
Moreover, Hotmail became extremely expensive to run as a result of the outdated infrastructure it used. Therefore, Microsoft decided to migrate its Hotmail users to Outlook, which is running on a much better codebase (and thus much cheaper) than Hotmail.
Furthermore, Outlook was created by Microsoft itself (and launched a few weeks after Hotmail was acquired), so it was part of its Office and Windows suite.
Microsoft probably decided it would be easier to get rid of a tarnished brand than to try to revive it. Unlike the late '90s when free email was all the rage and portals ruled, Microsoft's business wasn't so dependent on Hotmail. So finally Microsoft take this risk and moved all Hotmail users who opted for it, nearly 400 million users moved into Microsoft outlook.com, and the rest unopened emails get deleted from their servers.  Not only that new registrations closed permanently, but the old id still running under Microsoft outlook.com. 
Conclusion/Bottom
In a world where people are writing emails on their phones and getting phishing messages about "virus removal assistance," even the most gullible person is secretly wondering: why does Hotmail have such an easy-to-crack password structure?
The answer is not so straightforward. It's not because Microsoft sets out to make these passwords easy for malicious actors, but rather because of its origins in the late nineties. Back then, it was a common practice to sign up for email using your username with some random word added at the end. This made it easy for you to remember your email address, but it also allowed hackers to quickly guess how your account might be protected with today's technology.
After getting attacked day by day, the legacy infrastructure they used, and the tough throat-cut competitions they received, finally Hotmail migrated into Microsoft Outlook.com.
Starting back in July 1995 and sunset in the Summer of 2013, Hotmail creates lots of incredible journeys with its 400 ++ million users. When No other email service was there, Hotmail was present to fulfill internet-savvy people's demands. RIP Hotmail. You were truly amazing, Nostalgic memory are still with you. Only 90's people know the value of your service.
Thanks for reading this Hotmail Business model. If we missed anything and you want to share more information feel free to contact us via the comments below.