A popular video chatting app that boomed during lockdown has ended finally. The owner of Epic games declared a shutdown and asked its CEO Sistani either leave the company or join with epic games team.
In 2013 Ben Rubin, Itai Dannio, and Sima Sistani started a startup called Life On Air, which was the mother company of Houseparty. Before fully developing and swinging with its own feather Houseparty developed from various phrases. Life on Air become Yevvo and they started live-streaming concerts.

Life on Air was started in San Fransisco, California in 2013, after struggling hard it become one the most popular platform for Video calling and streaming. Before evolved into a full phrase and become Houseparty, it become Meerkat. Meerkat managed to seed funds of around $3.7 dollar in 2015.
Users enjoyed Yevvo's corner feature, which Meerkat utilized. Using the feature, they could live stream concerts they attended. it's become so much more fun and much more popular than Yevvo. Within a few months, Meerkat attracted more than 1.2 million people.
The seeding funds come from due to the hard work of Rubins, investors agreed to invest their money in this company. Meerkat was built by Danino himself over an eight-week time span and the concepts were taken from Yevvo apps.

Everything was going smoothly, but the problems arrived, when the Twitter graph disconnected from Meerkat. Not only that Twitter purchased Periscope it's a competitor.
Despite all those things, Meerkat managed another round of funding of nearly about $14 million from Comcast Ventures, Greylock, and other Silicon Valley investors. They trusted Meerkat and invested in their ideas.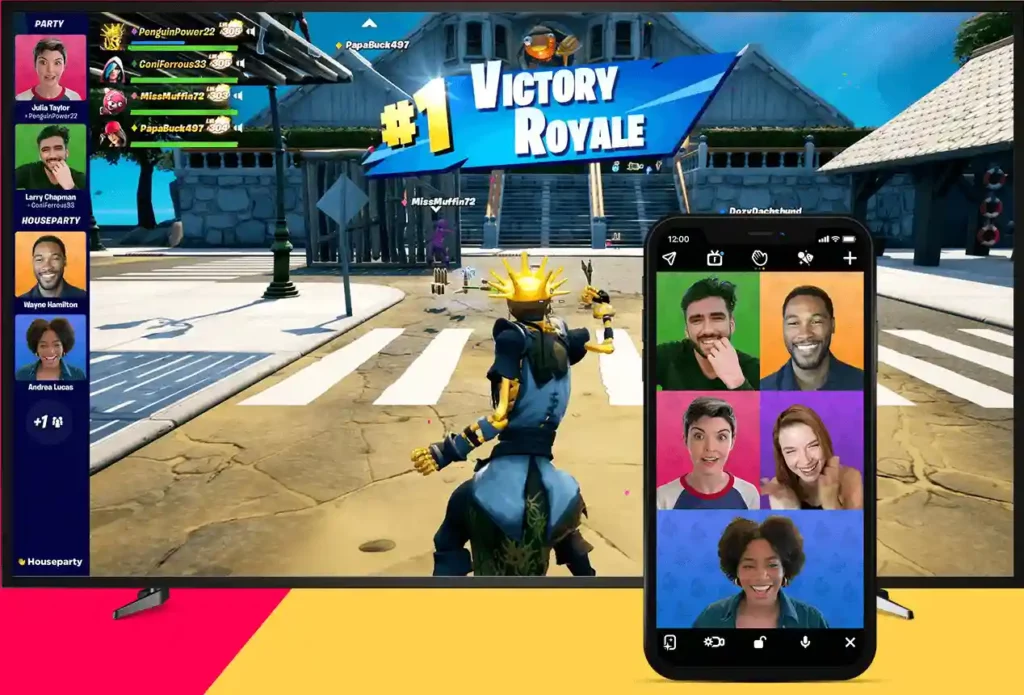 After a huge struggle and huge development meerkat finally managed to partner with GoPro and Discovery channel. Facebook was also interested to be part of it, but they step back and started their own live streaming feature called Facebook Live.
Here Meerkat again gets some rough and tough competition and they lost all hope. The good thing is that they have more than 75% of funds in hand which they received from a $14 million fundraise, Rubin and Sistani again started to pivot meerkat once again.
Also Read: PayPal Business Model
In 2016 finally, that day comes and Meerkat become a fully developed Social media video-chatting app named Houseparty. Yes on February 2016 finally the popular apps social media video charting platform Houseparty was introduced silently and replaced Meerkat overnight.

At the top of the company, they positioned Sima Sistani and make her CEO of that company. Sima Sistani was a professional who led teams at Yahoo and Tumblr, So she has huge experience with this digital platform.
After development and release Houseparty holds 2nd position after surpassing Meerkat's users in Apple's app stores. After so many ups and down the apps crossed millions of users and finally, they again raised more than $52 million funds in their third round.
When everything was smooth and sounded more than 25 million people joined and downloaded the app, and The Houseparty started monetization its user base.
The first time introduced the game-playing system inside their platform. The first game that was played under the Houseparty app was Heads Up.

After that Fortnite create Epic Games and finally acquired Houseparty and started developing in 2 years. They successfully integrated Houseparty with the Epic games platform and started Fortnite games on its Houseparty apps.

After 2 years later popular Social video-chatting platforms become boom while lockdown for few times and then suddenly declined. Due to the noble coronavirus comes and destroyed everything. People were pushed to work from home. So they shifted from Houseparty to Zoom and other streaming apps overnight.

Meanwhile, Epic games get lots of emails and complaints about data breaches and unauthorized balance deductions from their credit cards. The Epic games denays it and instead of investigations, they announced $1 million bounty for proof that the Houseparty really gets hacked.
Zach Edwards, the founder of analytics firm Victory Medium, provided proof two months later. Zach Edwards found that a well-known hacking group using doon of subdomains owned by Houseparty to redirect users to malicious files and from there they gain access to the Houseparty database. The bad actor then steals the credit cards and other personal details.
Despite this, growth continued. The Houseparty's live music event In The House in May featured Alicia Keys, Katy Perry, John Legend, and Snoop Dogg, among others.
Additionally, Epic Games expanded its acquisition strategy. With the integration of Fortnite in November, players can chat while playing the game. Players were able to stream their Fortnite gameplay on the Houseparty app six months later, in April 2021.
Epic's announcement that the Houseparty app would be discontinued in October 2021. Houseparty is over, The video chatting app that boomed in lockdown finally shut down. The CEO of Houseparty, Sistani, asked to leave the company or joined in with the Epic Game team.