Who doesn't know about Houseparty? Everybody knows right? The popular social media video charting platform Houseparty recently failed & shut down permanently. The Houseparty allows you to connect with your friends family or colleagues via video calls which will not be available. the company shut down its business in 2021.
But why did it fail? Why Houseparty dies? The answer is very simple and straight forwarded. House party shut down because its popularity decreased overnight, and users shifted to other competitors like zoom.
Due to noble coronavirus coming and the worldwide lockdown imposed, people started working from home and they need solid video calling apps so that they can perform meetings, study, or work online from home.
After the coronavirus comes in 2020 and people need strong performing apps they overnight left Houseparty and it becomes dry overnight. Finally, the new owner of the company Epic games declared to shut it down.
Houseparty: What Is It?
Hosueparty was a famous Social Video-Chat App platform that was popular due to allowing people to connect via high-quality video calls worldwide. People can connect with anyone from any corner of the world through their platform.

This become so much popular that those who stay long distances can connect with each other via video calls to their dear and near ones.

The popular platform Houseparty builds Android apps or iOS apps that are easily available for their users who use a smartphone or Apple iPhone. they also developed Chrome extensions for their desktop users so that anyone can connect easily without any hassle.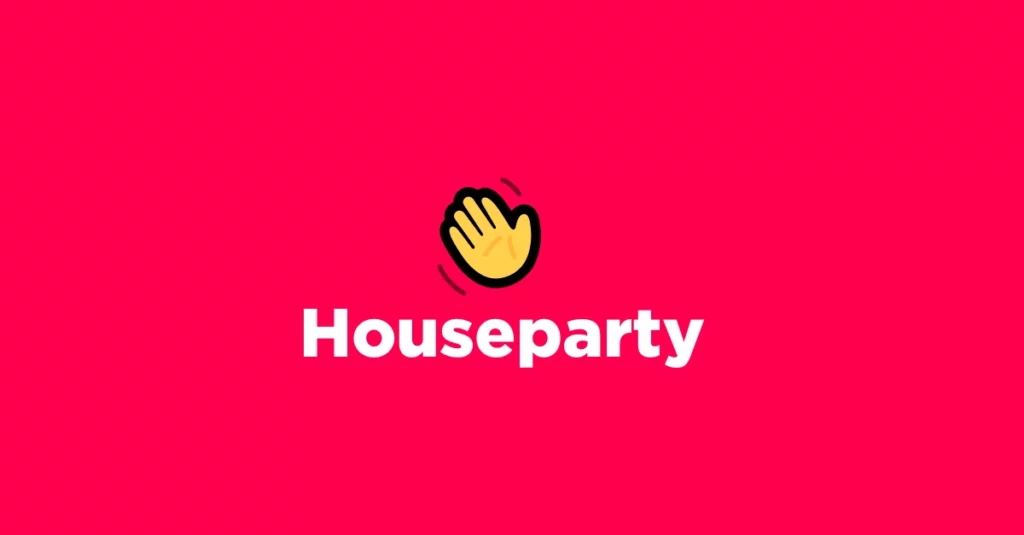 Houseparty is basically focused to solve the distance between two people or groups of people. Without presenting each other physically, they can also chat or discuss online. This is one of the most alternative and popular chatting platforms after Facebook, Youtube, or zoom. Up to eight people can join together online after sharing their contact or username.
In addition, to live video chats, Houseparty also supports video facemails, which can be viewed later. The list is not Not ending here the Houseparty become famous because they allow people to play games with each other. They know how to attract young people who love to play their games online.
Most popular game creator like UNO was appointed and they allow to integrate their gaming platform into Houseparty app.

The list does not end here, they developed the Houseparty platform at such a high level that it could easily allow its users to stream Fortnite gameplay over their sophisticated high-speed platform.
How to create a Houseparty ID?
First, just visit their website or download android apps from the google play store or apple store and install it into your mobile. If you are using a desktop or laptop don't worry you just need to download or install their chrome extension and you are good to go.
The next step is very simple you just need to create a user ID/username with a valid strong password and you are done. Your account is ready, you can now join any groups or you can create your own groups by searching their userid or username. You can also share your username/user ID or contact details with your friends so that they can easily add you to their groups also.
Once an account is created, users can add friends by either sharing their contact list or searching their usernames.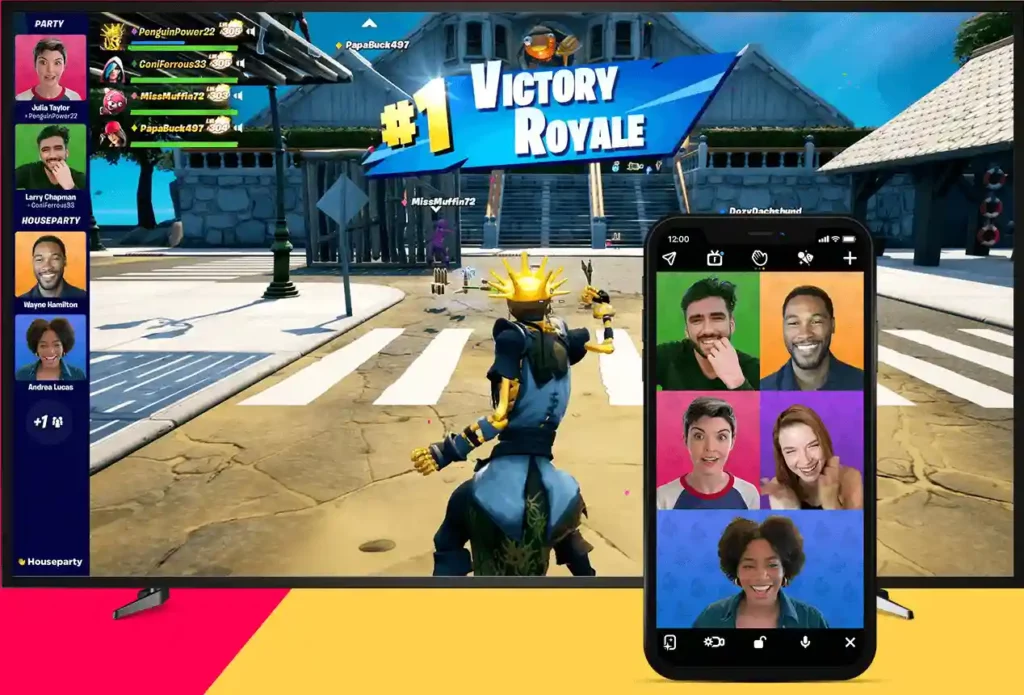 When Did Houseparty Start?
In 2013 Houseparty's founding lay stone was established with older versions of similar concepts named Life on Air. Then this social media platform grows in the name Yevvo, the revolutions of this app continued, and comes into the market taking the name Meerkat with advanced features.
But every time they evolved some problems arises. Sometimes they faced problems from Twitter, they cut off their social graph and disconnect Meerkat from their API. Twitter Started Periscope and Facebook started Facebook Live which is similar to Meerkat. Zoom also started growing behind.
After getting bad news from all directions the founder and owner thought to regenerate another upgraded version to beat the odds. Live-video social networks were developed after a company retreat in Israel. In February 2016, they quietly introduced the Houseparty, based on this idea.
So if anyone asks when did the actual house party start? the answer would be very long but if they are specific about the time with the brand name Hosueparty then it would be definitely 2016. 2016 was the fortunate year when Houseparty launched.
Who Owns House Party?
At First the beginning, Houseparty the owner of this company was Ben Rubin, Itai Danio, and Sima Sistani. The company's headquarters was in San Francisco. After a few years from 2013 to 2019 Houseparty evolved in the following way
Life on Air>Yevvo>Meerkat>Houseparty.
In June 2019 Houseparty was acquired by the famous video games maker company EPIC Games. Epic spends around $35- $40 million approx amount to capture the whole Houseparty company and its subdomains.
Why Did Epic Games Acquire Houseparty?
Well now the big question may come to your mind Why do Apic games capture the whole Houseparty company? The answer may be clear in this section. Every company when comes forward to acquiring any company there might be some special interest behind it.
Nobody wants to open a deal without their own interest and profit. There might be some strong valid points that run the behind that company.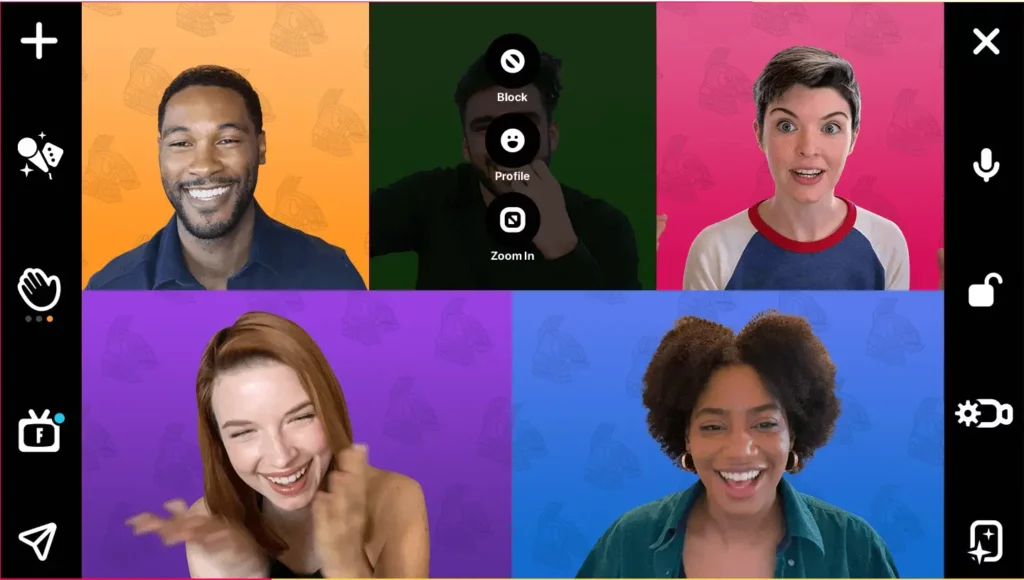 As per our research and inspections, we can say that Epic games might acquire Houseparty to gain control over their already build advanced video streaming technology to adopt and integrate into their gaming streaming.
The reflections show clear after a few months later. Epic games integrate house party into their gaming platform and developed so much and come up with a new huge update. They started streaming Fortnite gameplay within the house party apps and gained much revenue.
from these inspections and observations, we can conclude In both cases, the purchase and shutdown were likely motivated by access to its video streaming technology. The same thing happens with Dubsmash and Vine apps.
When Did Houseparty Shut Down?
Two years after Epic Games acquired the Houseparty video platform in 2019, the platform closed down in October 2021 due to a lack of usage. How it become so popular and how it died we shall discuss in this article so stay tuned with us.
Well before starting the actual cause of the failure of the Houseparty, lets we move to know what Houseparty actually was.
Also Read: What Happened To Myspace?
What caused the Houseparty to shut down?
Houseparty suddenly declared their final decision and on October 2021 last year they finally shut it down. After Epic Games acquire this company approx $35-$40 million dollar Houseparty suddenly gets sunsets permanently. Here are a few points that might cause it to its end let's have a look.
Houseparty getting lots of competition and their users leave their platforms due to compromised credentials, data breaches, and unexpected money deductions from users' accounts and credit cards.

Due to huge competition with Zoom, Facebook, and Twitter especially Zoom they are not able to stay strong against those competitors.

Due to noble coronavirus infections and lockdowns imposed worldwide, people are pushed to work from the home zone, so they need strong platforms to meet their requirements. Zoom overtake Houseparty and become the number one streaming app or meeting app in the market.

Epic never discloses the actual reasons for the sun setting of the Houseparty App, only making available the statement that the team behind Houseparty is engaging another creative platform that will be more meaning full, authentic, and easy to use.

But due to behavioral pattern of Epic Games shows that they want the ready-made highly optimized streaming codebase work from the Houseparty to integrate and improve their epic game platform. They only have one intention to gain access to their advanced streaming code platform and sunsets the Houseparty so that their products become popular.  

Houseparty's downloads have remained flat or even decreased since lockdown restrictions were lifted in most markets. So Epic research team might conclude that they need another pumping to reignite the Houseparty growth. So they decided not to spend much money on it instead they finally shut down the popular app Houseparty.


Last but not least Due to huge competition with other platforms like zoom, The house party failed to hold its identity which lead to a permanent shutdown.
Bottom Line
The Houseparty was a popular social media video calling and chatting app that allows people to connect with each other from any corner of the world. Before they imposed monetizations the popular apps House party was free to use and a total of 8 users can join via video calling facilities.

On June 2019 Houseparty was sold to EPIC games and two years later on October 2021, Epic Games decided to sunset this popular video-calling app permanently. In these two years, Epic games access their advanced video streaming code base and developed integrated two platforms. Epic Games started online streaming hosting Fortnite on house party apps successfully after these huge upgrades. But every start has an end, and most probably Houseparty fate comes so early.