Hello friends! We are back with another informative article. This article will teach you about the Zomato Partner Login process. Here we will explain everything step by step.
How do I log into my Zomato Partner?
Follow the below steps one by one for proper guidance:
1. Visit the official webpage of Zomato Partners.
2. You will see two options, log in and Register. You have to select the login option.
3. On the next page, you will enter your email id or registered mobile number.
Note: A registered mobile number is a number which is used during the account creation of the Zomato partner.
4. Then, you will see a "One Time Password" on your email id/mobile number. You have to enter the OTP in the required section.
5. Once you go online, you will be able to start receiving orders.
These are the five simple steps to login to Zomato Partner. But how will you login if you don't have any registration on Zomato Partner? Don't worry! Now we are going to give you a complete explanation regarding Zomato Partner Registration.
Recommended: Swiggy Login Complete Guidelines
Zomato Partner Registration: Step By Step Guidelines
The important steps to register on Zomato Partner are as follows:
1: First, you must visit Zomato's official website and select Add Restaurant option on Zomato. Add Restaurant option will be available in the top right corner of the official website.
2. When you click on that option, you will see a blue banner with 'Register your Restaurant' written. Just click on it. After that, you will see a pop-up where you may put your Email id or mobile number to get the OTP.
3. After submitting your email id or mobile number, just hit the "Send One Time Password" button. Then an OTP will be sent to your mobile number/ email id. Once the verification is complete, you will see the registration page.
4. A form will appear where you must enter the necessary information. The section has three stages.
5. In the first stage, you must submit Restaurant details such as Restaurant Name and Restaurant Complete Address.
6. Then submit the correct details of the owner. You must enter the restaurant type and timings in the second stage.
7. In the third stage, you must upload images of the restaurant, including food and menu.
8. On the next step, you must be very careful while uploading the documents such as PAN number, GST number, Shop Licence, and FSSAI Licence. Zomato backend team recheck the documents, so if you make any mistake, your registration process will be cancelled.
9. After submitting all the required documents carefully, you must wait for the confirmation.
10. A sales representative will contact you within a few days to complete the final step by doing some paperwork.
11. A Point Of Contact (POC) will be assigned to you. The Point Of Contact (POC) will act as a medium between you and Zomato.
Recommended: Zomato Share Price Target
Why should you register on Zomato Partner?
Zomato is India's largest food delivery company. Slowly-slowly, the world is now adopting digitalization. Nowadays, people prefer to do maximum work online, whether in payment or online shopping. Now gradually, the demand for ordering restaurant food at home through online ordering is also increasing.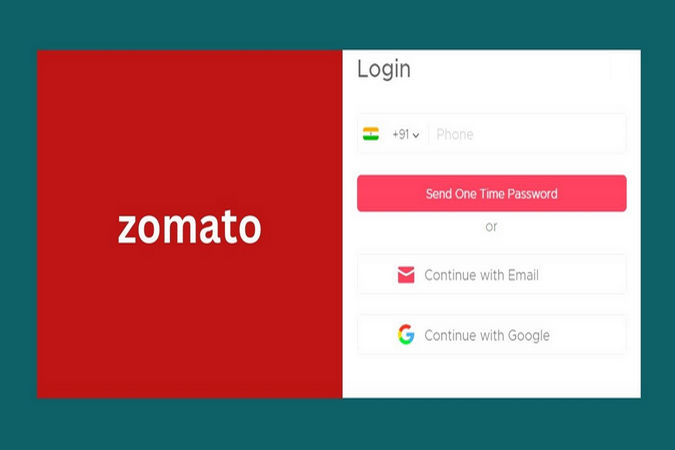 If you are a restaurant owner and have not yet registered as Zomato Partner, this can be a big mistake of yours. Looking at the demand for online food ordering, it can be said that a restaurant owner must be involved in it because the restaurant owner can get a lot of benefits from this. Due to this, more and more people will know your restaurant, which will increase your sales a lot, and you will not have any tension for food delivery because Zomato itself will take responsibility for it.
You may also read; How to get Zomato New Coupon Code?
Conclusion:
You have learned the Zomato Partner Login process guidelines, Zomato Partner registration process, etc. You may text in the comment section below if you still have anything to ask.
Thanks for reading the complete article.