Zomato holding the top position among food delivery companies in India. Due to the excellent services of the company, its popularity has increased a lot. Zomato is spread not only in India but also in other 23 countries.
Keeping an eye on the growing popularity, the company has launched Zomato Pro Plus for its premium members. According to present scenario, if you received any invitation from Zomato, then only you can get Pro Plus membership.
To increase the chances of invitation, Zomato assures its users to activate Zomato Pro on their normal account.
Zomato Pro Plus has many benefits. It provides unlimited free deliveries with no surge fees. But this is not an all-time offer, so if you want extra benefits from Zomato, grab it as soon as possible.
Continue reading to learn, "How to get Zomato Pro Plus memberships?"
Simple Steps To Grab Zomato Pro Plus
Step 1: Login to your Zomato account with the proper credentials.
Step 2: Go to the profile section and click on the birthday icon. There you can get all your profile information and orders.
Step 3: Once you click the birthday icon, you will see the option referred to as "Become A Member." You have to hit this option.
Step 4: You will see all the Zomato Pro Plus Membership information here. At the bottom of this page, you will see a black colored banner in which it will be written "Join Pro Plus," you have to click on it.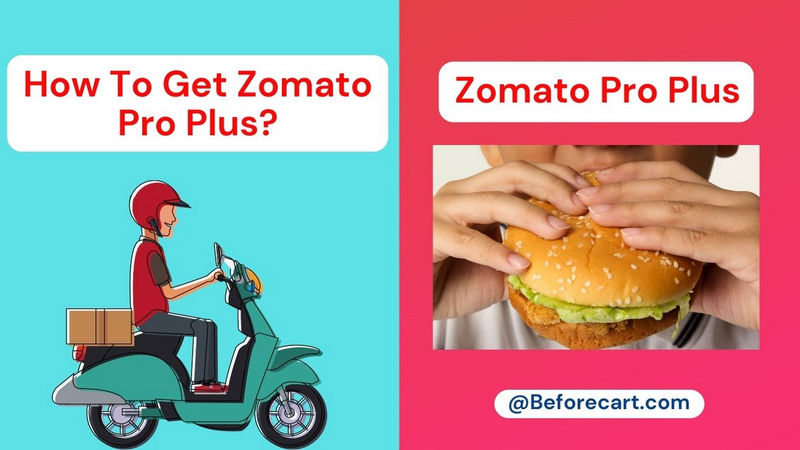 Step 5: In this step you have to select payment gateway to join Pro Plus. Here you will get many options to make payment, you can complete the payment by selecting any option.
Step 6: After successfully completing the payment, your account will be converted to Pro Plus account.
Recommended: How do I log into my Zomato Partner?
How can I get Zomato Pro Plus for free?
After getting an invite from Zomato, you may avail this feature. Zomato officially announced that there will be maximum chances to get the invite for Pro Plus membership, if its users have Zomato Pro.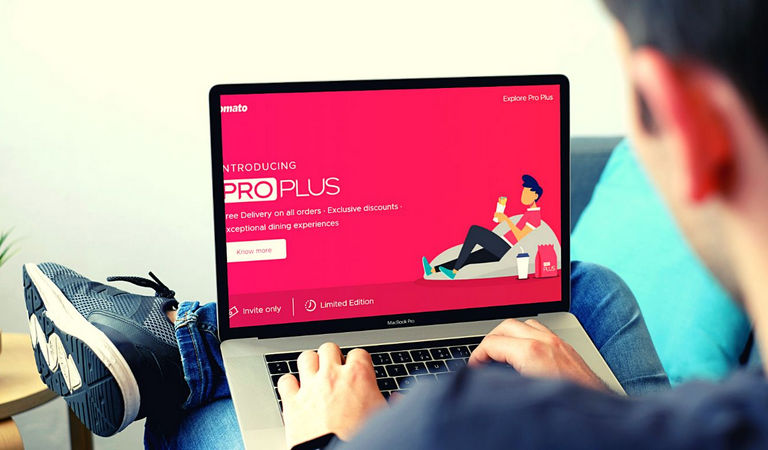 The best part is that you may occasionally be able to get Zomato Pro for free. Zomato App occasionally offers free activation codes as Zomato Pro Gift Offers.
Another method is available for activating Zomato Pro. After redeeming 200 supercoins on Flipkart, you can get a three-month Zomato Pro membership for free.
Usually, Flipkart runs this offer on its app. If you have 200 supercoins on Flipkart, you can easily become a Zomato Pro member.
You likely know that Zomato is India's number 1 food delivery company. But do you have any idea about its IPO and share price target. If not; you may read Zomato Share Price Target and Detailed information about Zomato IPO.
Frequently Asked Questions:
How do I qualify for Zomato Pro Plus?
Now, Zomato has changed some strategies on its Pro Plus plan. Membership in Pro Plus is only available to those who receive an official invitation from the company. By joining Zomato Pro, users can increase their chances of getting an invitation to upgrade to Zomato Pro Plus.
Recommended: Zomato New Coupon Code
How do I activate Zomato Pro Plus?
To activate the Zomato Pro Plus, you should get an official invitation from the Zomato app.
Recommended: What is Swiggy Instamart?
Is Zomato Pro Plus Invite only?
Yes, Zomato Pro Plus membership can be achieved after receiving invitation from the official platform. Existing Pro members are more likely to receive an invitation to Pro Plus.
Recommended: If you are a Zomato user and no idea of order cancellation, then you may read How To Cancel Order on Zomato?
Conclusion:
In this article, you have learned "How To Get Zomato Pro Plus?" If you still have any question regarding this article, you may write in the comment section below, we will try our best to clear your doubts.
Thanks for reading.