The PayPal business model is one of the safest online payment systems that accept two-sided peer-to-peer transactions. By electronically transferring money between bank accounts, PayPal allows customers to send and receive payments globally without exposing a credit card or checking account information. PayPal is the web's premier digital wallet. Founded in 1998, it has become one of the world's largest, most trusted online payment systems.
The PayPal business model popularized online money transfers, paving the way for using credit cards to pay for things. It was the first service to offer buyer protection against fraud and lost shipments; it was also among the first to act against phishing emails and fake websites that try to steal personal information through deceitful messages or counterfeit sites.
PayPal charges a transaction fee- There are many different ways that PayPal makes money, but the primary way is through transaction fees.
PayPal is one of the leading payment processors globally, raising many questions about how PayPal makes money. This blog will explore the answer to that question.


What is PayPal? Brief Information regarding the Working procedure
Paypal is a system that allows you to accept payments online, and to transfer money between people using the Internet. You can also send a few small amounts of money online using your credit card. The site can be used to buy merchandise (you don't have to use your credit card) as well as pay for online services, membership sites, and other Internet businesses. The service is also available in 30 countries outside the United States, including Canada and Europe.

How Does PayPal Work?
PayPal works with the most straightforward way to pay and get paid online. It's free to use PayPal for your purchases when shopping anywhere on the internet. There are also no added fees for sending money, giving it a wide range of applications.
With PayPal's buyer protection, your purchase will never go wrong, and you'll be refunded if it does. But what does that mean? It means you can use PayPal without worry, knowing your money will be secure and protected. PayPal also offers services you're probably not even aware of.
Credits: Angell EYE | YouTube
If you have an account with eBay, PayPal is the easiest way to purchase from a seller without going through eBay's hassle-in-the-middle process of sending currency and waiting for checks to clear. The process is called Direct Payment, and you can find more information about it in the eBay Help Center.
PayPal also offers many additional features such as 1-click – an easy way to pay with PayPal, making it even simpler to use. With PayPal, businesses can accept payments from customers who pay from a traditional bank account instead of relying on conventional credit cards or debit cards.
PayPal is also the easiest way to pay friends and family. You can send payments using a text message or email address, and they will be deposited into your existing PayPal account.

So what's the catch? There isn't any!
A quick summary: PayPal offers a fast, secure, free way to get money from friends, families, and other people you know. It's easy for people who don't want to sell items either. You don't have to sign up for an account; if you aren't already a member, you simply select the type of PayPal account your business needs (Merchant or Personal). Your website will then be linked with the company.
PayPal is free to use and will not charge you a transaction fee or any monthly, quarterly, or annual membership fees. PayPal also offers a specialized service called PayPal Pro. This service allows business owners to accept credit cards and debit cards on their websites as well as process electronic payments by mail.
The PayPal service also provides the following:
Rapid payments. You can send money to friends and family members using the PayPal service. This is simply the best way to make immediate payments. You can also use it to pay for online purchases and online orders from retailers who accept PayPal.

Mail payments. As you can probably guess, this is basically an online version of mailing checks to your customers. It's a secure way to transfer money between accounts.

Online payments. You can take online payments on your website by simply inserting PayPal's code into your web pages. Online payments are also possible with the PayPal Pro service.

Mobile payments: This is a fairly new service of PayPal that makes it easy for you to take payments using your mobile phone, even when you're on the go and away from home or the office.

PayPal also donates funds to charity.
How to start with PayPal?
To become a user of PayPal, first of all, you have to follow these simple steps:
To sign up for an account, visit PayPal's official website.

Then click on "Sign Up Now" option to get started. PayPal is also available on Google Play Store and App Store. You may also complete the signup process there.

You'll be asked to enter some basic profile information, including your name and address, as well as to choose a particular type of account.

Once you've registered, you can set up your account preferences and start taking online payments.

The users will receive an email confirming their PayPal account for payment information. There is no monthly fees in PayPal, but it charges a fee for every transaction.

The current charge is 2.9% of the total transaction amount.

For international transactions, you have to pay an additional 1.5% on the base fees.


PayPal Business Model
PayPal is a leading global Fintech company, operating an open digital payments platform across 200 countries and regions. The company was established in 1998 and is headquartered in San Jose, California. PayPal offers its customers access to their money from any location in the world through various banking methods, including bank wires and debit cards.
PayPal is one of the largest Fintech businesses in the United States, and it has prompted many individuals to abandon other platforms since it allows users to trade cryptocurrencies.
PayPal's business model is simple: the company gives customers the ability to send and receive money from other people using PayPal. The customer doesn't have to do anything to perform these transactions, and it provides them with a safe and secure service that allows them to receive their money in a matter of seconds.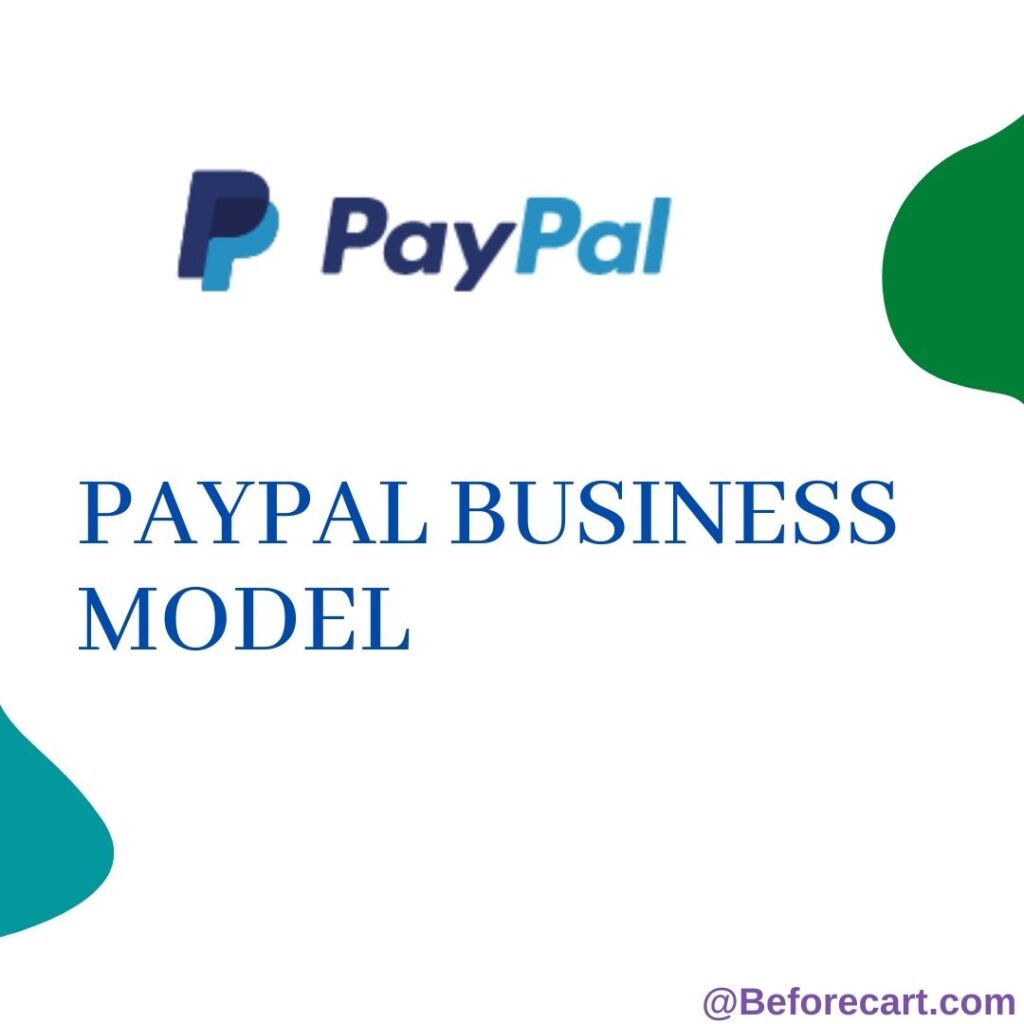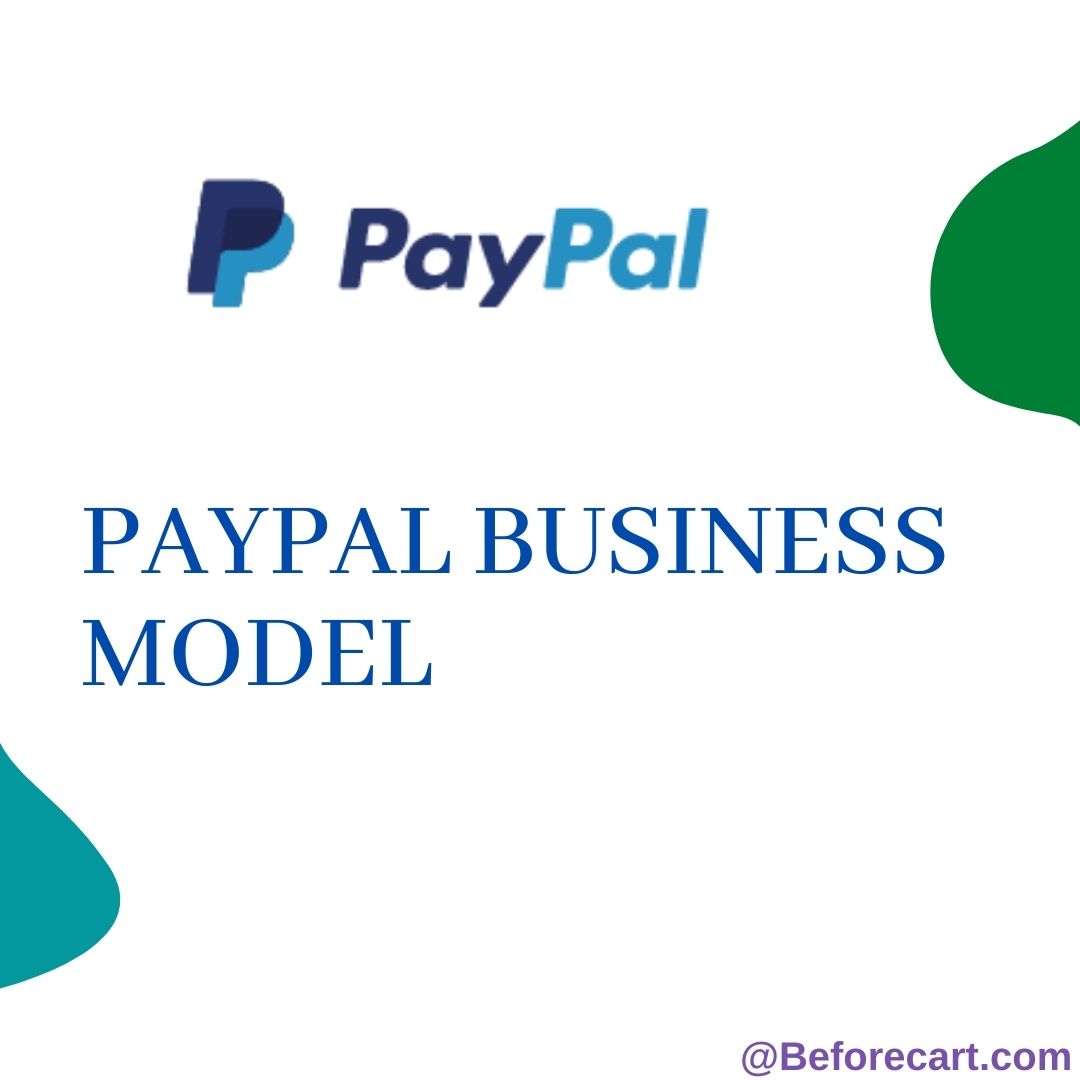 Most payment volumes came through the eBay auction website during the initial phase. The strategy was appealing to both auction vendors and buyers, the majority of whom were individuals or small businesses unable to take credit cards.
Indeed, many sellers were unable to acquire a credit card Merchant account because they lacked a company credit history.
The program also drew the attention of auction purchasers because it allowed them to fill PayPal accounts with credit cards or bank account balances without disclosing credit card information to unknown vendors.
PayPal used an intensive marketing effort to boost its growth, putting $10 into the PayPal accounts of new customers.
Also Read: How much Does Uber Eat Driver Makes?
How does PayPal make money?
PayPal is the world's largest online payment platform, and it operates across many different products and services. This article will explore two methods of how does PayPal makes money?
Method one: PayPal earns money from transactions fee on its platform.
Method two: Fees for third-party credit card processors are added to the merchants' transaction charges when a customer uses a credit card via PayPal. Most of these processors pay a percentage to PayPal, although some do not.
PayPal offers a wide range of features to both merchants and customers. Cash can be deposited in minutes, payments can be received in email, and businesses can receive loan funding to help with inventory.
The primary business model for PayPal is processing transactions via credit and debit cards. The fees that PayPal charges merchants and customers for processing those transactions have allowed PayPal to profit millions.
Most of the time PayPal doesn't charge any fee, including, sending money to your friends and family members, paying for goods and services, and withdrawing the amount to your bank account.
It charges fees in a few conditions such as; when you send money to friends and family by using a credit or debit card, immediate transfer, international payments, transactions in cryptocurrencies, and paper check emails. You may get the complete fee structure by visiting the official PayPal platform.
To receive and send money, users can also open business accounts apart from personal accounts. The business account enables businesses or companies to accept payments for products and services they provide.
The fees for business owners are based on the number of transactions. Here is a thorough breakdown of merchant fees. PayPal charges a transaction fee of 2.9% for online and 2.7% for in-store sales. For international transactions, it sets a base fee of around 1.5%. Business account holders get additional features. So, PayPal takes extra charges from them.

What is "PayPal Here"?
PayPal Here is a POS system that allows retailers to take payments in-store. Customers may pay via credit and debit cards, as well as a variety of mobile wallets or UPI platforms such as Amazon Pay, and Google Pay.


Cashback Features of PayPal
PayPal collaborates with Synchrony Financial to provide the PayPal Cashback Mastercard, which provides 2% cashback to users who use the card to make purchases both online and in-store. PayPal's payback financial service increases the number of prospective users.


The Security Features of PayPal
PayPal added an optional security key as an extra safeguard against fraud in early 2006.
A user account associated with a security key has a unique login procedure. Account holders input their login ID and password as usual, but are then asked to enter a six-digit code generated by a credit card-sized hardware security key or a text message delivered to the account holder's mobile phone.
Users may attach the code generated by the hardware key to their password on the login page for convenience. They are not solicited for it on another page this way. Some services, such as utilizing PayPal through the eBay app on apple phones, need this technique.
Such two-factor authentication is meant to make it harder for a malevolent third party without access to the physical security key to compromise an account, but it does not prevent so-called MITB (Man In The Browser) assaults.
However, the user can also authenticate by giving the credit card or bank account number associated with their account. As a result, the PayPal solution lacks the security of accurate two-factor authentication.
It is also possible to get a Mobile Transaction Authentication Number (mTAN ) through SMS using a mobile phone. Currently, using a security code texted to the account holder's cell phone is free of cost.


Story Behind The PayPal Business Model
It's hard to imagine a world without online payments. But before we had it so easy, we had PayPal.
For those who don't know PayPal, they're an American multinational e-commerce business specializing in online payments and money transfers with offices and operations in more than 200 countries and territories.
Max Levchin, born in Ukraine, relocated to Paolo Alto in the summer of 1998 after finishing his Computer Science studies at the University of Illinois. His ambitions were clear: he was going to the Valley to establish a business.
Max chose not to rent an apartment and instead slept on a friend's couch. At this moment, one of Levchin's closest friends, Luke Nosek, had already founded a corporation.
Peter Thiel, a former derivatives trader who had just returned to San Francisco to support other businesses and offer guest lectures at Stanford in his spare time – made the first investment in that company. Nosek forced Max to contact Peter, which he did by attending one of his guest lectures.
Max Levchin, born in Ukraine, relocated to Paolo Alto in the summer of 1998 after finishing his Computer Science studies at the University of Illinois. His ambitions were clear: he was going to the Valley to establish a business.
Levchin chose not to rent an apartment and slept on a friend's couch. At this moment, one of Levchin's closest friends, Luke Nosek, had already founded a corporation.
Peter Thiel, a former derivatives trader who had just returned to San Francisco to support other businesses and offer guest lectures at Stanford in his spare time made the first investment in that company.
In 1999, the team received its first outside funding round from Nokia Ventures, with the purpose of expanding mobile product usage even further.
Confinity's team members opted to debut its flagship product under the name PayPal to make it more appealing to the general public and to make its use case more evident.
Nokia Ventures utilized the software to transmit a $3 million investment during PayPal's launch party, including the possibilities its solution would provide.
To eliminate friction, PayPal designed an exceedingly easy sign-up procedure that included enrolling with a credit card on the website and selecting a PIN.
In October 1999, PayPal ultimately went public. Thousands of individuals had already registered for the program at that time. Luke Nosek devised a brilliant growth hack that would drive the company to new heights.
They began by paying twenty dollars as a sign-up bonus and referral bonus. More than 100k users joined in PayPal platform in the first month, forcing the business to reduce the referral bonus from twenty dollars to five dollars.
In less than nine months after becoming public, the early enthusiasm generated by the PayPal team members enabled the company to continue collecting funds to support its customer acquisition program. PayPal raised $23 million in Series B and $100 million in Series C rounds. PayPal used to spend ten million dollars every month on client acquisition.
Fortunately, the company has discovered a way to fund its operations without relying on outside investors. A the time, internet marketplaces such as eBay were gaining popularity, but they lacked efficient payment methods.
Other firms, such as Flooz, and Beenz sought to tackle this problem by creating their e-currency that could be used to make online payments. Eventually, the team could not reach a tipping point and was forced to shut down the operations. Finally, customers felt more at ease paying US dollars, which PayPal eventually permitted them to do.
However, PayPal was not the only corporation fighting for market share on eBay. Its most formidable competitor was X.com, a firm launched a few months after PayPal's initial public offering and managed by none other than Elon Musk. You may also check the business model of Musk's spacecraft manufacturing company, SpaceX.
On the other hand, Musk was not the one to hold back. When it comes to client acquisition costs, his organization constantly outspends PayPal. To make matters worse, X.com was even emulating several of the features pioneered by PayPal.


Revenue and Funding of PayPal Business Model
PayPal has successfully raised over $216 million in venture capital investment across six rounds, according to the Crunchbase report. In July 2015, during its IPO, the raised more than $70 million. In 2001, when eBay purchased PayPal, its value was approximately $1.5 billion. Since then, the price has raised dramatically.
PayPal has now a market capitalization of $277 billion, making it one of the most valuable firms on the planet. PayPal made above $21 billion in revenue in the fiscal year 2020. During the same time period, the firm profited around $3.3 billion.


The Pros and Cons of PayPal Transactions
Everything a person develops will have some positive and negative aspects to it. Many people can only find the effects of something they create while developing it, but there is also a chance that this effect will emerge later on in their lives.
Some development benefits can be immediate or take time to show themselves, yet others don't ever appear. So, here we are going to discuss some pros and cons of the world's popular money-transferring platform, PayPal.

Some Pros of PayPal platform:
It provides advanced security which helps to prevent users from fraud.

The company offers Two-Factor Authentication, which adds an important level of protection.

It accepts Debit and Credit card payments.

The amount successfully transfers within a few minutes from one user to another.

PayPal is now partnered with Shopify, an eCommerce platform. You may pay Shopify bills by using PayPal.

PayPal also helps to grow small businesses.

PayPal is used in more than two hundred countries and it supports twenty-five currencies.

It receives or sends money quickly across borders and communication obstacles.

Some Cons of the PayPal Platform:
PayPal charges very high for every transaction.

Customer support might be difficult to reach.

Not all countries can send or receive payments through PayPal.


What company does PayPal belong to?
For many people, the first thing that crosses their mind when they hear PayPal is "what company does PayPal belong to?". It's a natural question. Let's start with the company you might be thinking of: the e-commerce giant eBay Inc.
PayPal, a leading global technology company, was founded in 1998. It provides an online money transfer system backed by eBay, one of the world's largest e-commerce companies.
PayPal, a leading global technology company, was founded in 1998. It provides an online money transfer system backed by eBay, one of the world's largest e-commerce companies. On October 3, 2002, eBay owned PayPal for $1.5 billion, shortly after PayPal's IPO.
The company has operations in more than 200 countries and territories worldwide, thus enabling its users to send and receive payments in 25 currencies. In 2008, PayPal generated a revenue of about $1.4 billion for eBay, which is the company's largest source of revenue (eBay generates most of its revenue from online auctions).
Many individuals didn't realize it at the time, but when PayPal owned Braintree, it unlocked another gold mine. Braintree paid $26.2 million for Venmo in 2012. Venmo is now one of America's most renowned peer-to-peer payment systems, enabling millions of transactions each year.


Which are the top competitors of PayPal?
The top competitors of PayPal are as follows:
Google Pay

Wepay

2Checkout

Payoneer

Skrill

Square

Shopify Payments
Also Recommended: ShopBack Business Model
Frequently Asked Questions:
How does PayPal make its money?

PayPal earns revenue from each and every transaction from its users. The company also takes subscription fees for its premium features.
What is the main function of PayPal?

PayPal claims that it provide its users extra security. Users may pay for anything online without using debit or credit cards.

To make a payment online through PayPal, users doesn't need to reveal their payment information.
Why is PayPal so successful?

PayPal is a leading payment gateway which is used in 200+ countries and users can get paid in around 25+ currencies. The company also provides security to its users which doing any transaction.
Conclusion:
In this article, we have covered detailed information regarding PayPal Business Model. If you still have anything to ask, write in the comment section below.
Thanks!