BYD Automobile Business Model is about its production, products, revenue, headquarters, history, and many more. In this article, we will cover all the above points related to BYD Automobile. So, read this informative article till the end to get the proper knowledge.
Let's start with the introduction of BYD Automobile.

What is BYD Automobile?
BYD Automobile is the subsidiary company of the Chinese multinational brand BYD Company. There is one more subsidiary company of BYD named BYD Electronic Company. For your convenience, you may check out the BYD Electronic Business Model.
BYD Company acquired Qinchuan Automobile Company in 2002, resulting in its creation in January 2003. The headquarter of BYD Automobile is in Xi'an, Shaanxi Province, China.
The BYD Automobile company manufactures passenger cars, trucks, buses, forklifts, rechargeable batteries, and electric bicycles. In addition to BEVs (Battery Electric Vehicles) and PHEVs (Plug-in Hybrid Electric Vehicles), the company also produced petrol-powered vehicles in March 2022. In 2021, BYD had a 9.1% market share for PHEVs and a 7% market share for BEVs.
Its sales have primarily been in mainland China, but it is expanding rapidly internationally, with monthly sales reaching over 100k in March 2022. The company is expected to sell around 2 million Plug-in Electric Vehicles in 2022, around three times more than the previous year.
Credits: Tech Revolution | YouTube
After selling around 650k electric vehicles in the first half of 2022, BYD Automobile announced that it had overtaken Tesla as the world's largest manufacturer of electric vehicles. In September 2022, BYD Automobile became the first company in the automobile industry to sell 1 million NEVs.
The company has also launched an electric battery division known as FinDreams Battery. Later, it became the third-largest manufacturer of electric vehicle batteries globally. In the first half of 2022, FinDreams Battery held a 12% share of the global market. The company mainly focused on Lithium Iron Phosphate batteries.

Recommended: Unleashing the Power of the MK3 Supra: A Timeless Icon of the Sports Car World
History Behind BYD Automobile Business Model
After acquiring Qinchuan Machinery Works in 2002, BYD Corporation Ltd founded BYD Automobile in 2003. The company raised around HK$1.6 billion on the Hong Kong Stock Exchange.
The purpose of the acquisition may have been to acquire the passenger car production license held by the acquired company.
The BYD F3 compact sedan was introduced in 2008 with a plug-in hybrid version, the world's first production plug-in hybrid. In the same year, Berkshire Hathaway acquired Sino-American Energy Holdings for US $232 million.
In 2009, BYD sold 448,400 vehicles, and the F3 was its best-selling sedan in China. The company also started exporting cars to Africa, South America (SA), and the Middle East, where prices dominated but not the quality.
The Shenzhen city government purchased 500 BYD e6 cars for use as taxis in 2012. Having sold around 450k vehicles in China, the company has become the 10th largest car manufacturer in the world.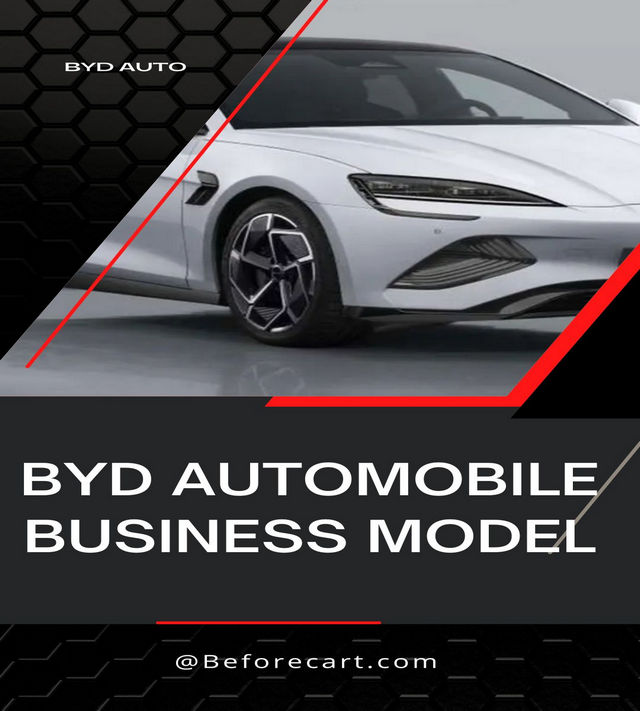 The company won the Top Crash Facility Award of the year in 2013. Brazil was considered a potential location for the company to open factories to produce electric cars and buses.
In 2015, more than 100k plug-in cars were sold by BYD 2016, an increase of 64% from last year. In 2016, BYD sold more than 100k new energy passenger cars in China.
In 2016, the BYD Automobile Company became the top-selling plug-in car in China with over 31,400 unit delivery. Over 161,000 plug-in cars have been produced by the company since 2008, making it the third-largest manufacturer.
BYD announced in May 2020 that it would spread its business to European companies, starting with Norway.
After winning a contract for 405 electric buses in Jan 2021, BYD auto decided to deliver 1,000 electric buses to Bogota in 2022.
In July 2022, the company will start selling its electric vehicles to Japan in 2023.

Recommended: Apple Stock Price Prediction 2023
BYD Automobile Business Model Revenue
According to the automobile brand, BYD Automobile generates over CNY 64 billion.

Some Frequently Asking Questions:
1. Does BYD Automobile Business Model make a profit?
Among all automakers, BYD sells the most plug-in vehicles worldwide. Besides, it is one of the few profitable electric automakers worldwide.

2. Is BYD bigger than Tesla?
There is no doubt that BYD is an excellent company. The company focuses on its quality. Until now, Tesla is holding the top position, But BYD can also compete.

3. How many EVs does BYD sell?
In China last month, BYD sold 94,941 battery-electric vehicles, an increase of 161.5% over September 2021.
According to BYD, it sold over 200k new energy vehicles in September, the first time exceeding 200K units in a month.

4. How many cars does BYD produce?
The company sold more than 134k plug-in cars in China and exported approximately 20,000 more than a year ago.

You may also read about the business model of Paypal, the largest payment gateway.
Conclusion:
I hope you have received enough information about BYD Automobile Business Model. If you still have any queries, you may write in the comment section below.
Thanks for reading