Friends, if you do trading or invest in the stock market, it becomes essential to know about the news of the stock. In these circumstances, your search at different places on the internet, but most of the time, you do not get the correct information. Therefore, for your convenience, today we have brought a review of such an application for you, in which you will get all the things related to the stock you need. For example, "Who is the top gainer? What's new news, levels, technical picks, etc.? The name of this application is Moneycontrol App, which Reliance has released.
To get the benefits of the application, you first need to login to that platform.
How to login to Moneycontrol App?
Read the steps given below carefully to login to Moneycontrol App:
First of all, keep the Moneycontrol App on your phone. You will easily find this app in Google Play Store or App Store.
Now you open the application. Now you will see the dashboard of the application.
Now you open the section of My Portfolio. Here you will see the option of signing in.
You will get the option to login with your Facebook ID and Google ID.
If you want to login with your mobile number or User ID, that feature is also available here.
Recommended: How to log in 5Paisa?
How to login to Moneycontrol Website?
Many people don't like extra apps on their mobile phones. They may also get the benefits of Moneycontrol from its official website. Just follow the below steps carefully:
Step 1: Visit Moneycontrol's official website.
Step 2: In the upper right corner, you will see the login option; just click on it.
Step 3: Then tap the sign-up option.
Step 4: You may directly log in using your Facebook account or Google account credentials. You may choose another option or sign up by email.
Step 5: If you sign up with the Email option, you must put your email and choose a strong password. Then, fill in the captcha and proceed.
Top Features of Moneycontrol App.
Moneycontrol App can give you all the information related to the stock market. Like the prices of stocks, current movements, and all the related news you will get through this application.
As soon as you open the application, you will see the option of Top News, Stock Ideas, US Markets, Big Shark Portfolio, Economic Calendar, Stock in News, Crypto Currency, Personal Finance, and many more in the top section.
In the Advance/Decline section, you can check which stock has closed above the opening and which has closed below.
How to use Moneycontrol App?
After successfully login into Moneycontrol App, you come to the dashboard section. Like the latest news, you will see some features while sliding up here. By sliding down a bit, you will get all the information related to commodities and currency. Scrolling down a little further, you will see a section with mutual funds.
To open any category, simply tap on the name of that category. As soon as you tap, the details of that category will open in front of you. Like, If you touch the category with Top News, top headlines news will open serial-wise in front of you.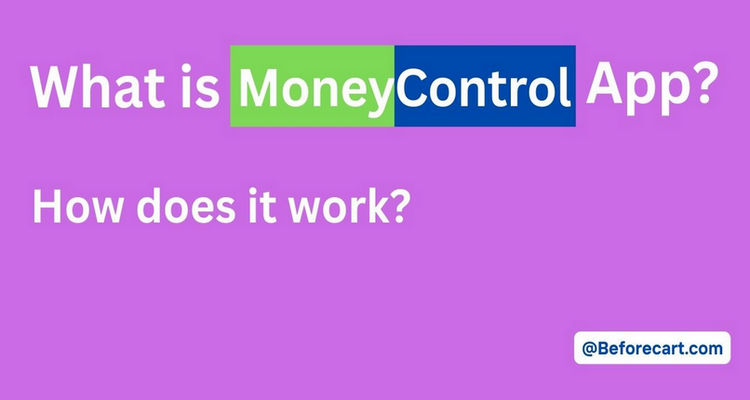 In the dashboard of the application, you will see a section with US Stocks, by tapping which you will be able to know about the current market price of top US stocks. Here you will see categories like Top Companies, Top Gainers, Top Losers, 52 Week High and 52 Week Low. It will also show you which stock is bullish and which is bearish.
Not only this, but through this app, you will learn about the current market price of a cryptocurrency and its bearish and bullish modes.
Here you can quickly know which company is the top gainer and which is the ultimate loser.
Moneycontrol App Markets Section
In the menu of the Moneycontrol app, next to the Home option, you will see the Markets option. By clicking on that option, you will see three sections, India, US Stocks and Crypto. Here you can learn about the current situation of stocks or cryptocurrencies at your convenience. Here you can see the price of stock or cryptocurrency in INR or USDT.
Here you are given complete information about stock or crypto. If you want information about Apple stock, click on the Apple option. Now you will get all the information related to Apple stock, like the current market price chart, price overview, MC Technicals, News, Company Info and much more.
Moneycontrol App Portfolio Section
First, to use the My Portfolio feature, login into the app. Now you can add any stock, crypto or mutual fund here according to your need. Moneycontrol's My Portfolio feature has many advantages. You will receive proper and regular updates on your stock market or cryptocurrency investments through this app.
Moneycontrol Pros and Cons:
Pros: You can quickly get all the information related to Stocks, Cryptos, and Mutual Funds from Moneycontrol App.
Cons: Right now, fundamental and technical analysis is available only in the pro version.
Frequently Asked Questions:
Is the Moneycontrol app safe?
Moneycontrol app is an excellent app with a rating of 4.5 in the Google Play Store, which is considered the best. So far, more than 10 million people have used this app.
Is Moneycontrol free to use?
Yes, you may use this app for absolutely free of cost. But you have to pay for some additional features.
Conclusion:
In this article, we have tried to cover all the information related to Moneycontrol App. What's your opinion about this application? Please let us know in the comments section below. We will try our best to provide you with the best answer.
Thanks for reading this article.