Honey is a browser extension that automatically scrapes the web to find the best deals for its users. The company partners with various industries, such as fashion, electronics, travel, etc. Honey has become a major player in the browser extension space since its inception in 2012. PayPal's acquisition of Honey for $4 billion made headlines and marked LA'sHow Honey's Affiliate Business Model Generates Revenue.
In today's world, finding the best deals online can be time-consuming and daunting. Enter Honey, a browser extension that takes the hassle out of online shopping by automatically searching the web for the best deals on behalf of its users.
But how exactly does Honey make money? The answer lies in its affiliate business model. Honey earns a commission for every coupon its users redeem, meaning the company only makes money when its users save. This incentivizes Honey always to find the best deals for its users, as it directly impacts Honey's revenue.
Credits: @joinhoney
Let's take a closer look at how Honey's affiliate business model works. When a user clicks on a deal from one of Honey's retail partners, Honey earns a commission on any resulting sale. This commission is typically a percentage of the sale, ranging from a few percent to 20% or more, depending on the retailer and the product.
Honey's commission-based revenue model has proven to be a successful one. Since its founding in 2012, the company has become a major player in browser extension, serving millions of users worldwide. In late 2019, PayPal acquired Honey for a whopping $4 billion in cash, making it the largest tech exit in LA's history.
So there you have it, the secret behind how Honey makes money. By leveraging its affiliate business model and offering value to its users, Honey has built a successful and profitable business that has changed how we shop online. Next time you browse the web for deals, try Honey and see how much you can save.
You may also read: How does Brave make money?
Discover the Power of Honey: Saving Money Made Easy With This Browser Extension.
If you're looking for a hassle-free way to save cash while shopping online, Honey might be the answer you've been searching for. This browser extension is designed to scan the web for the best possible deals and coupons, automatically applying them at checkout to help you save money in a snap.
Unlike traditional coupon-clipping methods, Honey makes it easy for users to access discounts and offers without wasting hours scouring the internet. Signing up and using the extension is a simple process that even the most tech-phobic can master.
Download the Honey extension, available for Chrome, Firefox, Safari, Edge, and Opera browsers, to get started. From there, you can shop for desired products and let Honey do all the hard work.
When you're ready to check out, click on the Honey extension and watch as it finds the best possible deals on your behalf. Honey will apply any available coupons and discounts to ensure you get the maximum savings possible.
With Honey, you'll gain access to over 30,000 retailers across a wide range of categories, including fashion, electronics, groceries, travel, and more. Thanks to its Droplist feature, you can even save your favorite items within the extension and be notified when Honey finds a discount for that product.
One of the standout features of Honey is its ability to compare prices across different sellers on Amazon and surface the cheapest offer for any given product. And let's not forget about Honey Gold, which allows users to earn digital currency that can be redeemed for gift cards at over 5,500 partner stores, including Microsoft, eBay, and Home Depot.
For those who prefer mobile shopping, Honey has even developed apps for Android and iOS devices. And with claims that its users save an average of $126 per year with a discount average of 17.9 percent per order, it's no wonder that Honey has become a must-have tool for savvy online shoppers.
So if you're looking to save money and simplify your online shopping experience, then give Honey a try and see the difference it can make."
Recommended: Telegram Business Model
The Amazing Story of Honey: A Coupon-Savings App that Took the World by Storm
It all started in 2012, when George Ruan and Ryan Hudson, the co-founders of Honey, headquartered in Los Angeles, United States, create a coupon-savings app to revolutionize how shoppers use coupons.
Before starting Honey, Ruan was a superstar in the startup world, leading multiple startups to success – both as an employee and founder. At the same time, Hudson, who received his MBA from MIT after graduating from Cornell, chose a safer route, working as an analyst, associate, and project manager in various tech and VC-related positions across different industries.
In 2005, Hudson became even more popular after starting his first business, YouShoot, which ultimately went nationwide and became the first digital camera rental service for events. This earned him a spot among Business Week's "Top Young Entrepreneurs of Tech" alongside Mark Zuckerberg.
The idea for Honey came about when Hudson attempted to purchase a pizza for himself and his children. Unfortunately, he couldn't find suitable coupon offers despite extensive online searching.
Ruan and Hudson invested $50,000 each into Honey and developed the first working prototype within six weeks. The app's launch, however, was not as sweet as Honey. The team "accidentally" launched it when an engineer hired to help bug-test the software posted a link to the extension on Reddit. The launch did not proceed as planned, but it was still successful.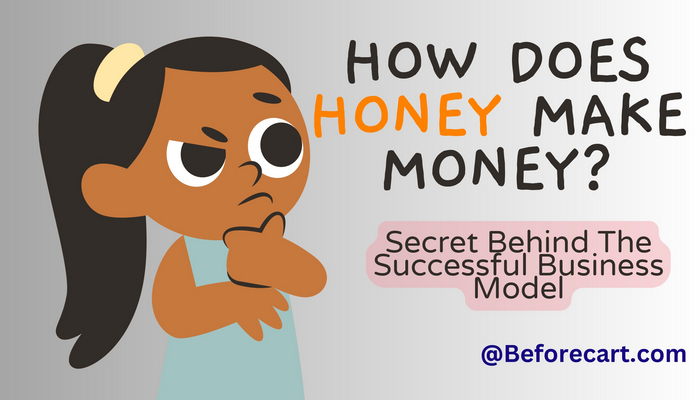 Within a year of the launch, Honey had over 200,000 users and locked in deals with more than 100 merchant partners. At the time, however, the team was not yet making any profits and advertised its coupon deals free of charge.
Despite trying their best, the company experienced difficulty obtaining funding, and no investors were willing to invest money into their startup. Most of the venture capital dollars were invested in mobile commerce startups such as Poshmark, and the industry believed that the desktop market was already saturated.
The lack of income and funding forced Honey to tighten its belt and become resourceful. Hudson had to seek employment again and worked as a product manager at OpenX from 2013 to 2015. Conversely, Ruan worked tirelessly to keep the business afloat with a few existing team members and interns.
But with perseverance, Honey continued to refine its product and add more users to the platform. Some employees at Anthos Capital, a Silicon Valley-based VC firm, became avid Honey users, frequently praising the app to their managing partner, Bryan Kelly. Anthos capitalized on this information by becoming one of the startup's early investors.
The added capital allowed Honey to hire critical personnel to move the company forward. Its Head of Partnership, an industry veteran, sealed deals with hundreds of incredibly lucrative merchant partners. Additionally, the extension's continued growth enabled Honey to offer merchants the ability to make more sales due to consumers' love for discounted products.
Honey's successes culminated in the biggest startup exit in Los Angeles's history, with FinTech giant PayPal purchasing it for an astonishing $4 billion in cash in November 2019. Ruan and Hudson walked away with a cool $1.5 billion in the process, with Ruan receiving approximately $900 million and Hudson getting $600 million.
However, the company's journey to success was not without its challenges. In 2018, RetailMeNot, Honey's rival, sued the company, alleging patent infringement, stating that the tech stack used by Honey was copied from them.
Moreover, right after PayPal's acquisition announcement, Amazon announced that users should uninstall Honey, claiming "security issues" and potential danger to users' data. Amazon has its version of Honey called Amazon Assistant, which could be the cause of such a controversy. It was also suggested that Amazon's concerns over user privacy were a well-organized public relations campaign.
One of the significant changes to Honey's platform was on October 2021, when it introduced an extension for Apple's Safari browser after operating on Chrome for years. The same month, Honey announced that users could earn cashback rewards through PayPal, significantly increasing Honey's available merchant base.
A year later, the two companies became further entangled in each other when PayPal announced that Honey Gold would sunset in exchange for its rewards platform.
Honey now boasts of serving over 17 million active monthly users across different applications, with almost 700 employees working across six United States and Australia offices.
If you're wondering how Honey got its name, it originated from our everyday conversations with our significant others when making purchases. We occasionally ask, "Honey, how would the Nike shoes look on me?" The company's extension is merely a reflection of these conversations.
You may also read: How does Zoom make money?
10 Ways Honey Makes Money Through Its Affiliate Program
Honey is a popular browser extension that helps users save money by automatically applying coupon codes at checkout. But have you ever wondered how Honey makes money itself? In this article, we'll dive into the details of Honey's affiliate program and how it generates revenue.
1. Affiliates Redeeming Coupons
Every time a user redeems a coupon through Honey's extension, merchants pay Honey a percentage fee of the total sales price. The commission paid varies depending on Honey's deal with its merchant partner, ranging from 0.5 to 10 percent. The commission can be as high as 20 percent in higher-margin categories such as luxury fashion.
2. Higher Conversion Rates
Merchants compensate Honey because its extension allows them to increase conversion rates significantly. Conversion rates are one of the key metrics of the affiliate business model that Honey operates under. Case studies on Honey's website show that some of its brand partners were able to increase conversions by over 150 percent.
3. Partnership with Affiliate Networks
Honey does not always work directly with merchants but partners with over 20 affiliate networks, including eBay, Rakuten, Groupon, Commission Junction, ShareASale, and many more. This partnership allows Honey to promote their products and manage the affiliate (in this case, Honey).
4. Small Fees Paid to Networks
Whenever a network is in the middle of a transaction, a small fee is paid to it. This fee helps affiliate networks to keep their services running smoothly.
5. Direct Deals with Advertisers
However, if Honey directly deals with the advertisers, 100 percent of the commission goes into its pocket. Direct sales allow Honey to maximize its profit by cutting out the middleman.
6. Honey's Free Tools
Honey has developed a set of free tools to drive more growth to the platform and retain customers. For instance, Honey's Droplist feature compares prices across different stores and notifies the user if it finds a better offer.
7. Cashback Program
In addition to the free tools, Honey has a cashback program called Honey Gold. The program shares parts of the commission Honey earns with its users. Users can then redeem their Honey Gold gift cards.
8. Integration with PayPal
PayPal has integrated Honey into its existing ecosystem of products. This integration allows Honey users to redeem cashback rewards via the PayPal platform.
9. Automatic Price Scanning
Honey has unveiled a feature that automatically scans Amazon's marketplace and notifies customers whenever the price of an item reaches a certain threshold.
10. Mobile App
Honey's business model strategy is predicated on maximizing its touchpoints with consumers. This is also why it introduced its mobile app, which provides users another option for monetizing merchant partners.
Know About Honey's Funding, Valuation, and Revenue
1. Honey has raised over $31.8 million in venture capital funding across four rounds of funding, according to Crunchbase.
2. Notable investors in Honey include Plug and Play, Wonder Ventures, Anthos Capital, Cendana Capital, and other prominent investors.
3. Honey's most recent public valuation occurred when PayPal acquired it for a staggering $4 billion, mostly in cash.
4. In 2018, Honey generated approximately $100 million in revenue, according to PayPal CEO Dan Schulman.
5. Honey's revenue grew at an impressive rate of 100% year-over-year in 2018 while operating at a profit.
6. Unfortunately, PayPal has not disclosed revenue and profit metrics for Honey since the acquisition occurred.
7. Despite the lack of recent financial disclosures, Honey's impressive revenue growth and profitability paint a promising picture of the company's future.
8. As a browser extension and mobile app that automatically searches for and applies the best coupon codes at checkout, Honey has become a popular tool for consumers looking to save money while shopping online.
9. Honey's acquisition by PayPal speaks to the growing importance of the fintech industry and the value that companies like Honey bring to the space.
10. While Honey's future remains to be seen, its impressive fundraising, profitability, and acquisition by a fintech giant suggest that the company is on the right track.
Conclusion:
Honey operates on an affiliate business model, which generates revenue. Through this model, Honey earns a commission when its users redeem coupons from its extensive network of retail partners. This incentivizes the company to consistently find the best deals for its users, as it directly impacts its revenue. With a large number of retail partners and a commitment to providing value, Honey has become a leading browser extension for saving money while shopping online. Additionally, Honey offers value-added features like the Droplist and the Honey Gold cashback program. Honey's innovative business model and its acquisition by PayPal underscore its success in revolutionizing online shopping.