How Does Vivino make Money? Vivino Business Model.   In this article, we will discuss one of the leading and world's most prominent online Wine marketplace and wine apps. Founded by the 
Heini Zachariassen and Theis Søndergaard in 2010 it became one the largest wines collection database, and its apps are also available on Both Android and Apple platforms. Vivino Wine App is known for unbiased wine review and rating and offers customers to deliver their doorstep seamlessly.


Vivino has increased its database last 10 years, and it has 12.5 million different wines, and it's achieved 50 million active users in 2021. After starting in 2010, it grew slowly and beating lots of competitors in the same existing field and same users database its managed to collect 1 million various wines in 2013. Starting from 2 now, the company has more than 400 active employment and millions of active users around the globe.  Currently, Vivino's headquarters are located n San Francisco, California, and the United States; not only that, the company has many subsidiaries in various places, including Copenhagen, Denmark, from where the company started its journey. 


So what is Vivino?
Vivino is an online Wine Marketplace available on Android and iOs Marketplace, where they allow users lucrative offers, search compare, and even allow users to purchase directly from their marketplace. Starting from 1 million in 2013 while writing this article in 2021, Vivino archives 12.5 largest databases of wines from 260,000 Wineries across the globe.

Vivino Makes money from the service they offer like Selling subscriptions, Marketing fees, and they collect revenues from advertising on its platform. Vivino Works, with its full swing and focus only marketing business model, which allows them to collects colossal money from wine lovers.
Not only that, but they also earn lots of money from the aggregating business model, which is selling directly to the customers from the wine marketplace without any third-party interface.

Starting in 2010, Founded by two businesses Enterprenure Heini Zachariassen and Theis Søndergaard, Vivino slowly has risen to become the world's largest wine-related platform, which one side helped millions of wine enthusiasts to research various kinds of wines available and find out rarest type valuable wines. Other hands its sells directly to its users whichever they make a wish. Vivino focuses only on marketing; they don't make Wines. They know making wine is a highly complex process, requires lots more time, and demands an entirely different skillset, so instead of making wine, they focus on marketing. At the end of 2021, Vivino Raised more than $251 million till 2021; a good and successful business model helped them to rich on the top.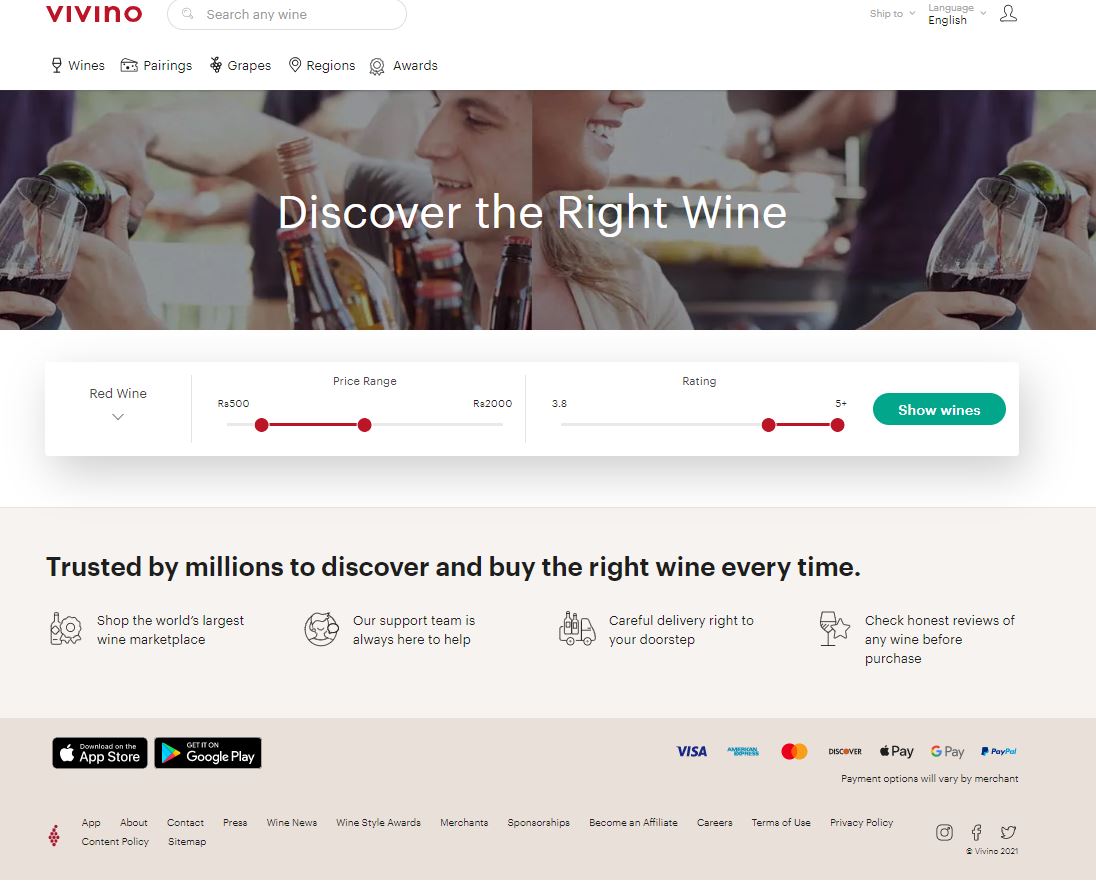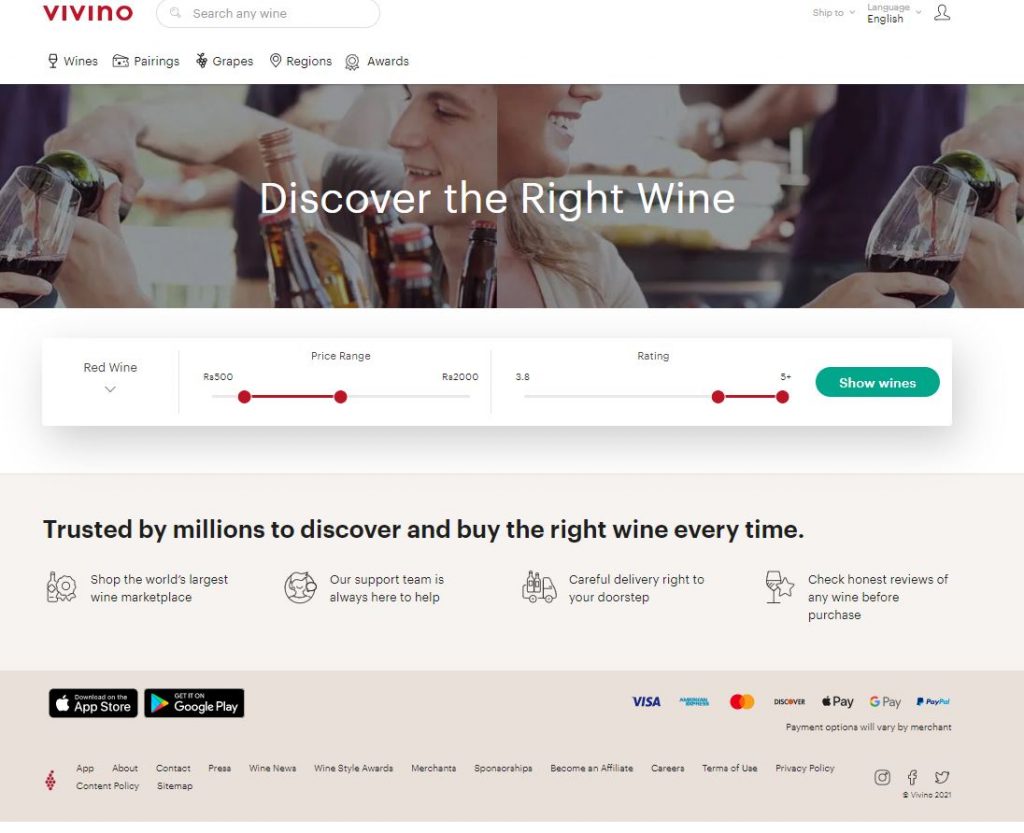 Vivino Business Model. How Vivino Works?
The secret behind Vivino's business model as an online market is impressive. Vivino allows its customers and users to search, compare, taste notes, and purchase from their wide varieties from millions of databases and more than 250,000 different wineries across the globe internationally. Vivino is the largest marketplace and database centre to date, and this makes a difference in productivity and customer satisfaction and runs the board swiftly.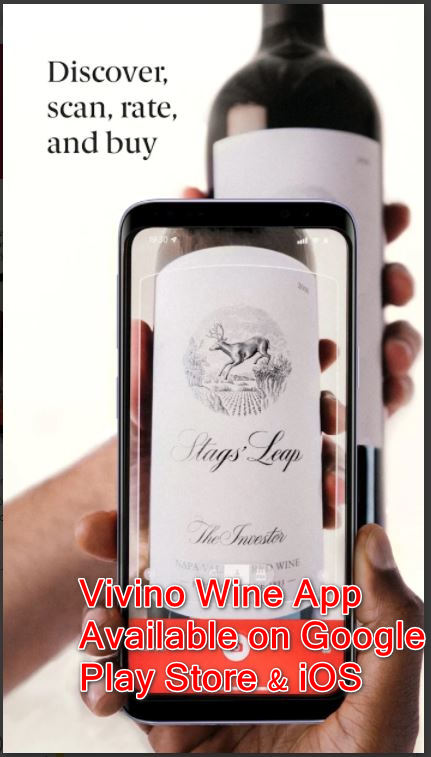 So now we will talk about the Secret Mechanism for a successful business model. As we all know, in today's modern world, we need faster results and good productivity. If there are so many options, then it might be confusing to dig out which one is perfect, and it is time-consuming. So what if they're all these processes are done through automation and ready to use then it changes the game right?? the same things done by Vivino to compete in the already existed marketplace and left them behind.

So how its works actually?? Vivino Working model Disclosed: If you are a wine lover, then you need first to visit a mobile application that is already available on both Android and iOs platforms, or you can visit their website also. If you don't have apps on your mobile, just Download Vivino Apps from the google play store or the iOS Apps store and install them on your mobile.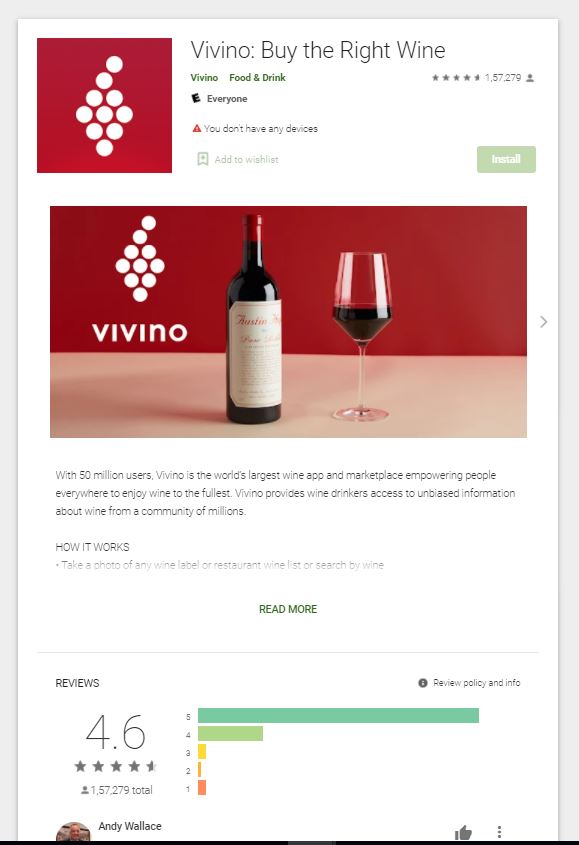 Still now, Vivino's Android apps have been downloaded 50 million times, and it's is a big number, which indicates massive popularity amongst alcohol lovers.


Now next step, if you hurry, you can snap a photo of the wine level, or you can use the search bar to enter the name of your favourite wine or what you wish to taste. Now Vivino will search a vast database, and if the application gets a match for you, it instantly shows the result with wine rating, price, reviews, and how it is tasting, and not only that, it's artificial intelligence suggest you tons of similar products for you. Vivino also has an inbuilt function to suggest choosing a wide range of foods paired with your favourite drinks.


You can purchase a wine bottle directly from Vivino marketplace, or you can save your favourite wines in their Wishlist cart for future purchases. They save that data for you, it saves your valuable time and efforts simultaneously.

Vivino also allows its customers to research a wide range of world-best wines. Its capabilities provide the highest accuracy data around the globe. If customers wish he or she can ask them to provide not available product description they will try to figure out that particular product if there is existence.

Vivino is one of the leading and highest databases of the wine list, it also helps its user and encourages them to discovers new wines, include their database. Vivino's target is to provide the world's best wine to everyone. They also supply local bestsellers and also have an eye Awards winning world's best selling wines too, which makes a big difference in their work of style compared to others.


Collecting Cash and maintaining Inventories: Vivino takes responsibility for cash collections and distributes them to the Wineries sellers. Just Like the Amazon Business model, Vivino also works as a product curation business model. They established their payment process systems integrated them through their Vivino Apps and websites. This makes the payment process more smoothly and hassle-free for online transactions.

To give opportunities to more wineries, they opened a separate window that allows them to register as a seller with their updated business profiles. To bring goods sellers and good reviews and best-rated sellers they also started their reviews and feedback systems so that the sellers can get stars ratings which indicate their strong profile data inside as a seller.

Vivino Business Model also offers lucrative Club membership for their fans, where the company rewards them with a few bottles world's best-rated wines for joining their elite club. According to reports they are now sending Six bottles of wine every six weeks at intervals.
How Does Vivino Make Money?
How Does Vivino make money? How did their business become flying in the air? What is the secret behind their successful business model? In this article, we shall discuss all of them.

Vivino smart business models make millions of dollars per month. Vivino makes money via selling subscriptions, marketing fees, advertising on its platform, curation program, and also they run aggregate business models. Vivino is responsible for collecting cash or online transaction through their integrated payment gateway. Aggerate business models help them to collects extra money which was wasted due to middle man, but in this system, they minimized it significantly. Cools isn't it??

Similarly, their powerful super success, the world's largest leading online wine market place also helped them huge cash inflow directly from their customers. They take each and every possible opportunity to upgrade their service and make no space for others to defend them.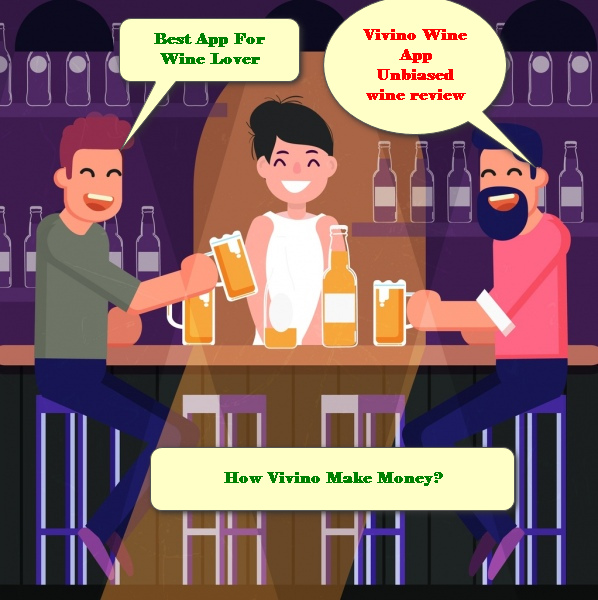 To balance between supply and demand and upgrade their massive database with helpful new products and newly discovered best wines they provide and submit through a product suggestion window. Users can use that opportunity and submit their product reviews and photos of unknown products into their database. If everything goes correctly and they find out this is valuable they add that product into their database.

This is how they are gaining strength day by day and Vivino's business model becomes stronger and stronger again and again. This is helpful to build a shield against their potentials competitors Because it's needed to safeguard their business model and become top of the industries.



Here in detail, you can Get an in-depth business Models Ide of how Vivino Makes millions, So just get into it.
1. Vivino Makes Money From Marketing Fees

A significant portion of revenue Vivino earns is from marketing fees; they take charge of a certain percentage of the selling amount, based on a contractual agreement between Vivino and the individual Winery. Those who are lesser-known for their wine product have to pay a higher percentage than well-known winery holders.

Vivino is the best platform to sell wine online and offline, and they take all payment-related responsibilities and inventories. It accelerates them to earns more marketing fees, and in return, lots of known and lesser-known wineries get greater audience exposure than ever before.


2. Vivino Makes Money From Subscription
When comes to trust and belief? Vivino is one step ahead. Vivino earned lots of loyal users within few years and they started a New Segment Called Vivino Wine Club.

To Become a member one has to pay a subscription of around $120 per shipment. They sent six bottles of wine, and every six-week interval they make it available to them.

The shipments free also included the above subscription fees taken, apart from that they don't take any extra charge. Based on their activity and taste profile they make available their shipment each and every six weeks. Total Six bottles of wine delivered every six-week interval.

This Elite Club makes more loyal friends join the club and on another side, they get another form of cash inflow generating system into their company fund. Selling multiple products into one single order also increases their sales and allows users to taste from their wide range of product availability.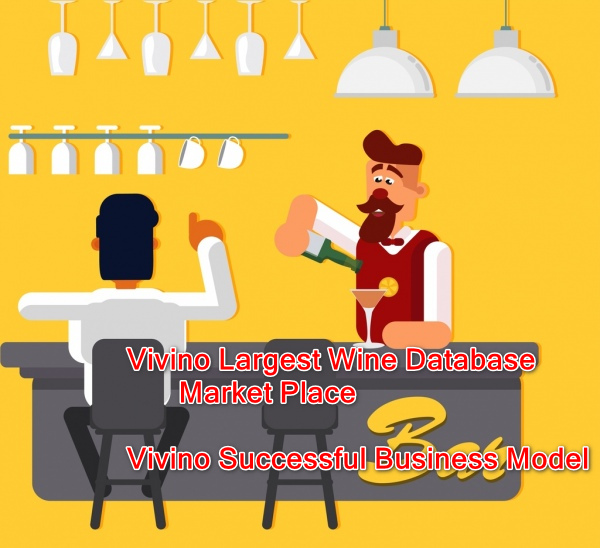 3. Vivino makes Money Advertising on their Websites
There are millions of visitors on Vivino websites and Apps, they handle lots of organics traffics on their pages regular basis. So this is a perfect time and opportunity for them to use this possibility to show third parties advertisements based on bidding ads place holder on their pages.

Vivino sells its spots to real estate companies, Wineries, and other third parties businesses owners trying to promote their products in the form of advertisements. Vivino makes lots of money through this ads campaign they run on their websites. They charge based on advertisements campaign duration, competitiveness, and current market price running on these various categories. This is one of the best models they adopted as a side income from their sites. It helped them to earn lots of money through this smart business model.

That's why Vivino is known for its secret business model, which makes them defensible against potentials competitors, simultaneously increases their earning potentials.


4. Selling Data to goes with Trends.


Vivino has a 12.5 million different wines database, which is Gems for them, and it has 50 million apps download, along with 260,000 wineries across the globe. This, not an end they also have ratings and most valuable reviews of trending breweries that are very much important for other third-party business holders.

This wide range of data helps Vivino, along with others, to determine which wines are now currently in demand and what are they need to fill their supermarket or individuals shops. This super helpful data gives them an extra power to be with trends, in this way, Vivino's rating data become super beneficial to all. Transferring and selling this data in an undisclosed amount gives Vivino to make an extra amount from this business model.


5. Vivino Earns Money from Elite Club Membership
As we already said, Vivino runs a Vivino Wine Club, which is $120 per shipment, including shipments charges for six weeks intervals for six bottles of wine. On one side, they pack different brands of wine with a single order and on the side, they collect memberships fees from their loyal fans.




Benefits Of selling Wine on Vivino
Selling wines on the Vivino platform comes with multiple benefits for all registered wineries across the globe.

Vivino is one the largest wines selling markets place so it has the largest customers database and millions of people visit their site regular basis. So this is a fantastic opportunity for a winery to be part of it.

2ndly Vivino itself promotes wines and also arranges an Annual Wine Style Awards for best Wines brands for the years. Through this they also highlight the best wines comes from across the globe, it's very good opportunities to gets recognition through this popular market place.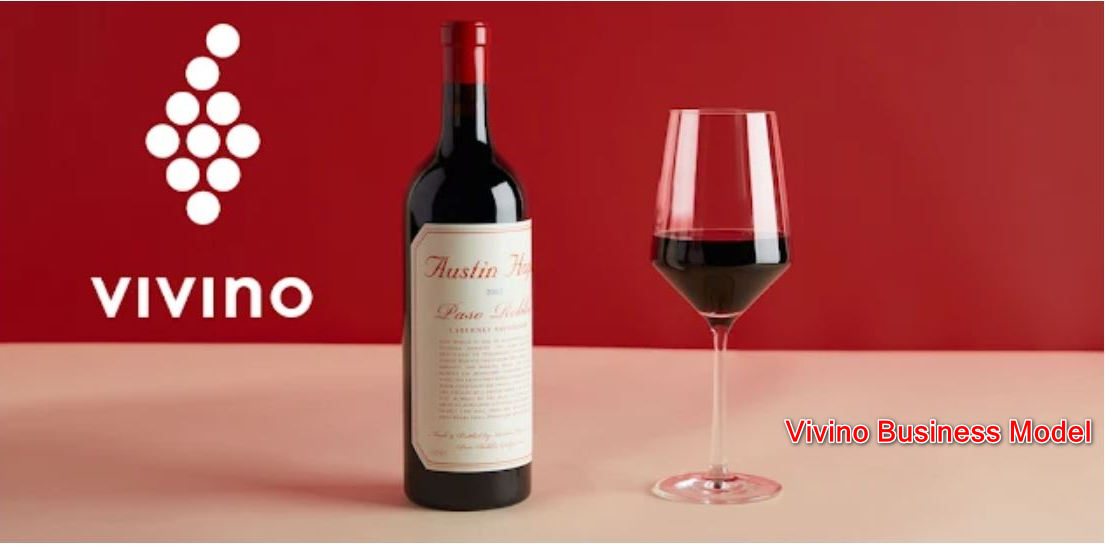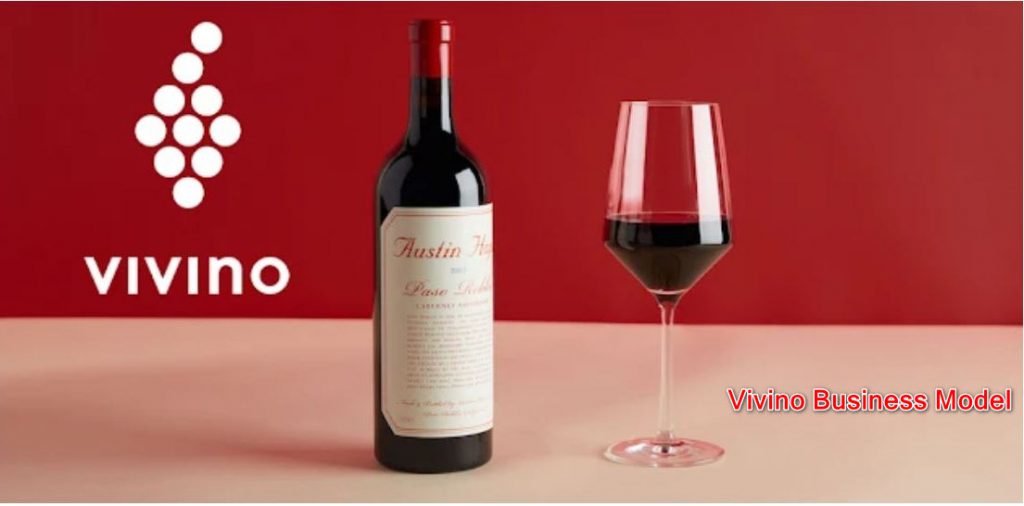 3rd Vivino sells ads space on their website at a lucrative price, which is very much helpful to promote products and increase sales. Making the conversion from successful visitor to become customer, generating leads become super easy.

4th Vivino runs a campaign to educate people and customers about their various winery's products, they also suggest the best possible wine and foods pair choose from. They also provide the taste note along with satisfied customer reviews.

5th Vivino rating systems work well, and people choose products without any words which wines get a high rating from Vivino. So this is one kind of certificate from Vivino which represents the quality of products along with sellers.
What is the Value of Vivino? Check out Vivino Funding and Revenue.
Wine App Vivino is now booming on the market. During their startup, they just only two people slowly they increased 100, and from there, they have 400 active employees. They have multiple offices in different cities like Copenhagen, San Francisco, etc.

Now the question is How much worth is Vivino? According to Bloomberg, the company has raised $155 million in a recent pandemic situation. The company officially not disclosed anything, but Bloomberg indicate that their report on February 04, 2021, that the company is running between $600 million to $800 million valuations.

According to the leading business reporting sites Crunchbase, Vivino has raised a total of $221.8 million through 7 rounds of venture capital funding. There are 5 notable lead investors and 12 investors. From lead investors, they are Balderton Capital, Creandum, Kinnevik AB, Kinnevik AB, Scp Neptune International, etc.

Along with them, they also achieve venture capital investors like Seed capital, Iconical, Armada Investment AG, Scp Neptune International, and so on.