Hello and welcome back to another knowledgeable article on beforecart.com. In this article, you will learn everything about Nippon India Mutual Fund. So, without wasting your time let's get started with a short introduction.
Introduction
In 2017, Nippon became the first mutual fund organization to be listed on the stock market. Nippon India Mutual Fund is one of the leading asset management companies in India with an AUM (Assets Under Management) of around rupees 300k as of 31st May 2022. 
As part of a joint venture with Reliance Capital, the company was earlier called Reliance Mutual Fund. The joint venture's stake was later increased to 75% by Nippon Life.
The company offers investors a wide range of products to meet their specific needs. In September 2019, the company changed its name to Nippon India Mutual Fund.
In June 1995, the Securities and Exchange Board of India (SEBI) registered the company. Using the best of our local and global capabilities, the company envisions: Creating a better financial future for investors.
Recommended: Rivian Stock Price Prediction 2025


Is Nippon India a good Mutual Fund?
Nippon is one of the best mutual fund companies in India. Investing in these funds has several advantages, including increased liquidity, flexibility, and stability. That's why Nippon India Mutual Fund is also known as Fixed Income Funds.
Recommended: LUCID Stock Price Prediction 2023


Nippon India Innovative Products
The company has some innovative products such as
1. NIPPON INDIA SALARY ADVANTAGE:
This service is offered to Salaried Employees in an organization by Nippon India Salary Advantage. The purpose of this facility is to assist people who have excess funds in their bank accounts.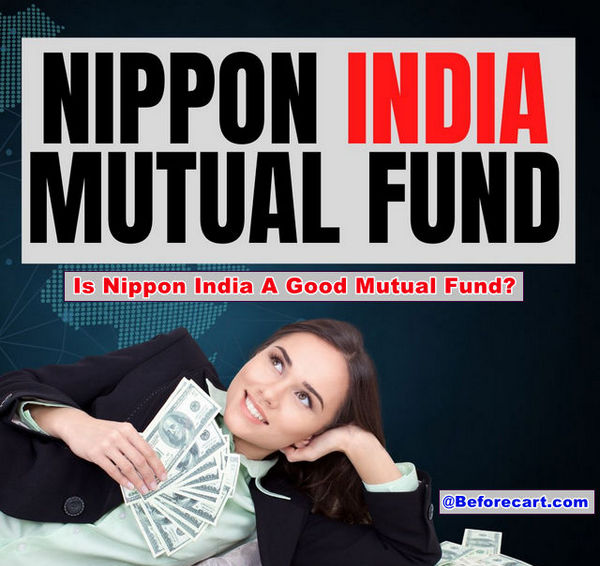 Individual investors can take advantage of this facility in the following ways:
Nippon India Liquid Fund or Low Duration Fund allows surplus funds to earn market-linked debt returns every day.
To meet long-term financial goals, allocate investible funds to a variety of open-ended schemes.
The following are key features of the anytime money card:
You have free access to around 2 million ATMs and 30 million merchants.
Returns – Liquidity on a daily basis
A relatively stable market
2. NIPPON INDIA SIP INSURE: This scheme provides life insurance coverage at no additional cost to investors. The nominee would receive the maximum assured amount subject to a limit of 5 million if the investor passed away during his or her SIP tenure.
But what are the eligibility criteria for Nippon India SIP Insure? The eligibility criteria are as follows:
In order to qualify for investment, the individual must be at least 18 years old and under 51 years old.
Whenever there is more than one unit holder in a scheme, the first unit holder is eligible for insurance coverage.
Those who already own micro SIPs will not be eligible for Nippon India SIP Insure.
3. NIPPON INDIA SMART STEP: Smart Step lets you invest a small amount in a chosen scheme and transfer a variable amount into another scheme.
If markets are relatively low, more money would be transferred; if markets are relatively high, less money would be transferred.
The strategy would therefore be better than investing a fixed amount at a regular frequency, regardless of market conditions.
4. SIMPLY SAVE APP FOR LIQUID FUNDS INVESTMENT:
By just clicking a button, Nippon India Mutual Fund allows you to inculcate a habit of saving!
When market conditions are normal, the average maturity of the portfolio will be 25-50 days.
The Complete Sign-up Process of Nippon India Mutual Fund:
Here are the login step-by-step guidelines for Nippon India Mutual Fund:
Step 1: Visit the Nippon India Mutual Fund official page and go to the login page section.
Step 2: Keep your personal details (Voter, Aadhar Card, PAN Card, etc.) with you
Step 3: Now fill in the form step by step to complete the registration process.
Step 4: After successful registration, you will get login credentials.
Step 5: After finishing the registration process, you may use your login credentials to sign in to Nippon India Mutual Funds.
Recommended: Apple Stock Price Prediction 2023


Some Frequently Asking Questions:
1. Which is the best MF of Nippon India?
List of Nippon Mutual Funds in India:
(a) Nippon India Small Cap (NISC) Fund
(b) Nippon India Gilt Securities (NIGS) Fund and
(c) Nippon India Tax Saver (ELSS) Fund


2. Who is the owner of Nippon India?
The company was founded on the 30th of June 1995. Mr. Sundeep Sikka is the MD and CEO of the company.


3. Is Nippon owned by Reliance?
Nippon India Mutual Fund has been registered with the SEBI (Securities & Exchange Board of India) under registration number MF/022/95/1 dated 30th June 1995. Earlier, NIMF was known as Reliance​​​ Mutual Fund.
Recommended: Amazon Stock Price Prediction 2023


Conclusion:
Investments are subjected to market risk. So, always read all the terms and conditions carefully before investing. In this article, we have highlighted all the important points regarding Nippon India Mutual Fund. If you still have any queries, you may write in the comment section below. For more knowledgeable topics, you may check other content as well.
thanks for reading the complete article.