Shiba Inu (Shib) is a decentralized cryptocurrency also informally known as Shiba Token. Shiba Inu is a Japanese word for a dog breed. In August 2020, the Shiba Inu token was created. Shytoshi Kusama, the project leader for Shiba Inu currency, attributed the coin's ascent to the strength of its community. It has a robust community famous as Shibarmy. Shiba is very popular on social media platforms.
It has amassed over 1.5 million followers on its official Twitter account. Its community is very active on social platforms.

What is Shiba Inu Token?
Shiba Inu is a meme token famous as Shib Token and a Dogecoin killer. It is based on the ethereum blockchain meme token, which was introduced as the alternative to a popular meme cryptocurrency, Dogecoin, loved by two famous personalities, Elon Mask and Mark Cuban. It even refers to itself as a Dogecoin destroyer and uses the Shiba Inu as its logo, much like Dogecoin. It is an ERC- 20 token, which implies that it is developed on the Ethereum network.
The Ethereum blockchain was reportedly chosen to construct the Shiba Inu system because it was safe and well-maintained. The token's top objective is transparency, and they consider Ethereum the only method to stay decentralized. The Ethereum network enables the system to develop without the imposition of external rules.

Shiba Inu Business Model, Ecosystem and Projects
Shiba Inu Business Model: Siba is overgrowing. So, the people are curious to know, "What is the reason behind Shiba Inu's stunning performance?"
Shiba is overgrowing because of its strong community, ecosystem, and projects. Shiba started with a massive supply of one quadrillion. Shiba Inu token's founder, Ryoshi, has locked 50 percent of its total supply on Uniswap and burned the other half to Vitalik Buterin, the co-founder of Ethereum.
Vitalic Buterin has donated a large amount of Shiba to help India during Covid. Then, it burned around forty percent of its total supply.
Shiba community claims that it's a fundamental currency that allows its users to hold or stake millions of Shib tokens in their wallets. Shiba has been up countless times and steadily increasing its reach due to its international reputation and legitimate utility. ShibArmy's first token, which is to be listed and promoted on ShibaSwap, their Proprietary DEX.

Ecosystem and Projects
Nowadays, Shiba is attracting considerable interest. It happened due to its outrageous price increase. There are three tokens on the Shiba Inu Ecosystem, and Shib is one of them. Leash and Bone are the other two tokens in its ecosystem.
Initially, Leash was intended to be a rebase token, but the community eliminated the rebase and allowed it to reach its goal. It represents the other extreme Ecosystem spectrum, with a total supply of just over 100k tokens. The Leash was the second token promoted on ShibaSwap, and it will provide substantial benefits to holders in exchange for liquidity.
Bone has 25 Crore tokens and is intended to sit precisely between the preceding two tokens in terms of circulating supply. Furthermore, it's a Governance token, allowing the community ShibArmy to vote on new ideas on the Doggy Dao.
ShibaSwap, the development in DeFi platforms, is the result of the collaboration of Shiba, Bone, and Leash. ShibaSwap gave few facilities to its users like swapping tokens, stacking, and offering liquidity to get Woof Returns.

Shiba Inu Hits All-Time High
Since its inception, the Shiba Inu token's price has grown at an enormous speed. Since it launched, Shiba has experienced phenomenal growth.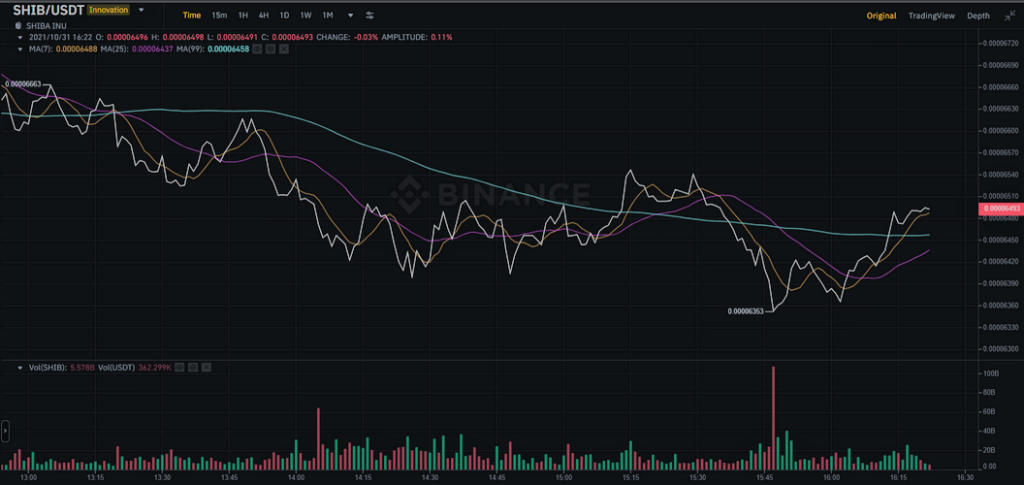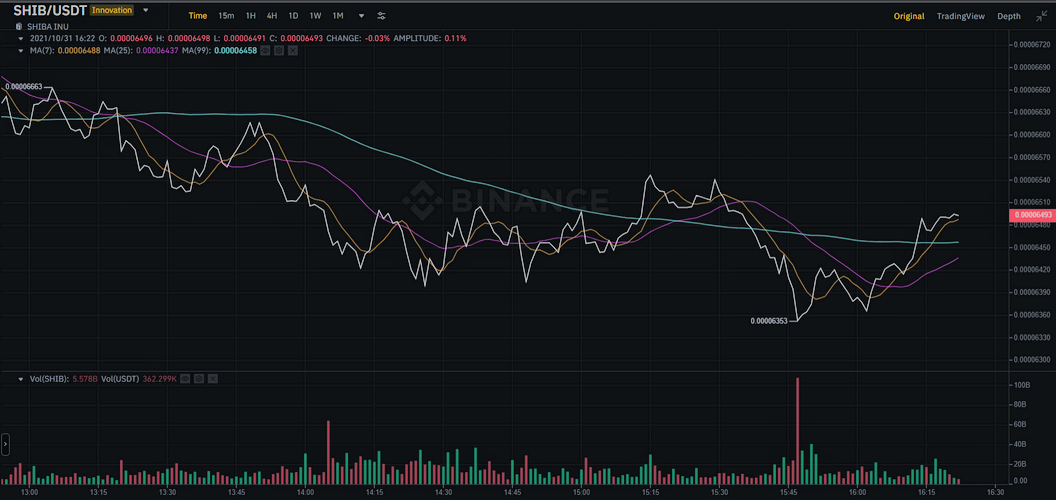 In August 2020, the Shiba Inu token was launched. And within a year, Shiba has increased up to 1,000,000%, which can surprise anyone. On May 1, 2021, the price of one Shiba token was $0.00000584. Shiba removed one zero in October, reached its all-time-high to 0.00008854 on October 25, 2021, and reached the list of top ten coins on CoinMarketCap. At the end of October 2021, the price of Shiba Token was approximately $0.00006415.
Initially, the Shiba holders were worried about its vast supply, so they started transferring a massive amount of Shib Tokens to the dead wallet. As of October 31, 2021, Shiba tokens have been over 41% from the initial supply of 1 quadrillion.
Recommended: The Best Cryptocurrency to Invest in for Long-Term Growth in 2023
Robinhood Listing Shiba Inu?
Nowadays, millions of crypto lovers are waiting for the listing of Shiba Inu on Robinhood exchange, which is one of the leading exchanges in the United States. According to the CoinMarketCap report, Shiba is available in 142 exchanges as of October 30, 2021. Its Market Cap is $35,172,444,354.52.
The top exchanges where Shiba is listed are Binance, Coinbase Exchange, Huobi Global, KuCoin, Uniswap, Wazirx, Get.io, and more.
So, one question is arising. Since Shiba has already been listed in top exchanges, then "why are people curious and waiting for Robinhood Listing?"
Robinhood is a commission-free investing platform that also provides some tools that help investors in the financial future. Robinhood exchange is available in the United States and other few countries. Robinhood is mainly a stock trading exchange. The most important thing is that only seven cryptocurrencies are available on its platforms, such as Ethereum Classic, Bitcoin, Ethereum, Bitcoin Cash, Litecoin, Bitcoin SV, and Dogecoin. So, if Robinhood lists Shiba Inu, its maximum users will try to purchase Shiba as per their ability. That's why its current holders are curious and waiting to see Shiba wallet on the Robinhood platform.
After analyzing the massive demand for cryptocurrencies, Robinhood is looking forward to having a Crypto Wallet on its platform. From this, it can be speculated that more fundamental and popular cryptocurrencies may be seen on the Robinhood exchange in the coming days. Recently, Shiba Inu has become the most popular cryptocurrency, so its chances of getting listed on Robinhood are very high.
Recommended: Hbar Price Prediction
Popularity on Social Media
Shiba Inu is very popular on social media. Its entire team is very active and covers every tiny piece of information regarding their developments. Its official Twitter account with the name @Shib has amassed over 1.6 million followers, and the list is rapidly increasing day by day. Most of the influencers and YouTubers are covering Shiba Inu regularly in their content.
Also Recommended: Discord Business Model

Shiba Inu Memecoin
The cryptocurrency market is recognized for its volatility, and the accompanying risk is substantial. The Shiba Inu token has attracted many people, but very difficult to predict when a meme coins price will pump or dump.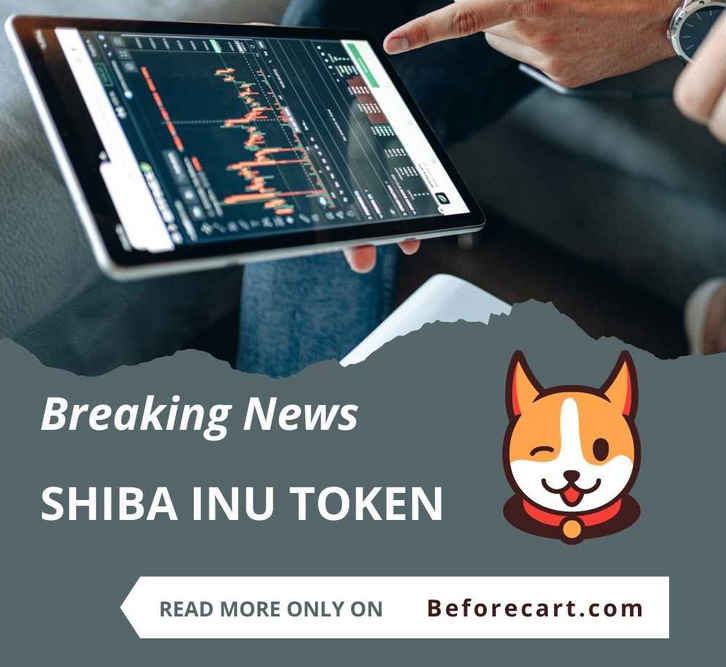 So, people should take a calculated risk while investing in meme tokens. We should invest a minimal amount of our portfolio in meme tokens. But if we talk about Shiba Token, its community is working hard to remove its meme coin tag. Depending on current emotion, most meme coins increase or decrease. The meme tokens are considered to be FOMO, the fear of missing out. The people have made millions from the meme coins like Dogecoin and Shiba Token.
However, the high gain comes with maximum risk. If price is rapidly moving in the upward direction, then price can also move in the opposite direction as well.


Some Unknown Facts of Shiba Inu
Shiba Inu was listed in three exchanges on November 7, 2021.
On November 12, 2021, Shiba Inu was listed on the CoinDCX app. CoinDCX is India's largest cryptocurrency exchange where users can trade crypto with ease.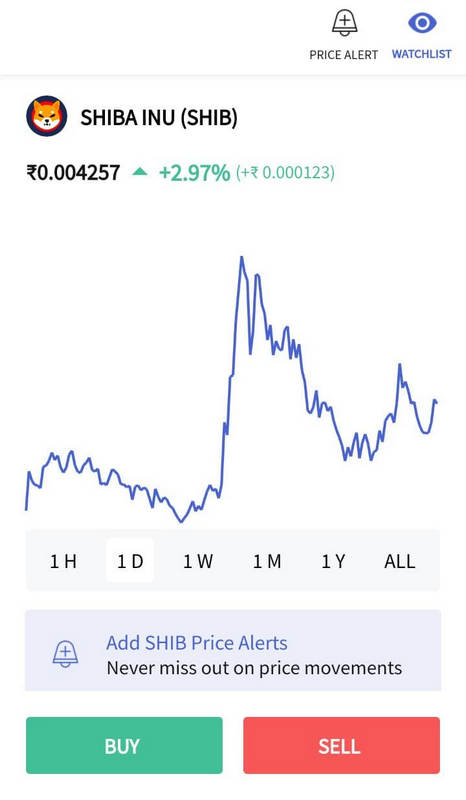 Millions of users are using this app. We could see a very good impact in the future.
Later, in November 2021, Shiba was listed on the CoinGecko exchange.
Due to public high demand, Shiba Inu is listed on the CoinSwitch exchange on December 30, 2021.
Also Recommended: Amazon Business Model