The Zip business model is one of the best business models in the fintech industry. It is an Australian company previously known as Zip Money Limited. In 2013, the company was established in Sydney.
Zip offers buy now and pay later options to both customers and retailers. Zip makes money through loan interest, merchant fees, penalty costs, and account setup fees.
Zip, a famous brand name for its unique idea, found a way to make buying and paying for items later easier. You may also watch the following video for more clarification.
Credits: MK's Guide | YouTube
Larry Diamond and Peter Gray established Zip Money in 2013 to provide clients with a digital credit option. The organization's second product, Zip Pay, was quickly introduced to cater to expected retail and healthcare expenditures. It was also listed on the Australian Securities Exchange as ZipMoney in 2015.
Zip Pay and Zip Money are the two products available to individual clients. The primary distinction between the two is the amount of money of consumer may borrow.
Zip acquired Australia's most popular finance application in 2016. Zip obtained a $260 million credit facility in 2017, with National Australia Bank providing $200 million in funding and Westpac Bank contributing $40 million in equity.
After registering and assessing their credit quality, customers may purchase in several ways. Most buyers will use Zip as a payment method when purchasing from a merchant's online store.
Also Read: How Does Zoom make money? Secrets Behind the successful Zoom Business Model 2022
Zip is available on Play Store, App Store, the Chrome extension, and physical shops. Zip is available on Play Store, App Store, the Chrome extension, and physical shops. One of Australia's most significant non-bank financial applications, Pocketbook, is also owned and developed.
So, if you have any queries, such as: What is the Zip business model? What is the Zip Process? What is Zip's revenue model? What is Zips Business Plan? Why is Zip so popular? How does Zip make money?
Then, you have visited the right place. Just stay connected with us.


Zip business model – how does Zip work?
Zip is an Australian Fintech company that offers the Shop Now, Pay Later option. You must complete the signup process on its platform to get these facilities.
To complete the signup process, visit the official website of Zip co. It is also available on App Store and Play Store. Zip apps are user-friendly and reliable. The Zip app was launched on Google Play Store in August 2018. The Zip app was also launched on the Apple App Store at the end of the year.
Also Read: How Does Giphy Make Money?
The Zip business model is available in the UK, US, New Zealand, and Australia as of March 2021. They also have a small stake in Playflex in South Africa. Zip bought buy now pay later marketplace in October 2021.


Recommended: SpaceX Business Model
Origin of Zip Short History
Zip was founded in 2013 by Larry Diamond and Peter Gray and provided a digital credit option to customers. Larry was raised in Sydney. At the age of eight only, he started programming in BASIC. His interest in computers and software led him to pursue a degree in Information Technology.
He started his career as an IT Manager with Pacific Brands after graduation. Eventually, he soon shifted his focus to a more commercial profession and landed investment banking at Macquarie.
Recommended: Uber Business Model.
On the other hand, Larry quickly became disillusioned with his employer's handling of the financial crisis that erupted two years after he arrived. Although Larry was not laid off, he became dissatisfied with how Macquarie treated most of its staff during the financial crisis.
In 2010, he joined Deutsche bank. To his dismay, the bank's overbearing bureaucracy made working less attractive. Larry was laid off in the middle of 2012, mainly due to his unwillingness to work to his capability.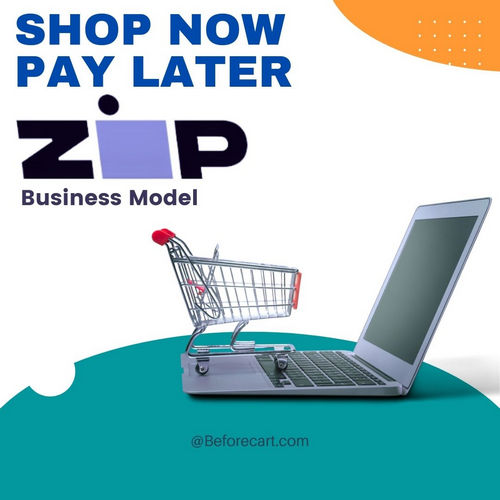 Getting laid off was the best thing that could have happened to him. He then assisted a mate named Greg Moshal in raising funds for his own business, Prospa, an ASX-listed firm.
After some time, he decided to start a business himself. Being from a financial background, he saw firsthand how most lending companies act violently and inconveniently. FlexiGroup, a payday lender, charges overdraft fees of up to 30%. Customers applying for a loan at businesses such as Harvey Norman had to fill out lengthy documents and wait a long before being accepted.
Also Read: How does Peloton Make Money?
However, international entrepreneurs demonstrated that securing financing did not have to be so difficult.
Larry began to work as soon as he decided to disrupt lending. He began pitching several possible investors, all of whom agreed that it was a brilliant idea but did not believe Larry could create it independently because he had no relevant lending knowledge.
Also Read: How does Venmo make money? – Find out the Secrets Behind the successful Venmo Business Model 2022
Larry recruited a recruiter to assist him in searching for a co-founder. As a result, he ultimately connected with Gray, who had recently been redundant. Once Credit had previously been laid off, a point-of-sale loan firm that FlexiGroup had recently owned.
The team spent the next six months perfecting their business model, strategy, and proposal. They ultimately formed the Zip business model in June 2013 after raising AU$170k from near and dear ones. Then, they started selling potential retailers to join their service. The next one to join was Chappelli Cycles, which offers AU$500. Around December, they ultimately presented Zip Money to the general public later that year.
After their early success, they quickly found themselves needing further finance. Unfortunately, the Australian venture capital market did not have those financial capacities. In 2014, Australian venture capitalists only invested AU $100 million in domestic firms.
As a result, the founders decided to go public on the Australian Stock Exchange (ASX) through a process known as a reverse takeover. A reverse takeover occurs when a privately owned corporation purchases enough shares to gain control of a publicly-traded company or vice versa. The private company's stockholders then swap their shares for public ones.
Many entrepreneurs and venture capitalists panned the strategy, stating it was shady and lacked essential investigative work. But, there are certain advantages to a reverse takeover, such as a quicker time to market.
Moreover, becoming a public business provided Zip Money with better access to cash, facilitated interactions with possible partners, and positioned the company as a viable alternative for both users and future workers.
Within a short span of time, Zip Money completed becoming public by partnering with Rubianna Resources. The IPO enabled the firm to raise an additional 5 million AUD, which was used to hire more personnel and expand its merchant base. The organization even started recruiting high-ranking individuals from companies like Venmo parent organizations and PayPal.
Recommended: How Does Kahoot Make Money?
Zip cemented its position on the Australian Securities Exchange as zipMoney in 2015. The rewards of being a public company soon became more visible. The same year, Zipmoney obtained over 100 million US dollars in loans from the management of Victory Park Capital. The debt investment enabled Zip to make even more loans to users.
Moreover, Zip completed its first-ever acquisition with the help of funding. The Zip business paid around 7.5 million Australian dollars for Pocketbook's budget management app.
During 2017, the corporation continued to add capital to its financial statement. It raised a considerable amount from National Australia Bank, around 260 million US dollars in May 2017, followed by 40 million US dollars in equity funding in August 2017. Zip developed more connections with Westpac as part of the Westpac transaction. It was the 3rd largest equity financing for the Australian tech business up to that moment.
Zip's business model has around 650k users at that time. Sometimes, things don't work according to our predictions and expectations. The company's former head of enterprise sales filed a wrongful termination lawsuit against the corporation in November 2017. He was relieved of his responsibilities a month before collecting his performance bonus.
Zip continued to expand at a rapid pace despite minor obstacles. The firm finally surpassed the one billion dollar valuation landmark, becoming one of the most valuable companies in Australia.
Also Read: Robinhood Business Model
Zip owned 100 percent of the shares in PartPay Limited in 2019. It is a Buy Now, Pay Later firm based in New Zealand with early services in the United Kingdom. The acquisition has boosted Zip's global expansion. Zip bought SpotCap Anz in September 2019 to join the unsecured business leading sector.
Zip reported in December 2910 that it had obtained finite agreements to raise 60 million dollars before costs through issuing over 10 million ordinary shares to fuel its worldwide development.
Also Read: How does BoxyCharm Make money?


How does Zip make money?
Zip makes money in a few ways, such as loan interest, account setup fees, and merchant fees. It also makes money by penalty costs for those who don't pay the minimum payment in time.
Zip Pay charges 5 dollars, and Zip Money charges 15 dollars as late fees after the contractual due date.


Recommended: Mastodon Business Model
Revenue and Funding
Zip business model funding: According to the Crunchbase report, its last funding report was recorded at around $900 million.
Many people think that Zip makes money from the fees that users pay. Merchants or users are charged a fixed or variable amount for every transaction.
Conclusion:
In this article, you read the complete information regarding the Zip business model. If you still have doubts, please write to us in the comment section below. We will try our best to give you the best answer.
Thanks for reading this article.